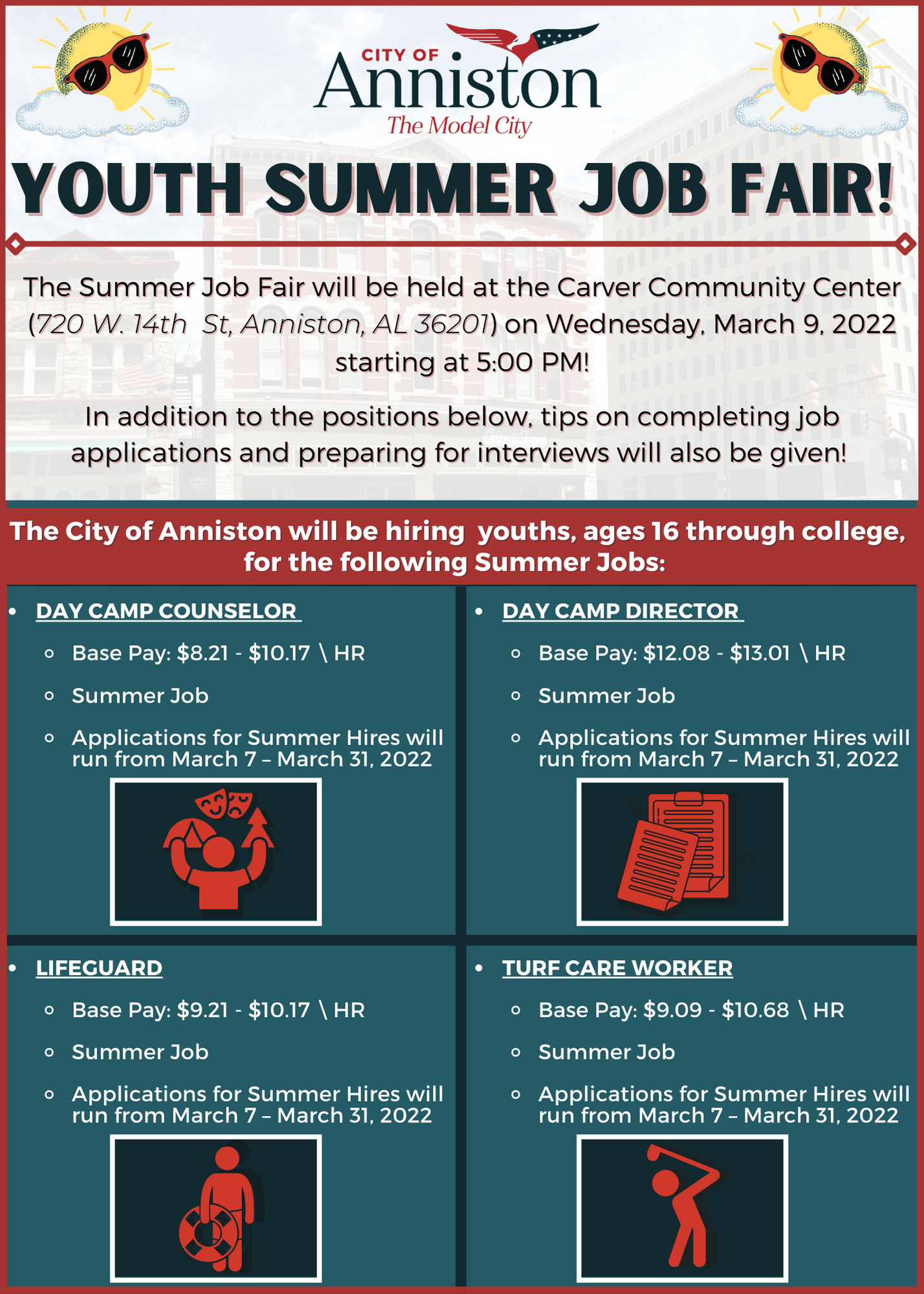 Youth Summer Job Fair!
The Youth Summer Job Fair will be held at the Carver Community Center (720 W. 14th St, Anniston, AL 36201) on Wednesday, March 9, 2022 starting at 5:00 PM! In addition to the positions below, tips on completing job applications and preparing for interviews will also be given!
The following positions will be available for youth, ages 16 to college age, at this job fair:
Camp Director
Camp Counselor
Lifeguard
Turf Care Worker
For more information, please contact our Parks & Recreation Department at: 256-236-8221.