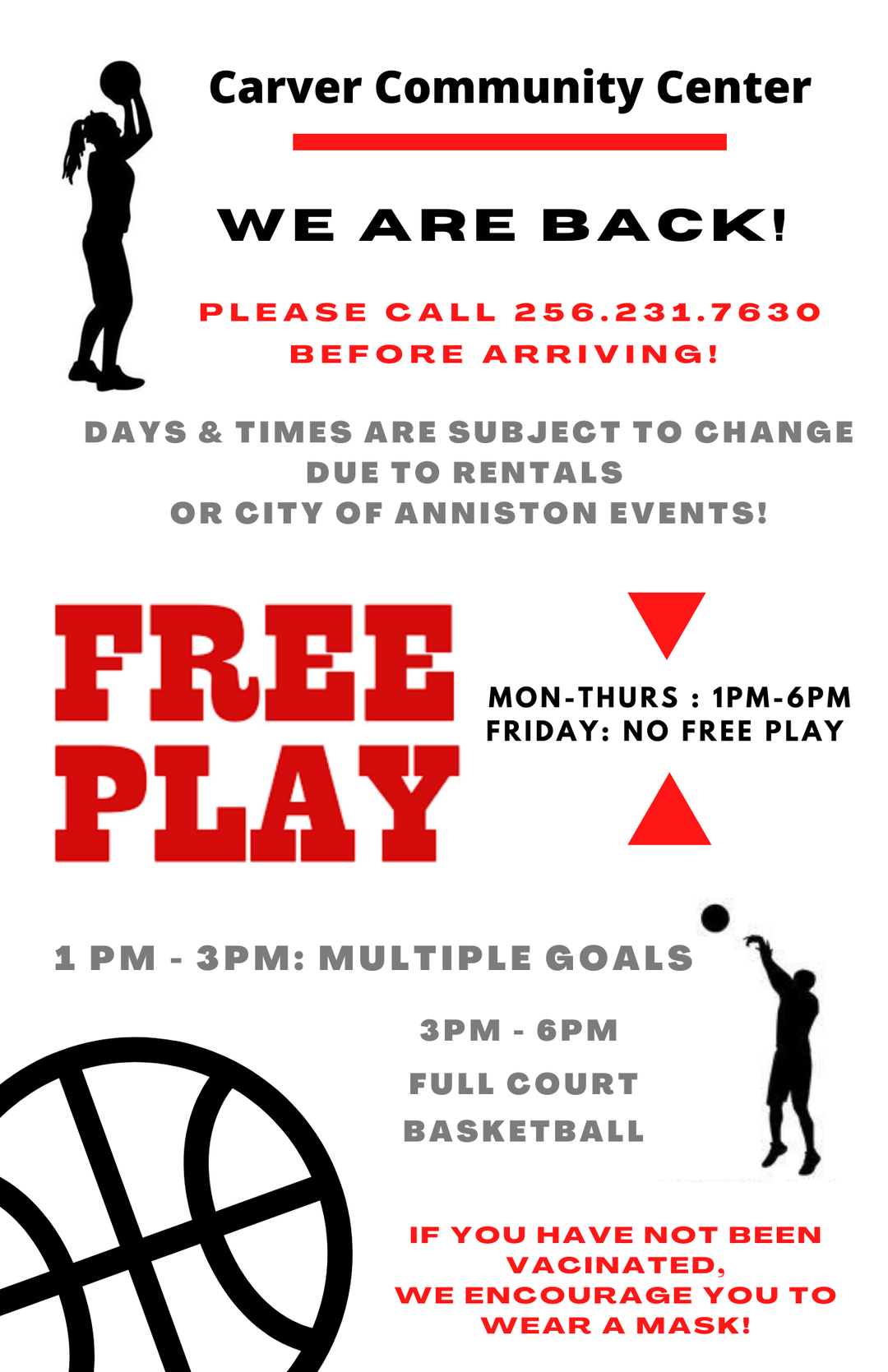 Free Play at the Carver Community Center!
MONDAY-THURSDAY: @ 1PM-6PM
FRIDAYS: NO FREE PLAY!
PLEASE CALL THE COMMUNITY CENTER @ 256.231.7630 BEFORE SHOWING UP!
DAYS & TIMES ARE SUBJECT TO CHANGE BECAUSE OF RENTALS OR CITY OF ANNISTON EVENTS!
1PM-3PM SESSION WILL BE DESIGNATED FOR EVERYONE TO BE ON MULTIPLE GOALS TO GIVE SMALLER KIDS THE OPPORTUNITY TO HAVE SPACE TO PLAY.
3PM-6PM SESSION WILL BE DESIGNATED FOR FULL COURT BASKETBALL!
COVID CLEANING WILL STILL TAKE PLACE IN BETWEEN SESSIONS & WE "ENCOURAGE" YOU TO WEAR A MASK IF YOU ARE NOT VACCINATED!