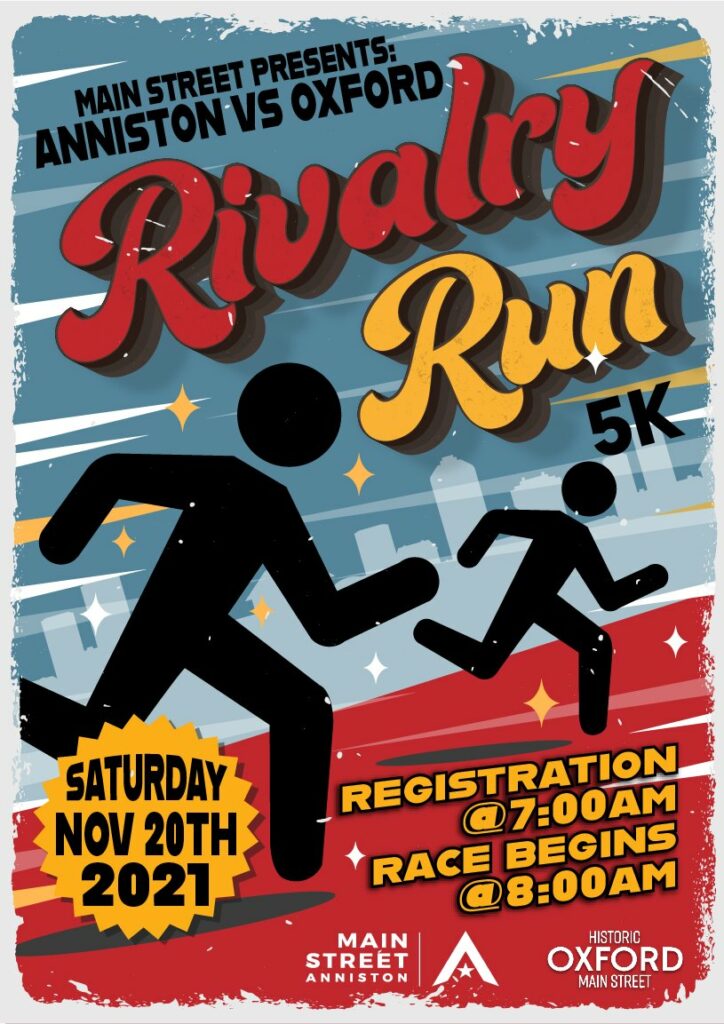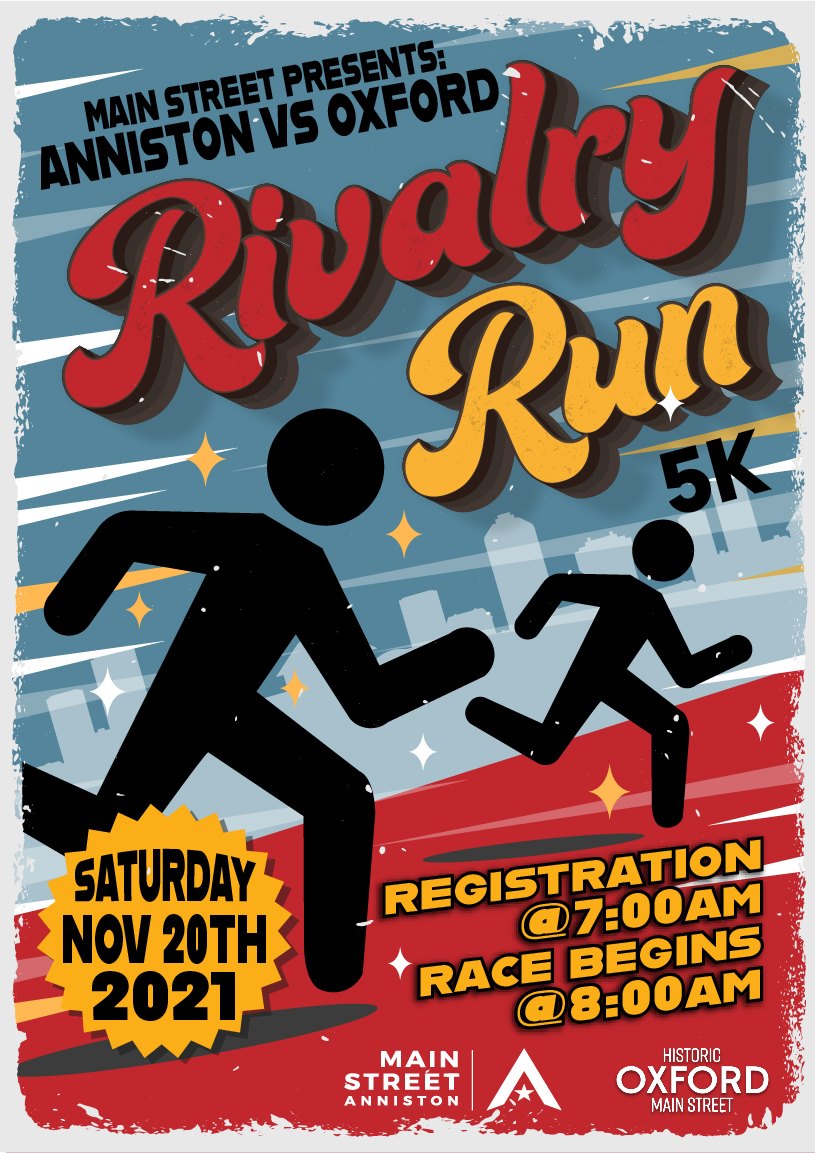 Main Street Anniston and Main Street Oxford have partnered together to bring you the first annual Rivarly Run!
Participants will register to run for Team Anniston or Team Oxford (you may choose your team by selecting the team shirt and your corresponding size when signing up online). The City with the most runners will be deemed the Main Street Rivalry Run Champion till the following year. So make plans to support the city you love!
Packet pickup and race starting line will be hosted in Historic Downtown Anniston at Christmas Tree Park (the intersection of 11th and Noble) at 7am. The race will begin at 8am.
From 11th Street, runners will head South down Noble, cross over to Front Street in Oxford and continuing South to Simmons Park in Historic Downtown Oxford.
The award ceremony will be held in Simmons Park at 9am, with shuttle service back to Anniston being offered beginning at 9:45am.
Registration Fee is $30 till Friday, November 5, 2021!
You may register by following this link: https://runsignup.com/Race/AL/Anniston/MainStreetRivarlyRun
Day of registration will increase to $40!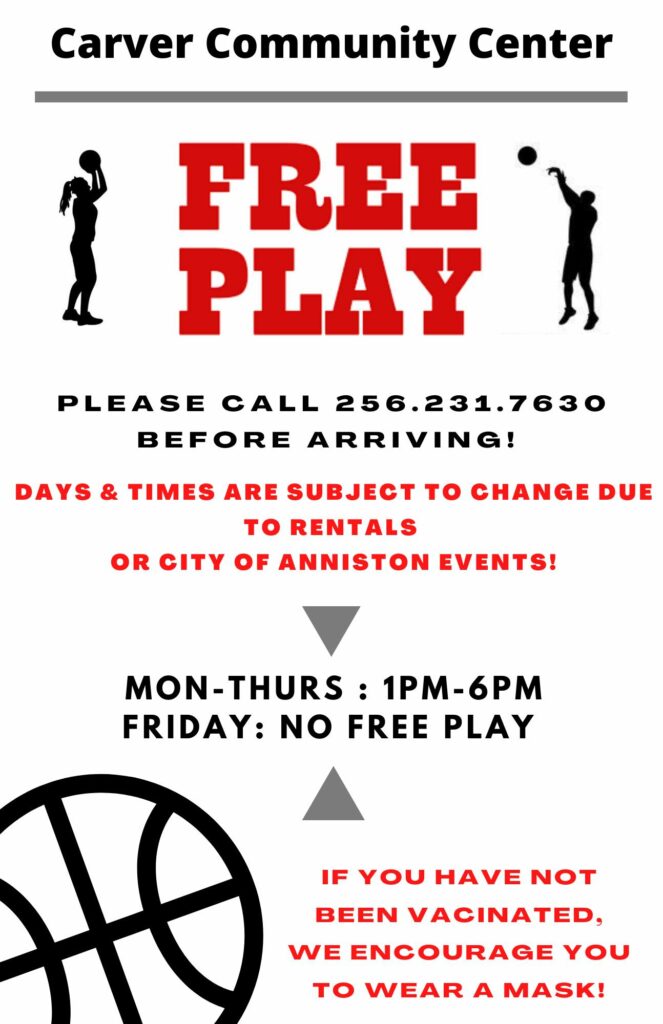 MONDAY-THURSDAY: @ 1PM-6PM
FRIDAYS: NO FREE PLAY!
PLEASE CALL THE COMMUNITY CENTER @ 256.231.7630 BEFORE SHOWING UP!
DAYS & TIMES ARE SUBJECT TO CHANGE BECAUSE OF RENTALS OR CITY OF ANNISTON EVENTS!
COVID CLEANING WILL STILL TAKE PLACE  & WE "ENCOURAGE" YOU TO WEAR A MASK IF YOU ARE NOT VACCINATED!