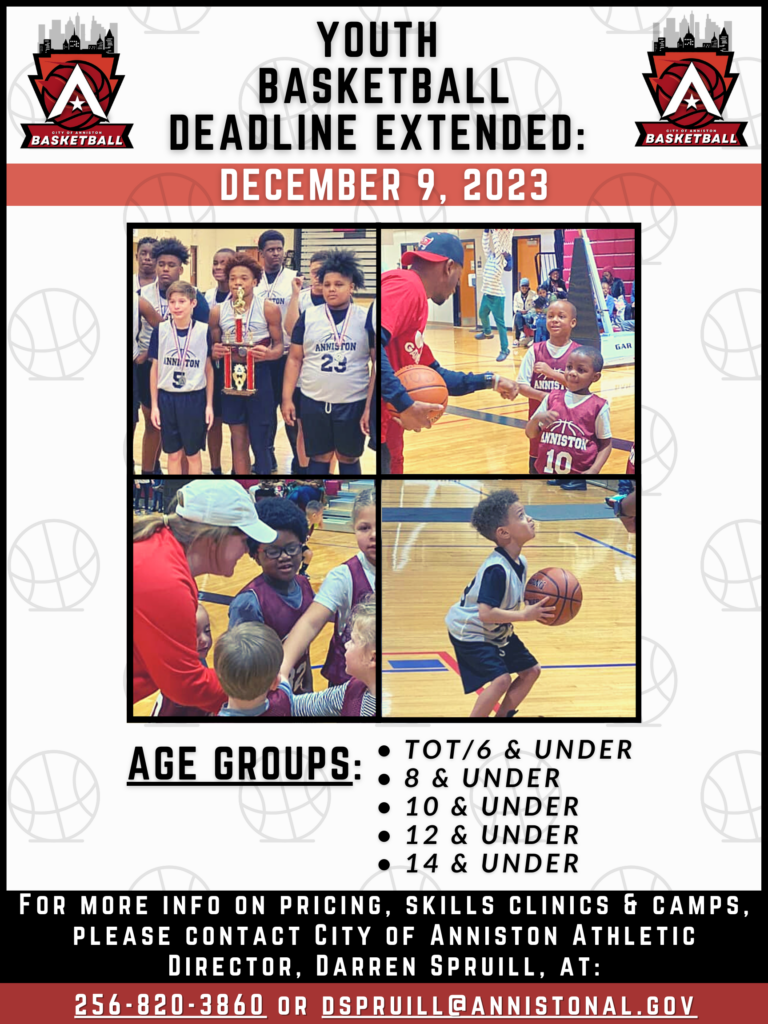 If your young superstar likes to dribble up-and-down the court then now is the time to register them for our 2024 Youth #Basketball Season!
The registration #Deadline has just been extended until Saturday, December 9, 2023!
___________
This winter we are offering Basketball for the following #Age groups:
TOT/6 & Under
8 & Under
10 & Under
12 & Under
14 & Under
___________
You can #Register your superstar online at this link: https://tinyurl.com/44xuh64m 
For questions or more information please contact City of Anniston Athletic Director, Darren Spruill at: 256-820-3860.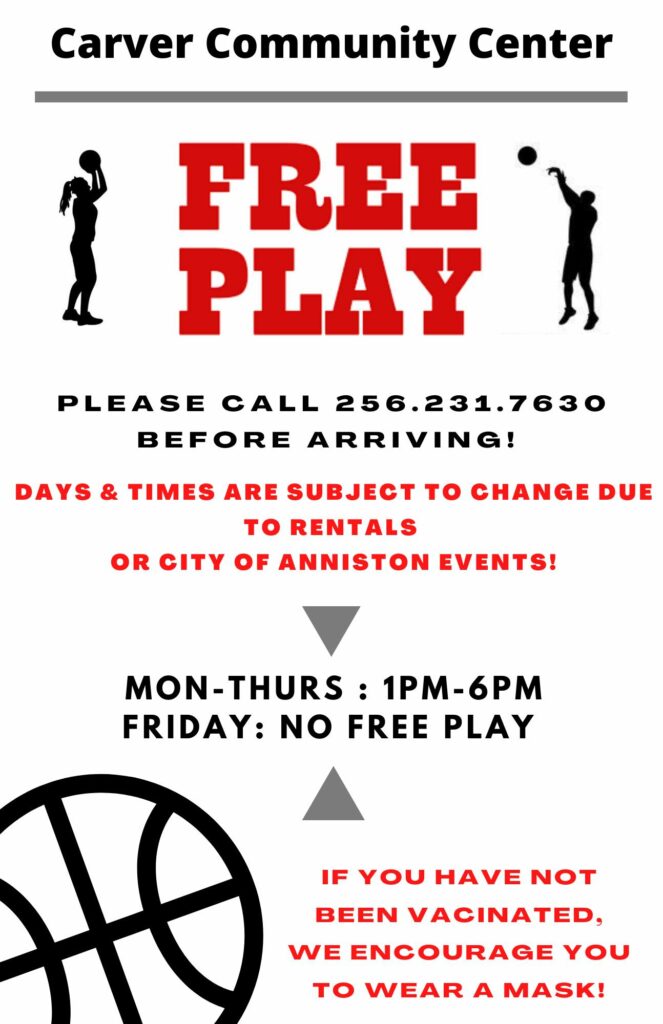 MONDAY-THURSDAY: @ 1PM-6PM
FRIDAYS: NO FREE PLAY!
PLEASE CALL THE COMMUNITY CENTER @ 256.231.7630 BEFORE SHOWING UP!
DAYS & TIMES ARE SUBJECT TO CHANGE BECAUSE OF RENTALS OR CITY OF ANNISTON EVENTS!
COVID CLEANING WILL STILL TAKE PLACE  & WE "ENCOURAGE" YOU TO WEAR A MASK IF YOU ARE NOT VACCINATED!