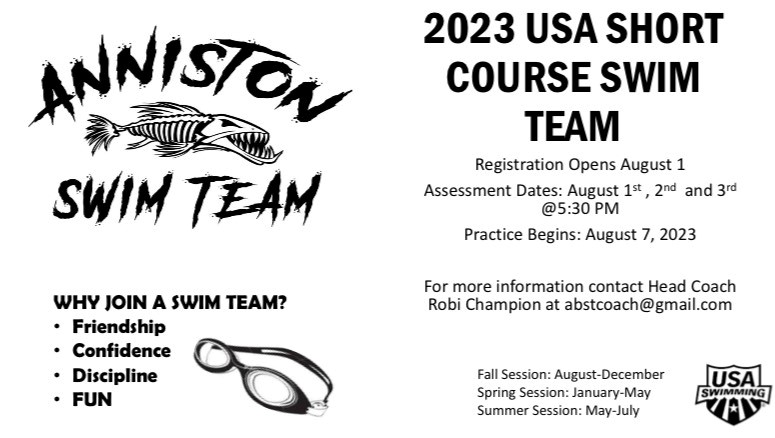 The Anniston Swim Team will be opening registration for the new session on August 1st, 2023. Assessments will be August 1st, 2nd, and 3rd at 5;30 PM at the Anniston Aquatic & Fitness Center.
Practice for the new season will begin August 7th, 2023.
For more information contact Head Coach Robi Champion at abstcoach@gmail.com or (256)239-3967
Fall Session: August-December
Spring Session: January-May
Summer Session: May-July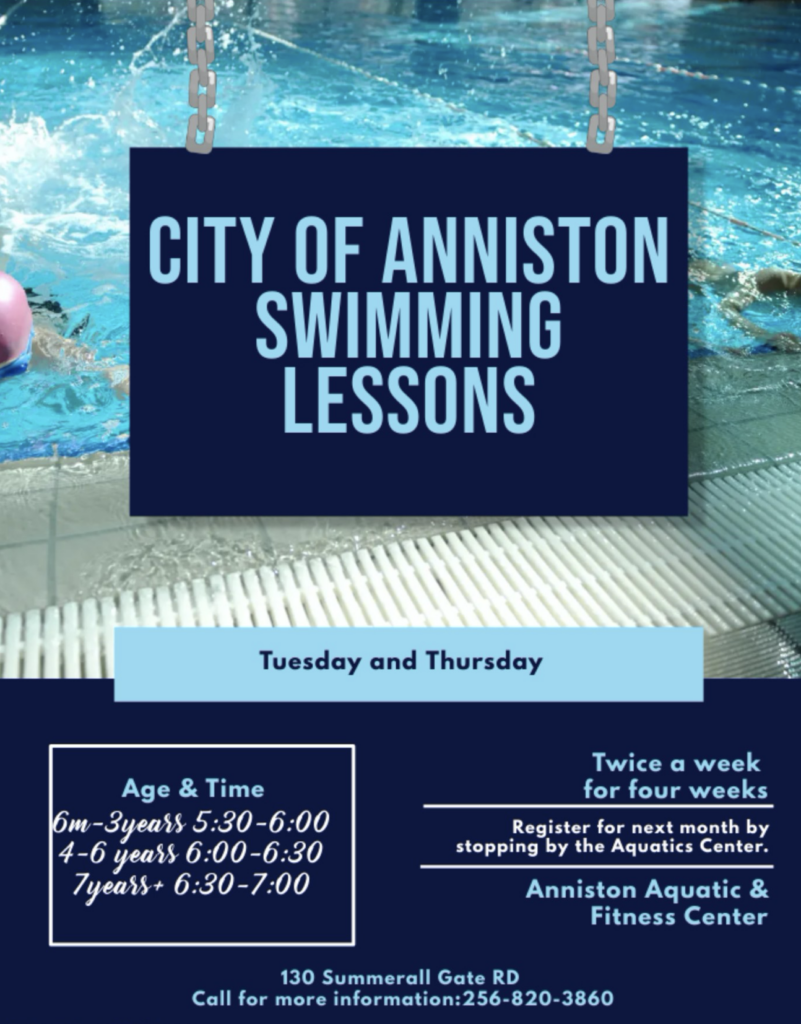 The Anniston Aquatic & Fitness Center (130 Summerall Gate Rd, Anniston, AL 36205) will be hosting Swim Classes twice a week, on Tuesdays and Thursdays starting March 1, 2022! 
See below for class times for each age range: 
6 months to 3 years – 5:30 PM to 6:00 PM
4 years to 6 years – 6:00 PM to 6:30 PM
7 years and older – 6:30 PM to 7:00 PM