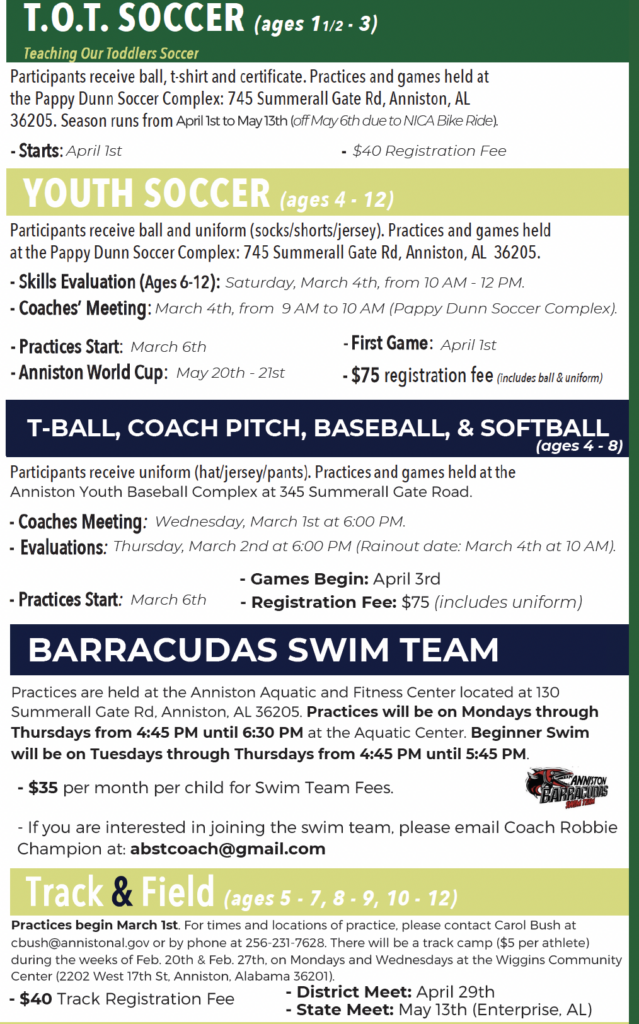 It's time to strap-in, lace-up, and play ball! Registration for Spring Youth Sports is now open! Registration will run until February 28, 2023!
You may register your superstar online today, by visiting: https://annistonafc.recdesk.com/Community/Program
You may also register in person by completing our registration pamphlet and returning it to any City of Anniston Community Center:
This year we will be offering the following sports:
T.O.T. Soccer ($40)
Youth Soccer ($75)
T-Ball, Coach Pitch, Baseball, & Softball ($75)
Barracudas Swim Team ($35 per month per child)
Track & Field ($40)
For a full schedule of our spring sport meetings, practices, and games, please click here.
For questions, please reach out to For more information on any sport or meetings dates listed above, please contact City of Anniston Athletic Director, Darren Spruill, at: 256-820-3860 and/or dspruill@annistonal.gov.
For more information, please visit: www.annistonal.gov/pard_registration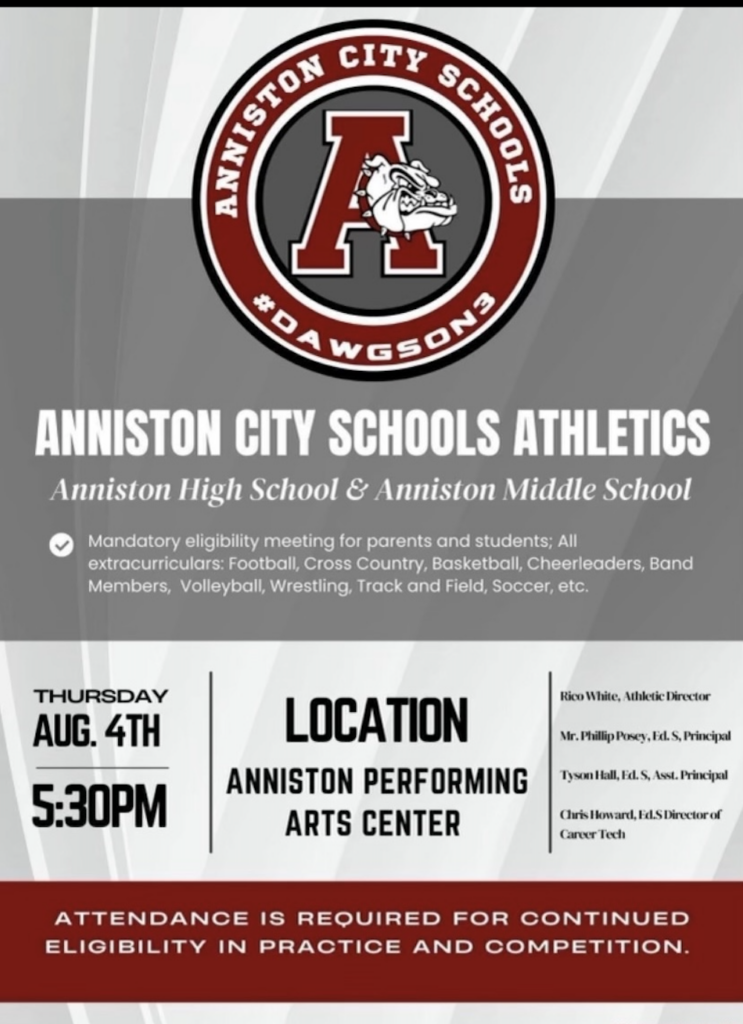 Anniston City School Athletics | Eligibility Meeting | 08/04/22
___________
Attention Anniston High School and Middle School parents and students, on August 4, 2022 at 5:30 PM there will be a mandatory eligibility meeting for all extracurricular school activities in the Anniston Performing Arts Center (1301 Woodstock Ave, Anniston, AL 36207).
This includes: Football, Cross Country, Basketball, Cheerleading, Band, Volleyball, Wrestling, Track and Field, Soccer…etc. 
Again, please note this meeting is mandatory. Attendance is required for continued eligibility in practice and competition!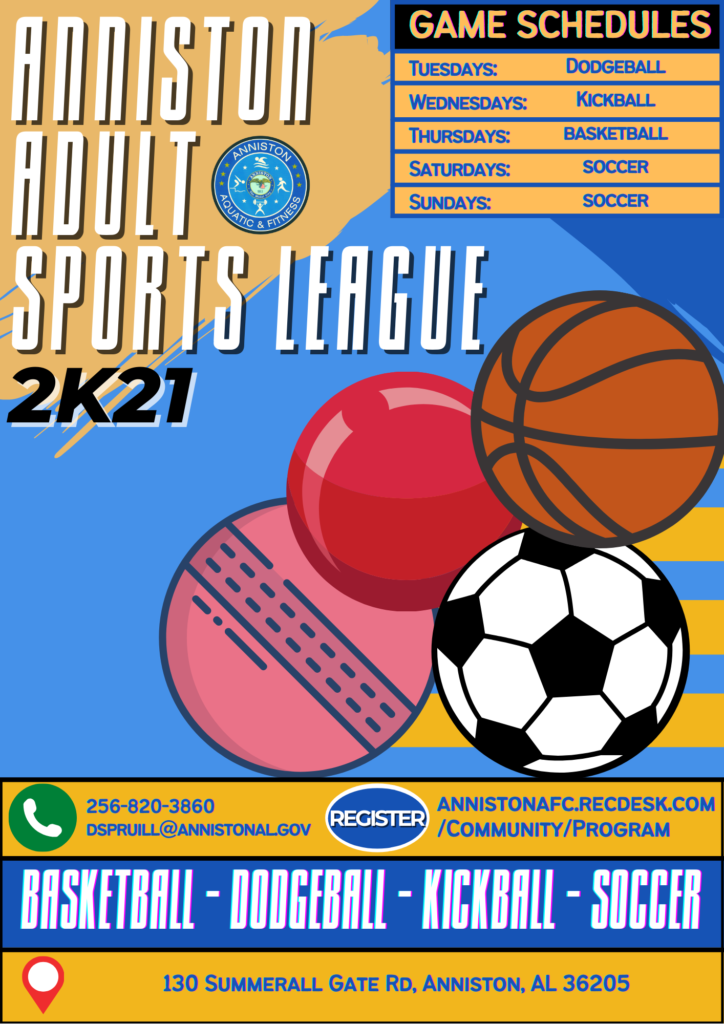 Gather up your friends, gear up for some competition, and register for any of the following fun Summer sports:
• Basketball
• Dodgeball
• Kickball
• Soccer
You may #Register for the above adult Summer Sports online by visiting: https://annistonafc.recdesk.com/Community/Program.
Games will begin the week of July 12th at the Anniston PARD Aquatic & Fitness Center (130 Summerall Gate Rd, Anniston, AL 36205)! Thus, be sure to get a great team together so you may all have a blast this Summer!