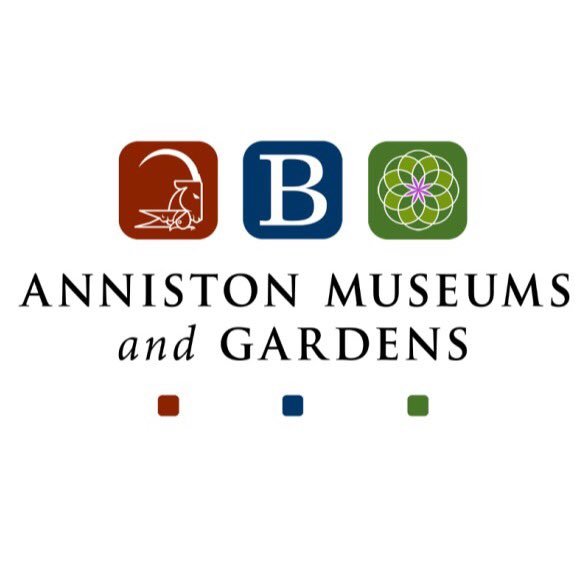 The weather may not allow much exploring outside, but the Anniston Museum of Natural History is the perfect place to keep your preschooler entertained and engaged, all while learning about the world around us. Every Tuesday, our Education team will encourage curiosity, exploration, and learning through play with stories, activities, and crafts about the natural world. Following the program, parents and caregivers are encouraged to explore the museum with their children and learn more about the day's topic in our exhibit halls. A new theme will be explored each week and animal ambassadors will drop in periodically to help out!
This program is included in museum admission and free for AM&G members.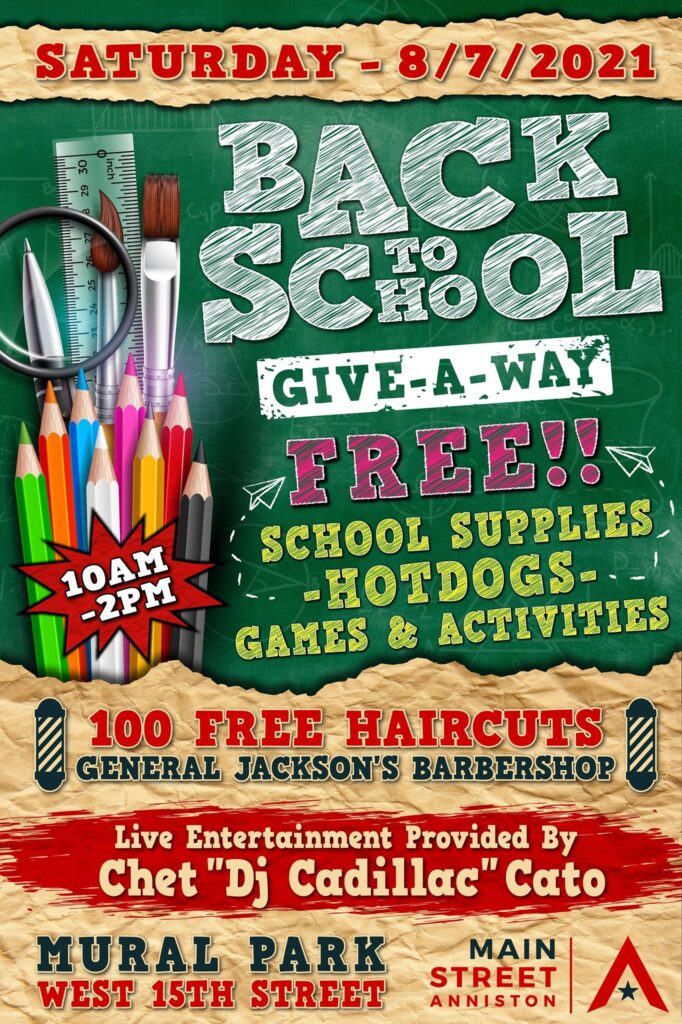 Join Main Street Anniston, the City of Anniston, General Jackson, and Chet "Dj Cadillac" Cato on Saturday, August 7, 2021 from 10am till 2pm for our School Supply Giveaway in Mural Park on West 15th Street.
We have over 500 school supply kits, 100 free haircuts by General Jackson's Barbershop, and FREE family fun for everyone.
Students must be present to receive school supply kit and haircut voucher.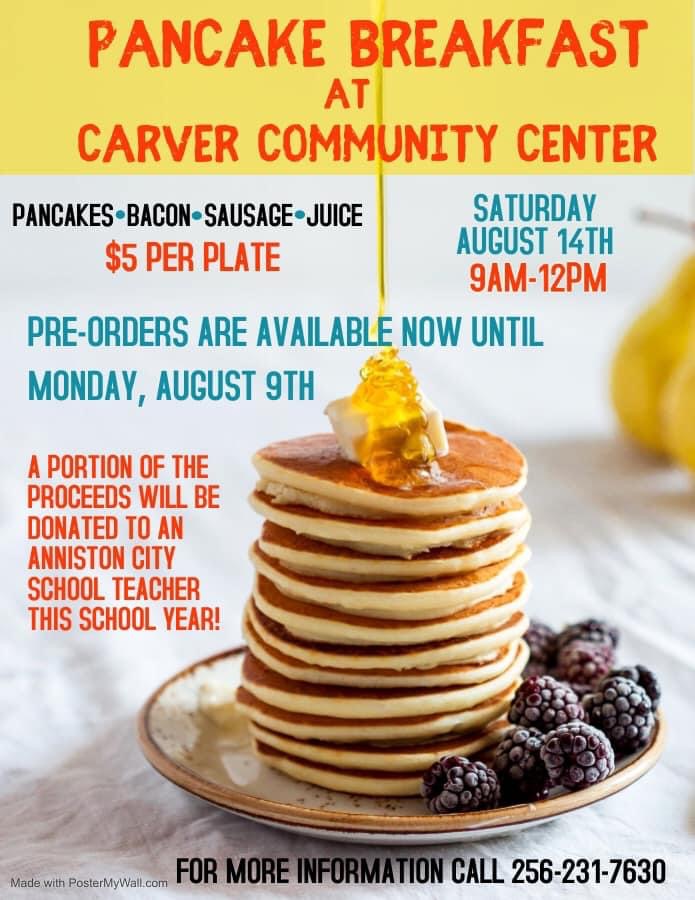 Join Carver Center for our Pancake Breakfast August 14, 2021 from 9am-12pm.
Location: 720 W 14th St (inside the gymnasium)
Plates are $5. We will have a limited amount of plates so pre-ordering is strongly suggested!!!
We will start pre-orders "NOW" until Monday, August 9th.
>>One Bought Plate = One Vote For A Teacher<< A portion of our proceeds will go to an Anniston City School teacher this school year (2021-2022) for his or her classroom. A list of all teachers to vote for will be available ASAP!