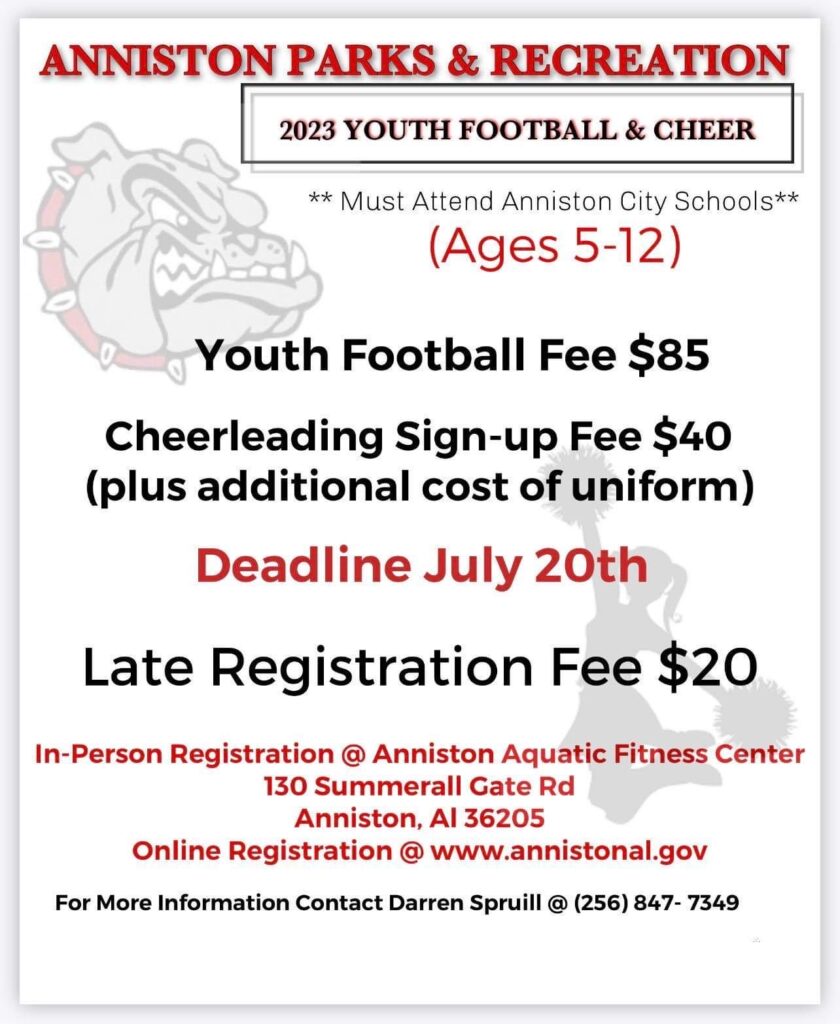 Registration is now open through July 20th for our Parks and Recreation Department's Youth Football and Cheerleading!  
These sports are open to youth ages 5-12 that attend Anniston City Schools! 
Registration is $85 for football (includes uniforms).
Registration for cheer is $40 (does not include uniform).
You may signup online at this link: https://bit.ly/4414c7I 
You may also sign-up in person by visiting the Anniston Aquatic & Fitness Center at: 130 Summerall Gate Rd, Anniston, AL 36205.
For more information, please contact City of Anniston Athletic Director Darren Spruill at: 256-847-7349.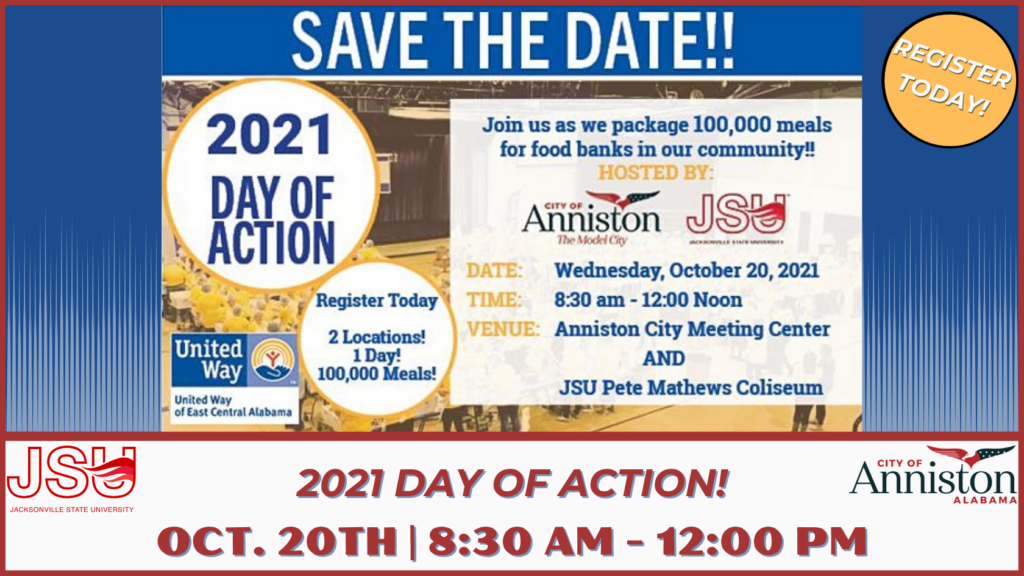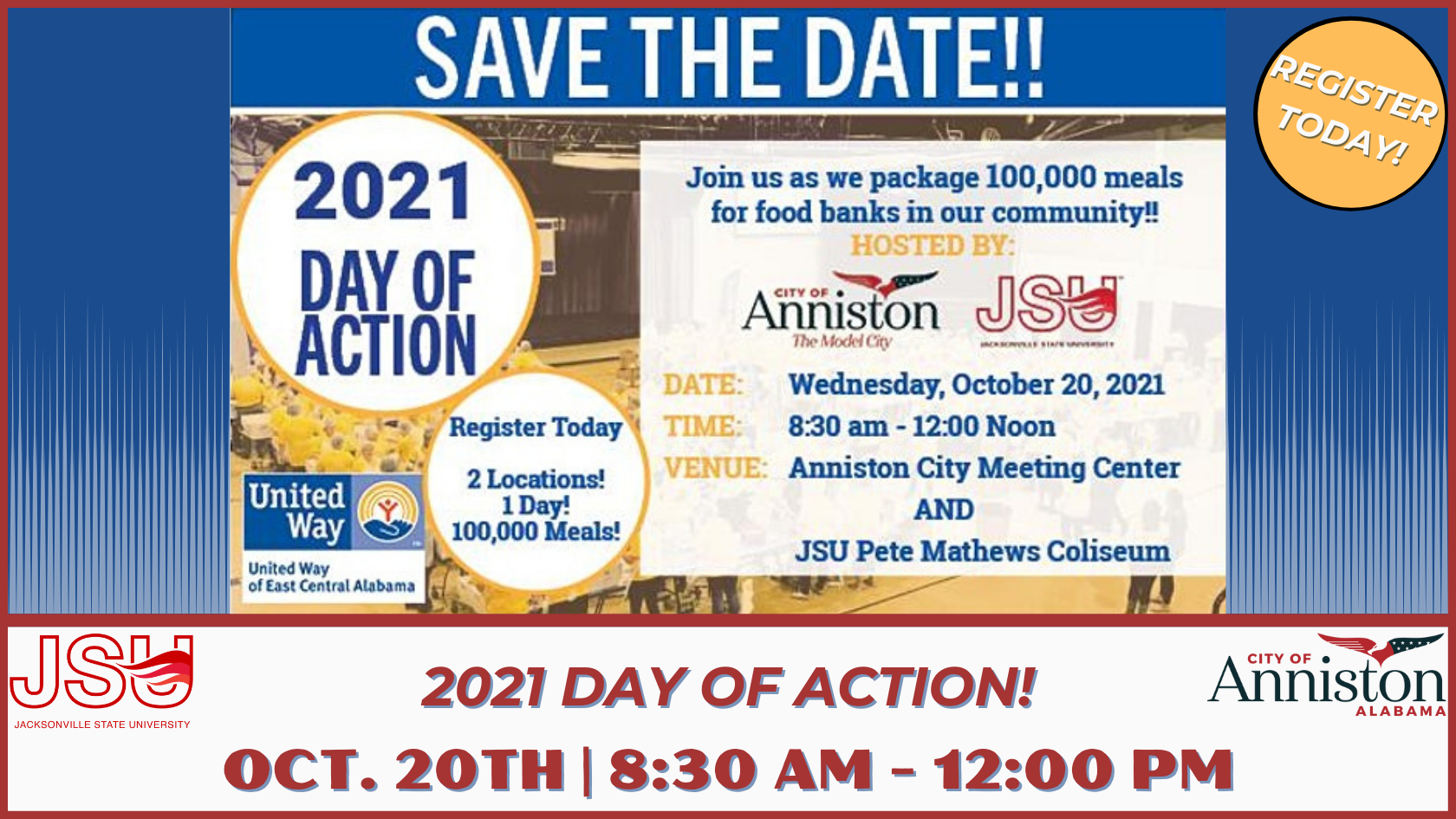 Do you want to make a BIG IMPACT in our community? On Wednesday, October 20th from 8:30 AM – 1:00 PM, United Way of East Central Alabama will host its Day of Action! This year, the goal is to assemble 100,000 meals for our local nonprofits and fellow citizens who need a helping hand up! 
This goal is huge, but so is our heart for the community! The Day of Action will take place at 2 locations. One site will be at the anniston City Meeting Center (1615 Noble Street, Anniston, AL 36201), and the other will simultaneously kickoff at Jacksonville State University's Pete Mathews Coliseum (775 Park Ave NW #735, Jacksonville, AL 36265).
We need 250 volunteers at each location to assemble and package 50,000 meals, per site, for our local food pantries and shelters to help fight against hunger in Calhoun County!
You can make a HUGE difference by registering today at: https://bit.ly/3mDfrhN 
For more information, call: (256) 236-8229!