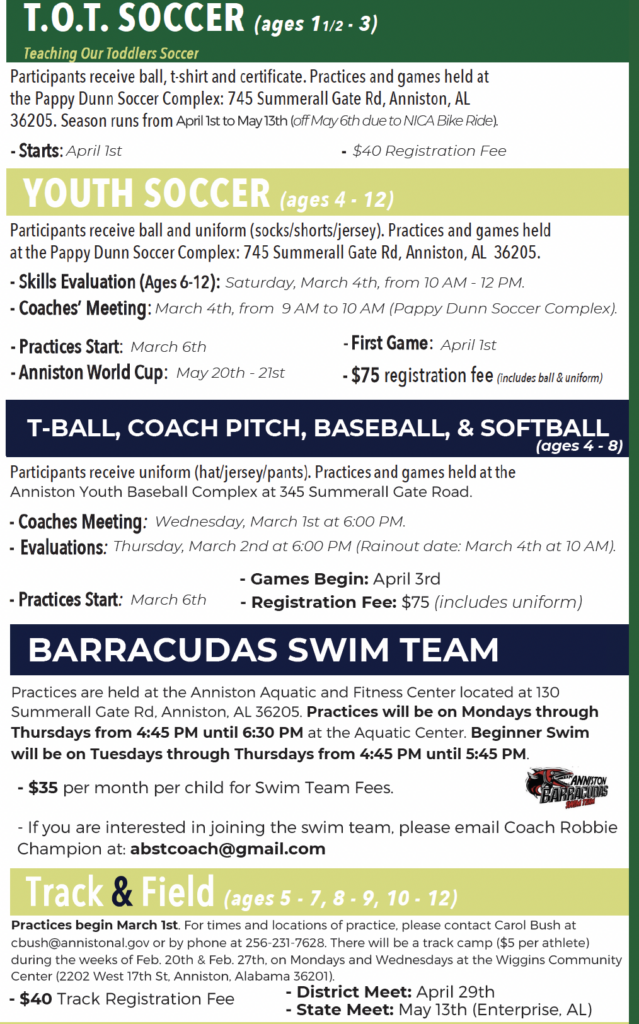 It's time to strap-in, lace-up, and play ball! Registration for Spring Youth Sports is now open! Registration will run until February 28, 2023!
You may register your superstar online today, by visiting: https://annistonafc.recdesk.com/Community/Program
You may also register in person by completing our registration pamphlet and returning it to any City of Anniston Community Center:
This year we will be offering the following sports:
T.O.T. Soccer ($40)
Youth Soccer ($75)
T-Ball, Coach Pitch, Baseball, & Softball ($75)
Barracudas Swim Team ($35 per month per child)
Track & Field ($40)
For a full schedule of our spring sport meetings, practices, and games, please click here.
For questions, please reach out to For more information on any sport or meetings dates listed above, please contact City of Anniston Athletic Director, Darren Spruill, at: 256-820-3860 and/or dspruill@annistonal.gov.
For more information, please visit: www.annistonal.gov/pard_registration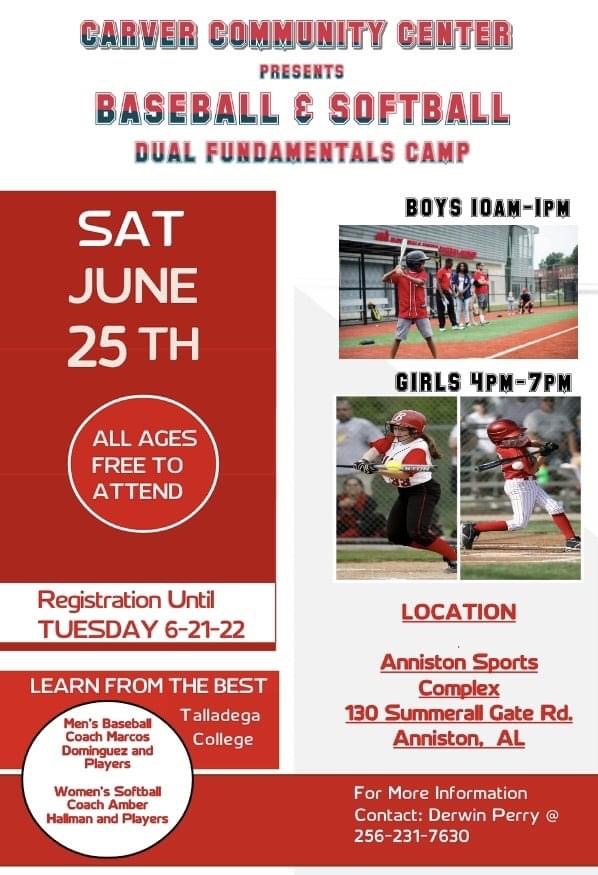 CALLING ALL BASEBALL & SOFTBALL PLAYERS!
Carver Community Center will have a dual fundamentals camp on Saturday, June 25th from 10am until 1pm (boys) and 4pm until 7pm (girls).
Host Location: Anniston Sports Complex (right next to Anniston PARD Aquatic & Fitness Center-130 Summerall Gate Rd) Teams or individuals of all ages are welcome! Come learn the keys to better base running, catching, discipline on the field, and sportsmanship from Carver's Recreation Leader, Derwin Perry and our special guests Head Baseball & Softball coach from Talladega College, Marcos Dominguez and Amber Hallman
THIS IS A FREE EVENT, however registration is required!
To register please go to the following links:
Baseball (10am-1pm): https://www.eventbrite.com/…/carver-baseball…
Softball (4pm-7pm): https://www.eventbrite.com/…/carver-softball…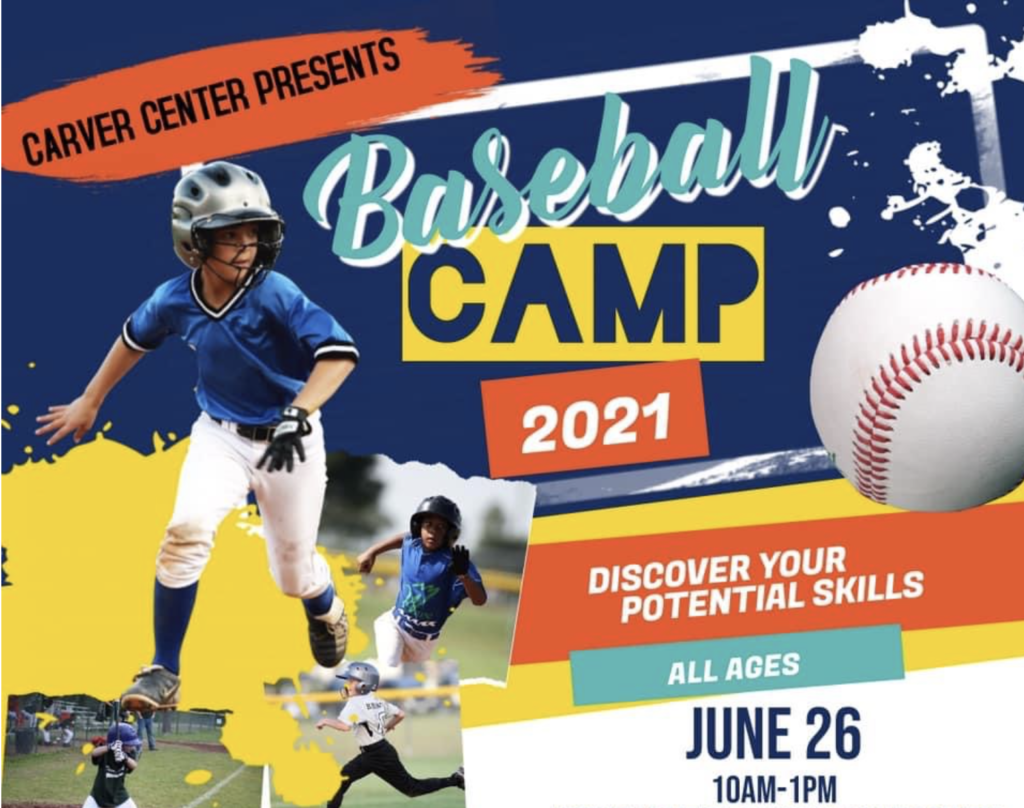 For all ages!
Starts on June 26th from 10AM until 1PM
Registration ends June 21st, to register call: 256-231-7630
$10 per person
Location: Carver Community Center