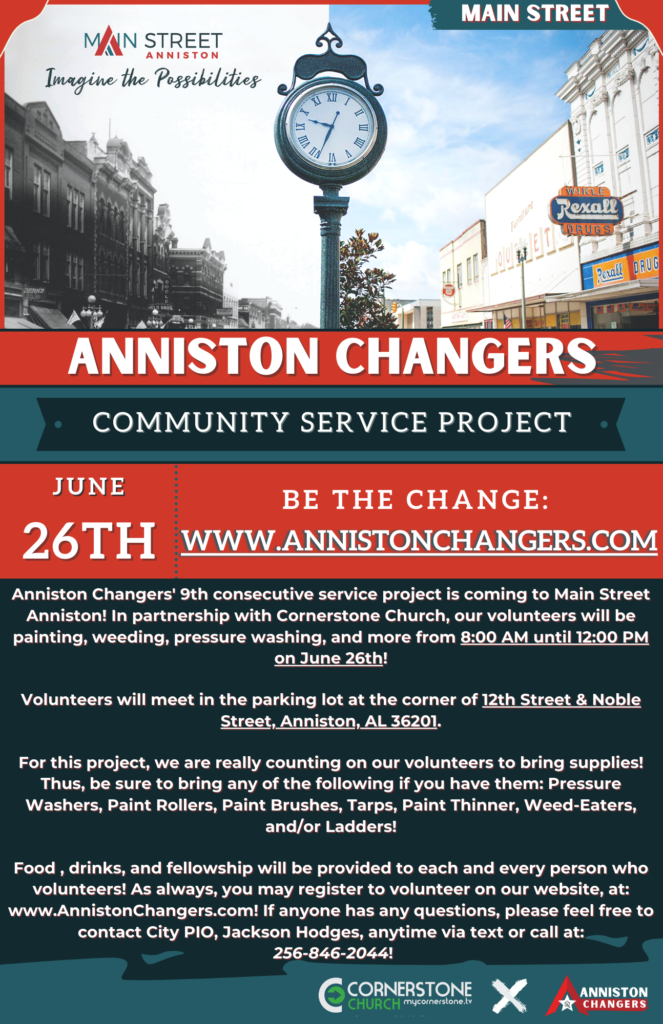 Anniston Changers' 9th consecutive service project is coming to Main Street Anniston! In partnership with Cornerstone Church, our volunteers will be painting, weeding, pressure washing, and more from 8:00 AM until 12:00 PM on June 26th!
Volunteers will meet in the parking lot at the corner of 12th Street & Noble Street, Anniston, AL 36201.
For this project, we are really counting on our volunteers to bring supplies! Thus, be sure to bring any of the following if you have them: Pressure Washers, Paint Rollers, Paint Brushes, Tarps, Paint Thinner, Weed-Eaters, and/or Ladders!