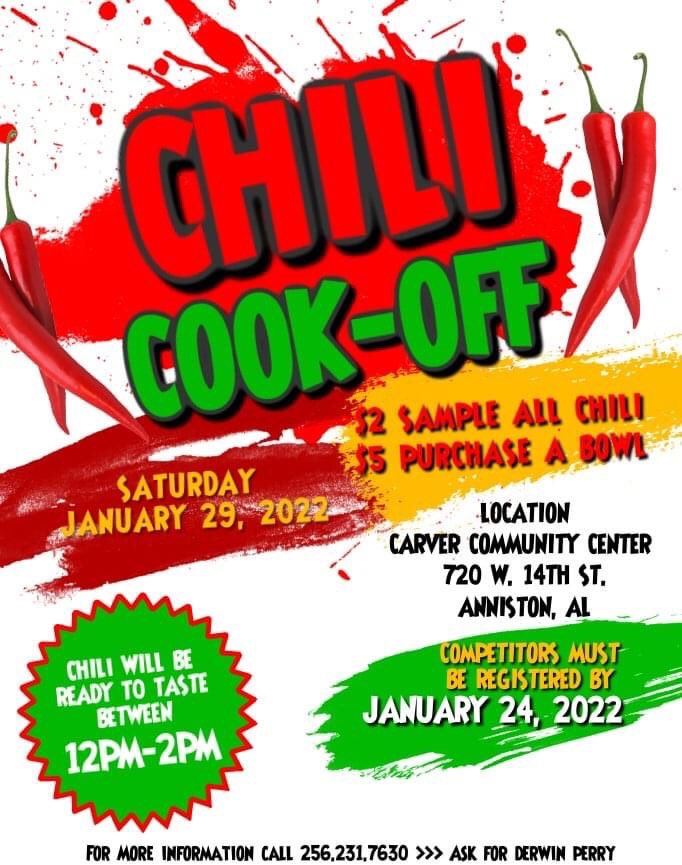 CALLING ALL COOKS & FOOD LOVERS!!!!!!
Are you the best cook in Calhoun County? Prove it by entering into Carver Community Center's Chili Cook-Off!
Carver's Chili Cook-Off is scheduled for Saturday, January 29, 2022 starting at 12PM and ending at 2PM inside the gymnasium. To sample all chili, the cost is $2. To purchase a bowl of chili, the cost is $5.
If you would like to be a chili contestant please contact Carver Community Center at 256-231-7630 and ask for Recreation Leader Derwin Perry by Monday, January 24th.
All contestants must meet at Carver Community Center on Thursday, January 27th at 6:00 PM for an informational meeting.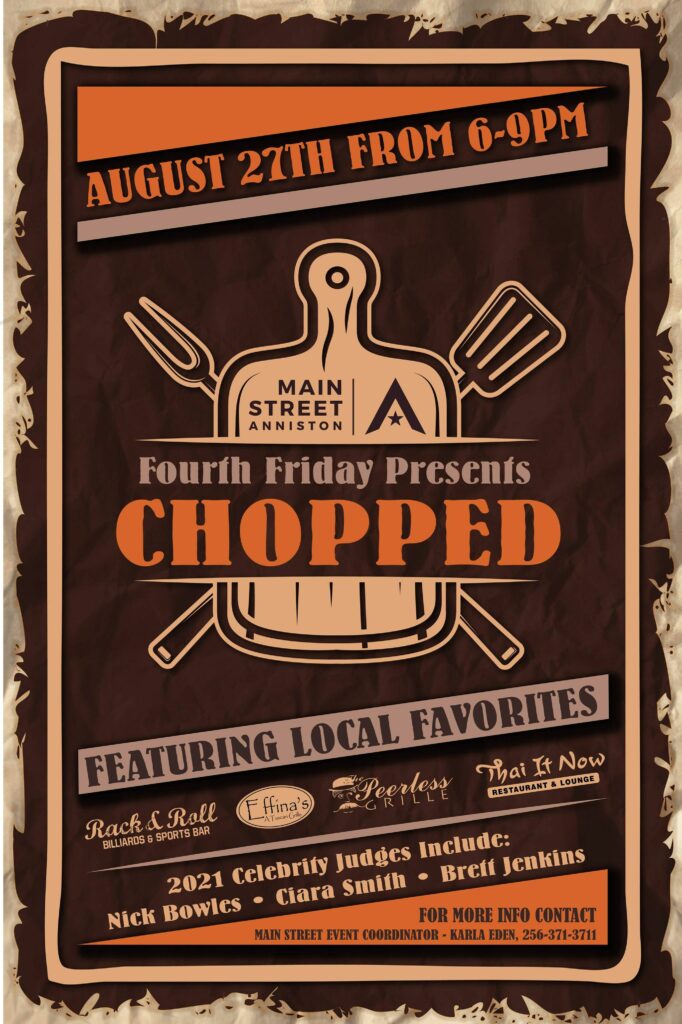 The heat is on against some of Anniston's favorite restaurants as they compete to be Main Street Anniston's CHOPPED Champion!
Local celebrity judges include: Anniston Police Chief, Nick Bowles. Vice-Mayor, Ciara C. Smith. And renowned chef and restaurant owner, Brett Jenkins.
Rack and Roll Billiards & Sports Bar, The Peerless Saloon & Grille, Thai One On Anniston, and Effina's Downtown will compete exhibition style to complete a 3 course meal for our judges. We're confident that these chefs won't let the mystery ingredient put them on the chopping block!
If you are interested in being a vendor at this month's Fourth Friday, you may find the application here: https://rb.gy/nbc0gq