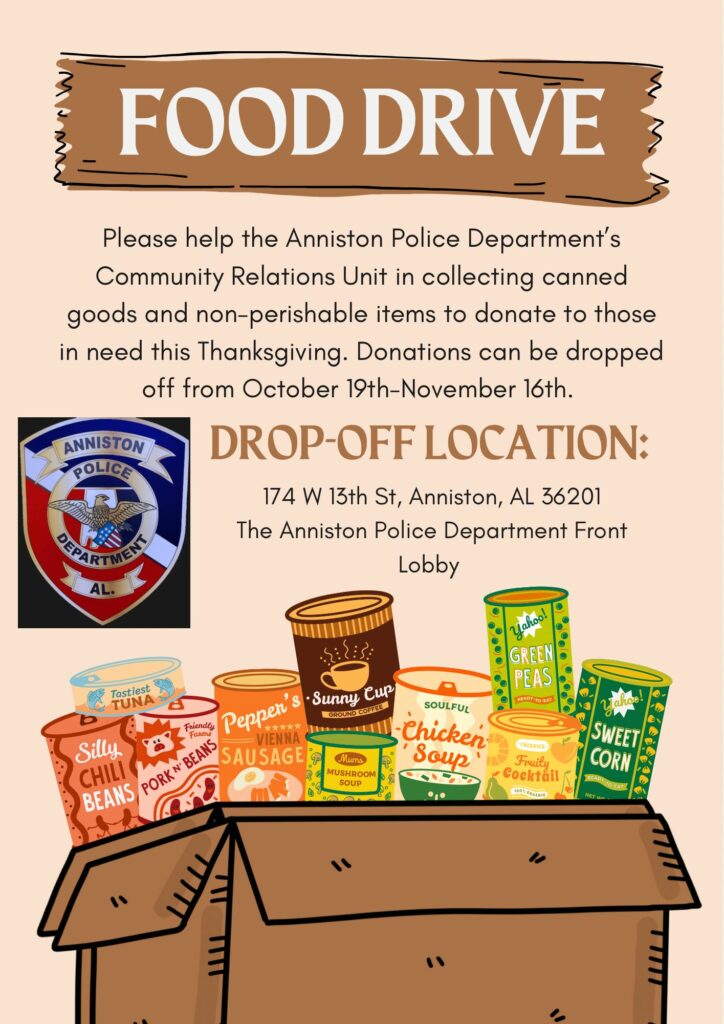 The Anniston Police Department Community Relations Unit is conducting a food drive to help those in need for Thanksgiving. Starting on October 19, there will be a donation box in the front lobby of the police department to collect donated items (174 W. 13th St, Anniston, AL 36201).
For more information, please utilize the contact information below: 
Phone: 256-238-1800
E-Mail: apd@annistonal.gov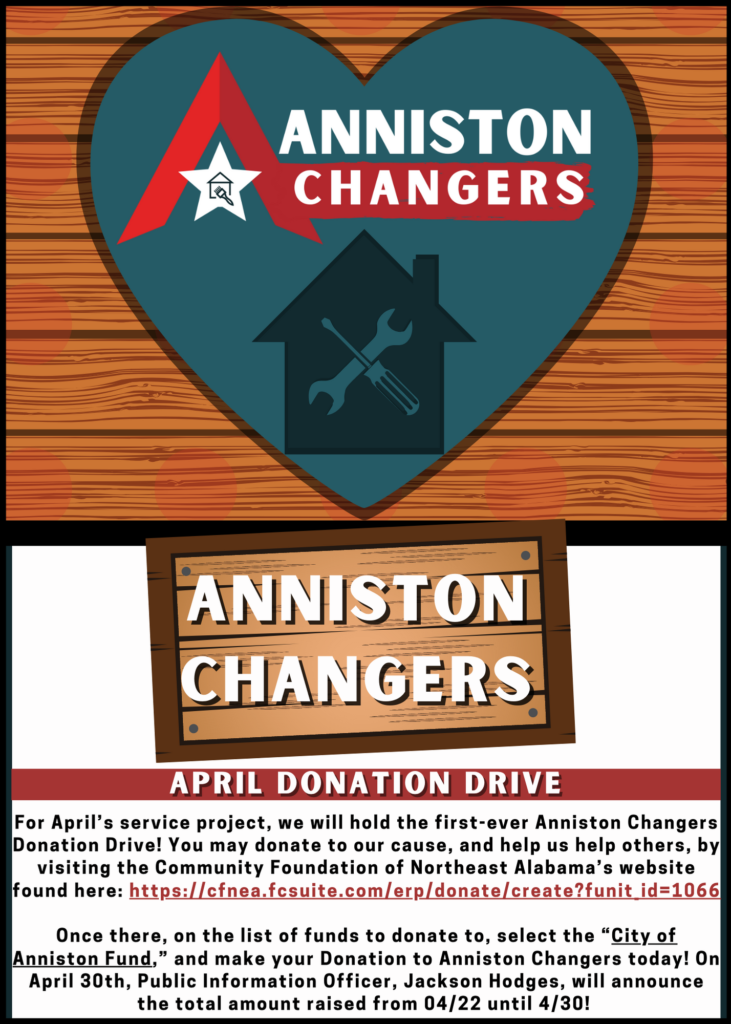 Unfortunately, due to the weather forecast for this coming weekend, Anniston Changers' 7th service project in the 10th Street Community has been #Postponed. We will be sure to get back to working hard next month, so stay tuned for details on our May service project!
That said, we have exciting news to put in place of what we had planned for this weekend! You see, Anniston Changers' long-term goal was to take-in applications for home repairs up to $1,000 per approved individual. 
For the past several months, our team has worked behind the scenes in order to make this goal a reality. We are now proud to say that Anniston Changers has established its first-ever board of directors, and we have been blessed thus far with over $31,000 in donations for our home repair quests! 
Here is where you come in! For April's service project, we will hold the first-ever Anniston Changers Donation Drive! You may donate to our cause, and help us help others, by visiting the Community Foundation of Northeast Alabama's website found here: https://cfnea.fcsuite.com/erp/donate/create?funit_id=1066