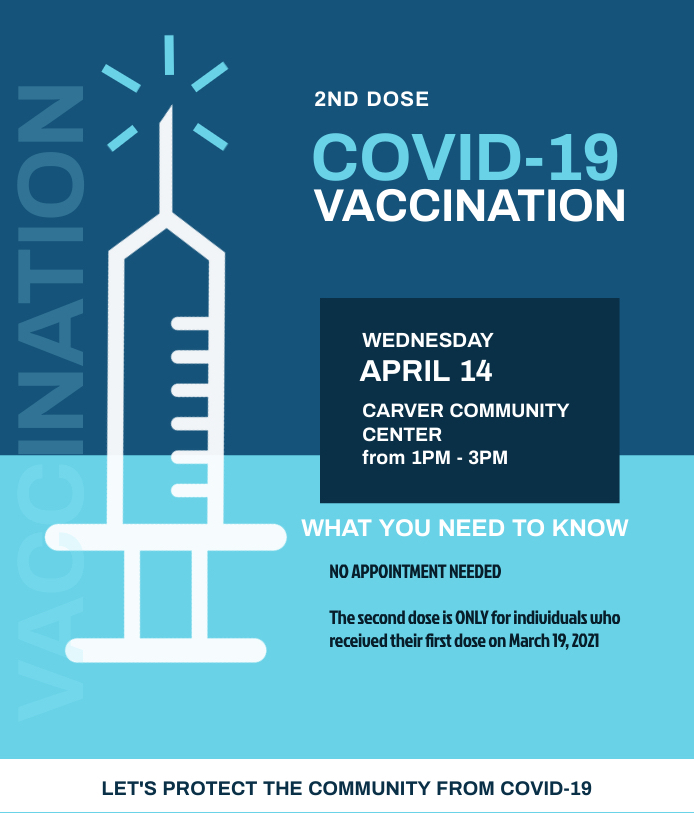 The second round of COVID vaccinations will be available on April 14, 2021 at Carver Community Center from 1-3 p.m. No appointment needed. (The second dose is ONLY for individuals who received their first dose on March 19, 2021)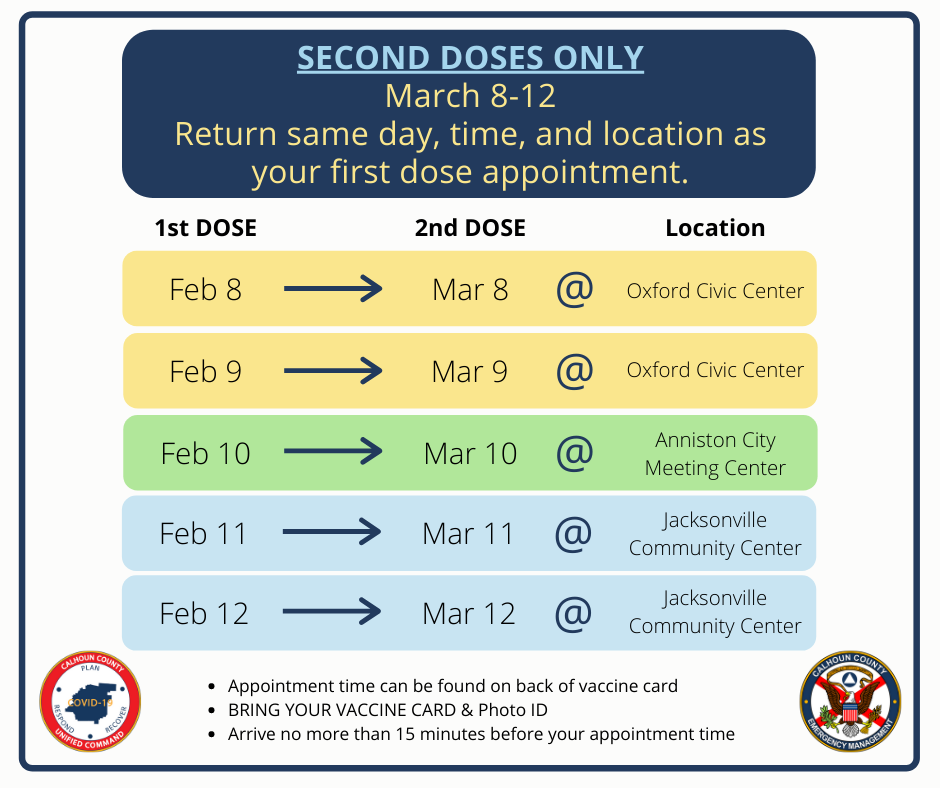 Citizens of Anniston, STARTING ON THURSDAY, FEB 4TH AT 7:00AM, please visit rmccares.org/vaccine-info/ and follow the link to schedule your #Appointment. Appointments will be first come, first served. 
 For scheduling assistance, please call: 256-235-5600.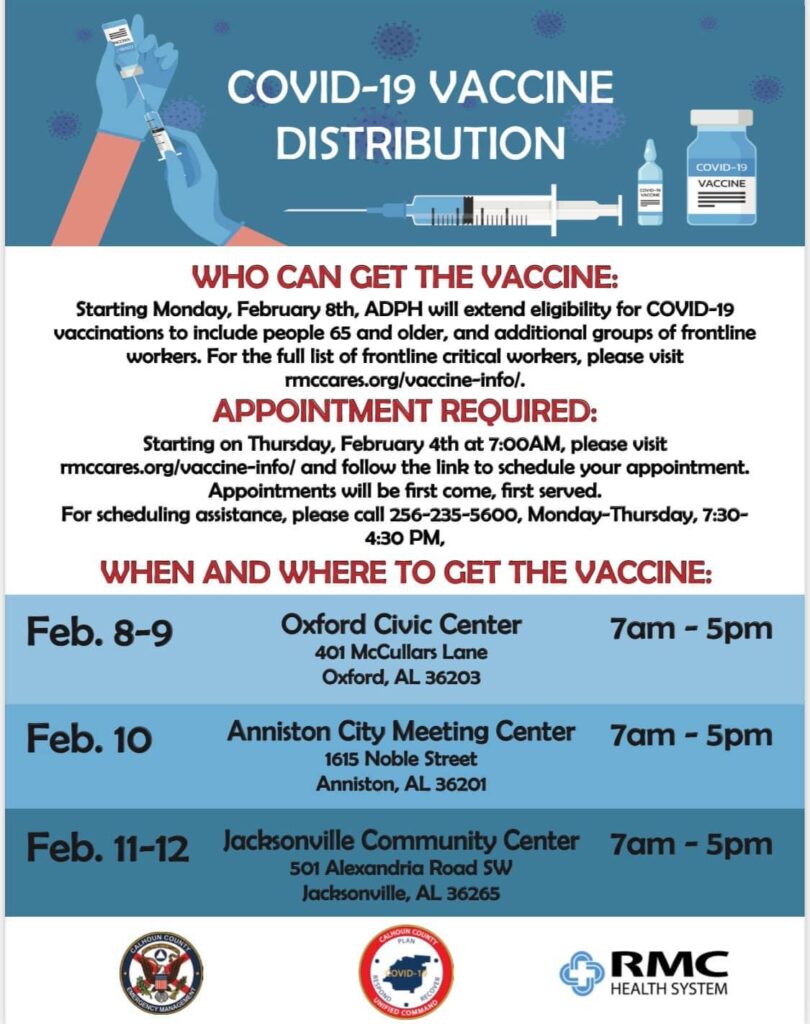 Vaccine Appointments | 65+, Teachers, & More | Feb. 8th-12th. Citizens of Anniston, STARTING ON THURSDAY, FEB 4TH AT 7:00AM, please visit rmccares.org/vaccine-info/ and follow the link to schedule your Appointment. Appointments will be first come, first served. For scheduling assistance, please call 256-235-5600