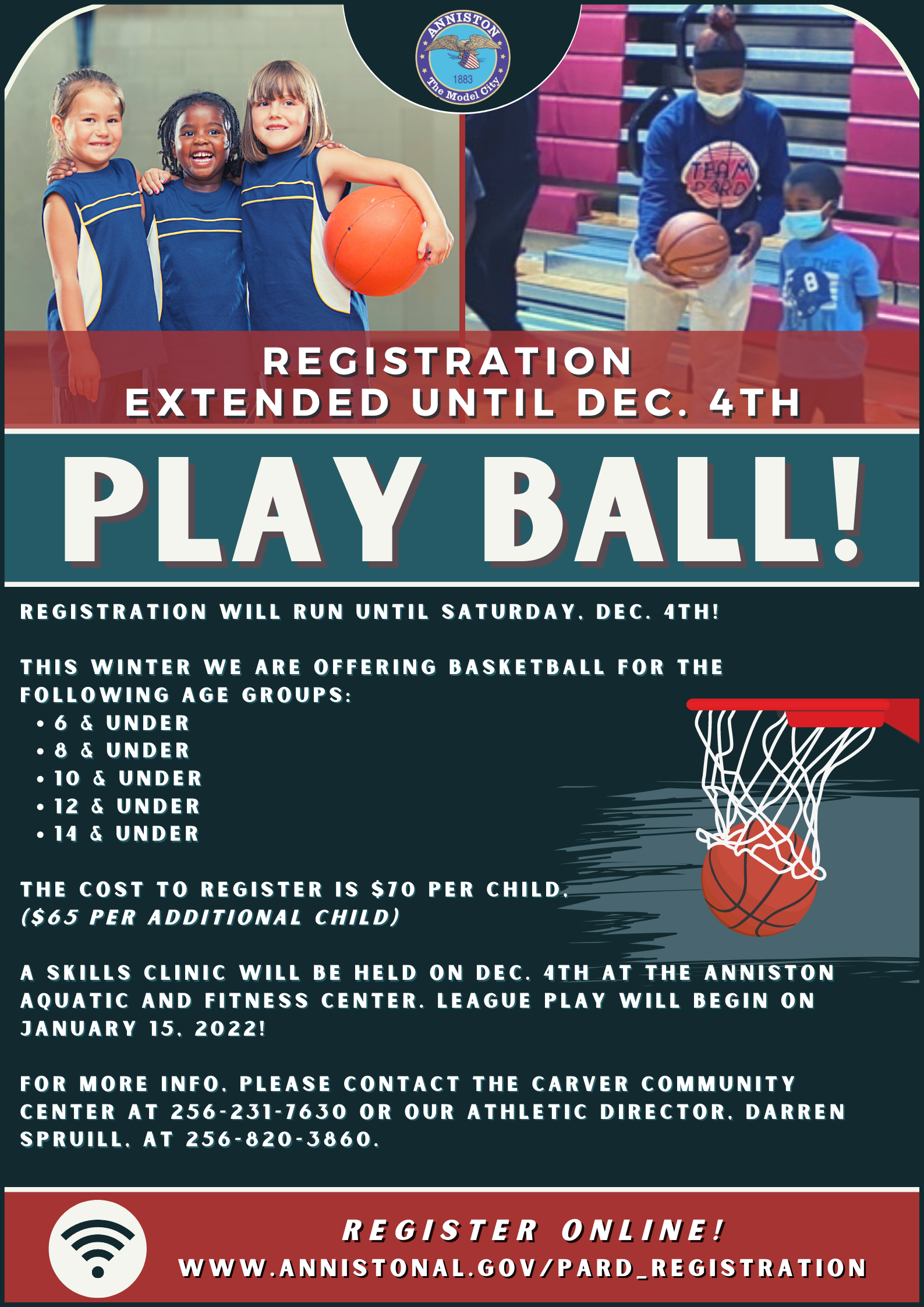 Youth Basketball | Registration Deadline & Skills Clinic
Registration is now open for our Parks and Recreation Department's youth basketball season! Registration has been extended until Dec. 4th! To register online, visit https://annistonafc.recdesk.com/Community/Program. You may also register in person at any City of Anniston community center! 
This winter we are offering Basketball for the following age groups:
6 & Under

8 & Under

10 & Under

12 & Under

14 & Under 
The cost to register is $70 per child, and $65 per additional child. You may download a physical registration form here. Once completed, you may return it to any City of Anniston community center. 
The Skills Clinic will occur on Dec. 4th at the Anniston Aquatic & Fitness Center (130 Summerall Gate Rd, Anniston, AL 36205).
The 6 & Under and 8 & Under clinics will be from 9:00 AM – 10:30 AM.

The 10 & Under and 12 & Under clinics will be from 11:00 AM – 12:30 PM.
League play will begin on January 15, 2022!
If you would like your child/children to play, or would like to become a coach, please contact the Carver Community Center at 256-231-7630 or our Athletic Director, Darren Spruill, at 256-820-3860.