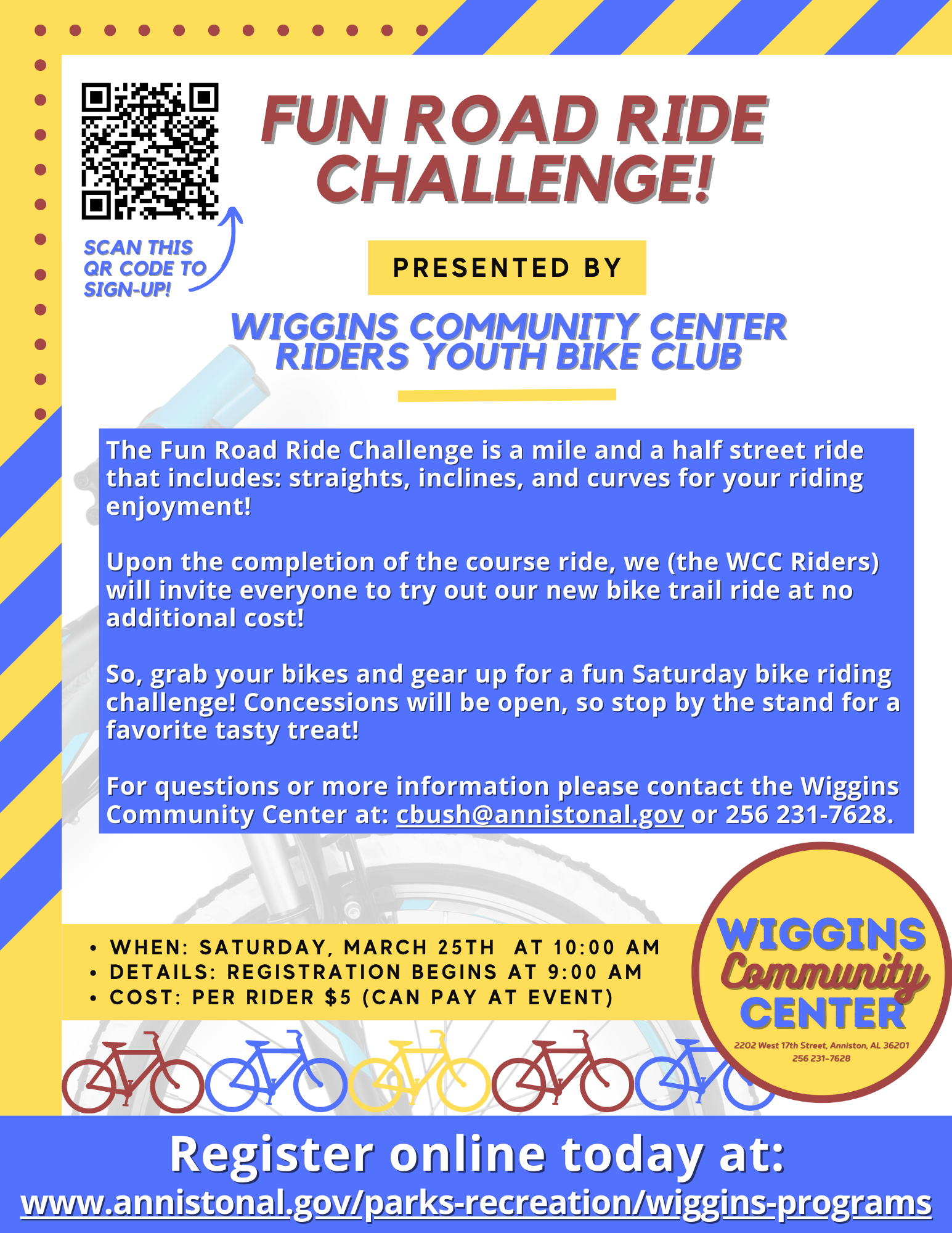 Wiggins Center Fun Road Ride Challenge! (2023)
Wiggins Center – Fun Road Ride Challenge!
The Fun Road Ride Challenge is a mile and a half street ride that includes: straights, inclines, and curves for your riding enjoyment! Upon the completion of the course ride, we (the WCC Riders) will invite everyone to try out our new bike trail ride at no additional cost! So, grab your bikes and gear up for a fun Saturday bike riding challenge! Concessions will be open, so stop by the stand for a favorite tasty treat!
– WHEN: Saturday, March 25th  at 10:00 AM
– DETAILS: Registration begins at 9:00 AM
– COST: per rider $5 (can pay at event)
Register online at this link: https://www.annistonal.gov/parks-recreation/wiggins-programs/

For questions or more information please contact the Wiggins Community Center at: cbush@annistonal.gov or 256 231-7628.