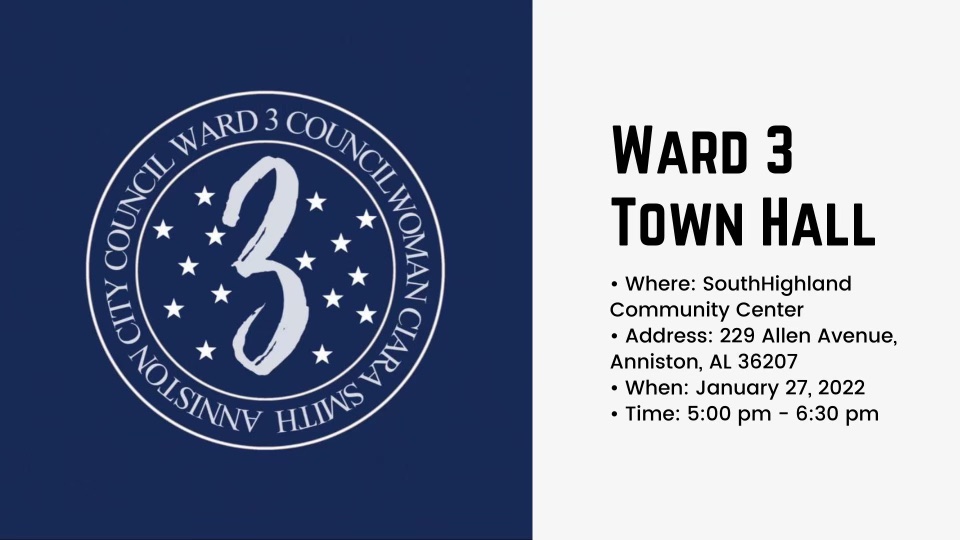 Ward 3 Town Hall with Councilwoman Smith
Join Anniston City Council woman and Vice-Mayor, Ciara Smith, on January 27, 2022 at the South Highland Community Center (229 Allen Ave, Anniston, AL 36207) for a town hall from 5:00 PM until 6:30 PM.
This is a great opportunity for citizens to come and have their questions answered by their local representative!
For more information, please contact Councilwoman Smith at 256-343-2234 or via email at ccsmith@annistonal.gov.