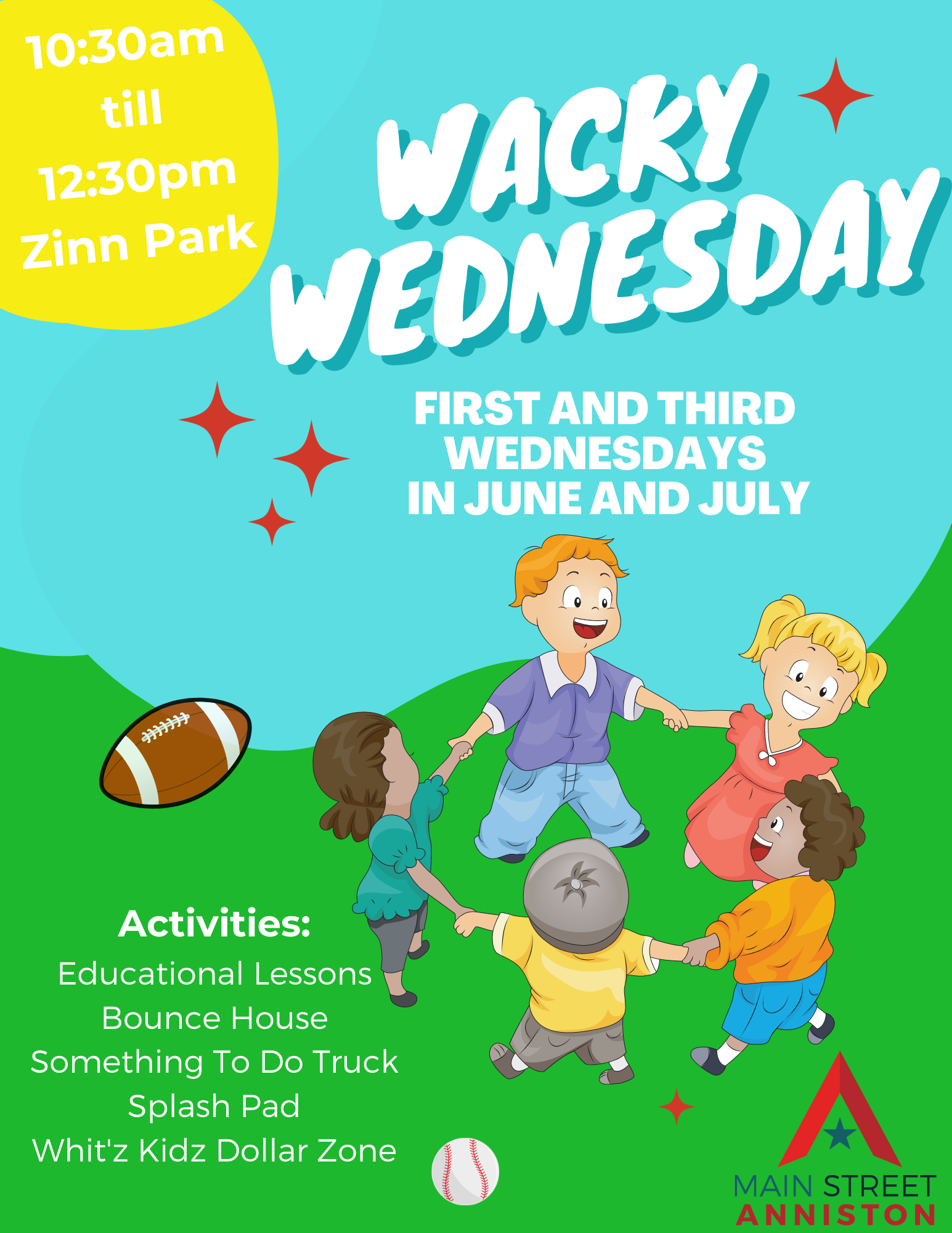 Wacky Wednesdays at Zinn Park (2023)
Wacky Wednesday is returning for the summer! Join us on the First and Third Wednesdays in June and July for a Fun Day in the park!
We will have educational lessons, games, the splash pad, and more!
We'll see you on Wednesday, June 7th, June 21st, July 5th and July 19th from 10:30am till 12:30pm, in Zinn Park for Wacky Wednesday!