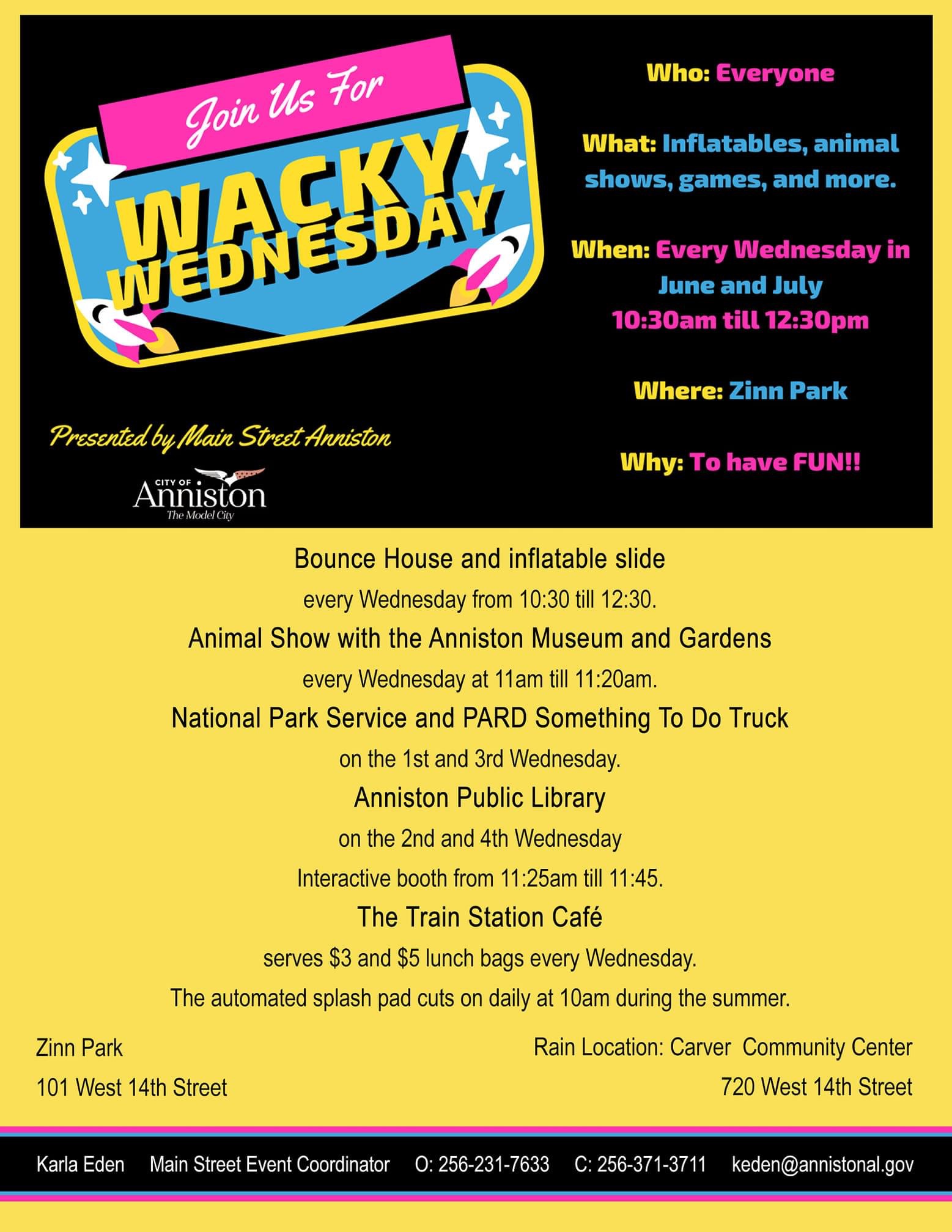 Wacky Wednesday!
Join Mainstreet Anniston every Wednesday in June and July for Wacky Wednesday! This is a family friendly event with a focus on fun for the kids. Wacky Wednesday will be hosted in Zinn Park from 10:30am till 12:30pm. We will have various activities each week – from educational programs to general fun.
In case of inclement weather, Wacky Wednesday will be held at the Carver Community Center, located at: 720 W. 14th St, Anniston, AL 36201.
For event questions, please contact Main Street Anniston Director, Jackson Hodges, at: 256-846-2044.