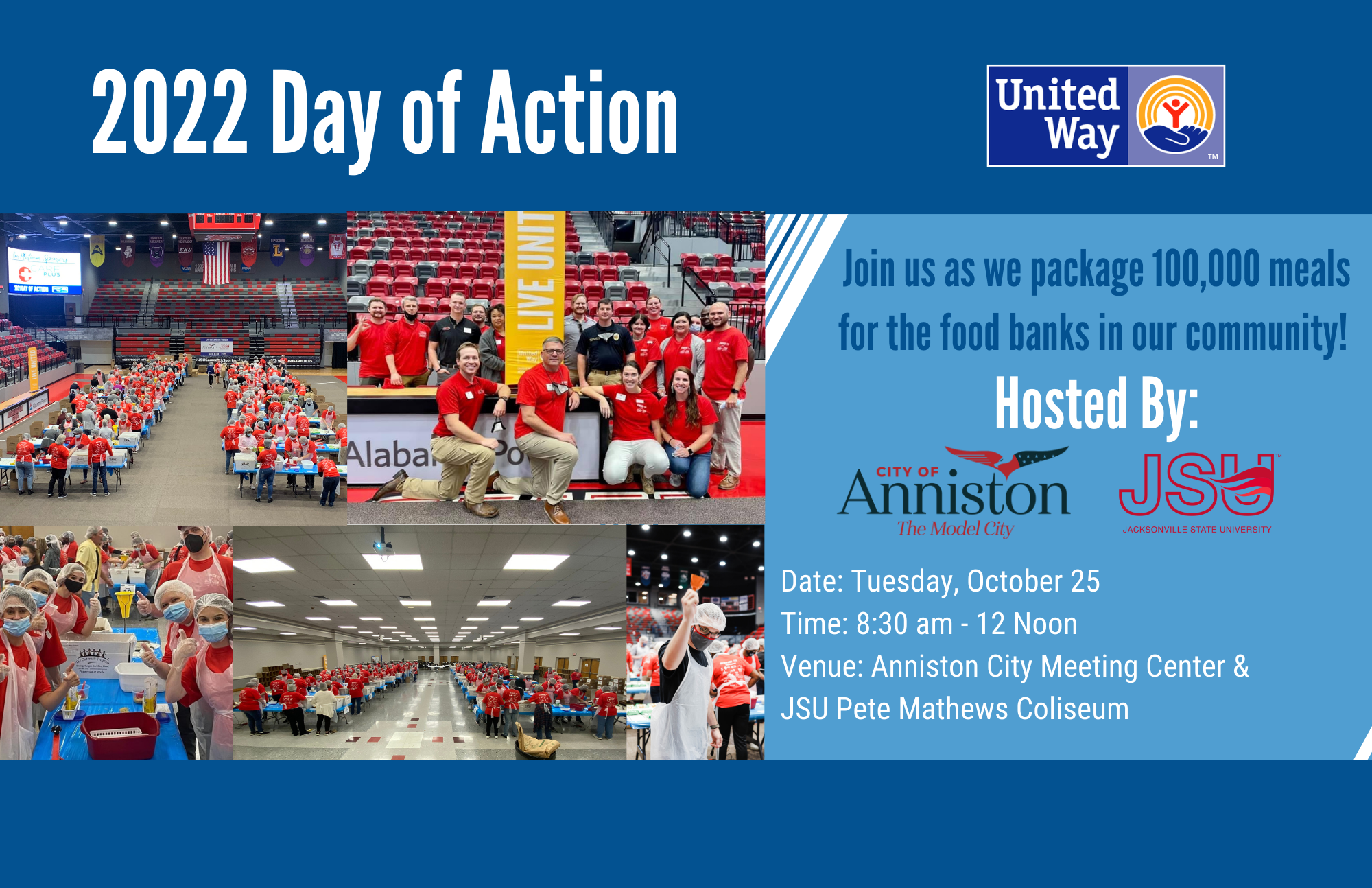 United Way's Day of Action!
United Way of East Central Alabama would like to invite you to make a BIG IMPACT on our community! On Tuesday, October 25 from 8:30 a.m.-1:00 p.m., 250 volunteers at each location will assemble and package 50,000 meals for our local food pantries and shelters to help fight against hunger in Calhoun County.
To show our appreciation, volunteers will receive a free t-shirt and enjoy a complimentary breakfast . By volunteering for this event YOU WILL DIRECTLY MAKE A DIFFERENCE in the lives of our friends and neighbors.
This event is limited to the first 500 registered.
Please make sure you note your location selection!