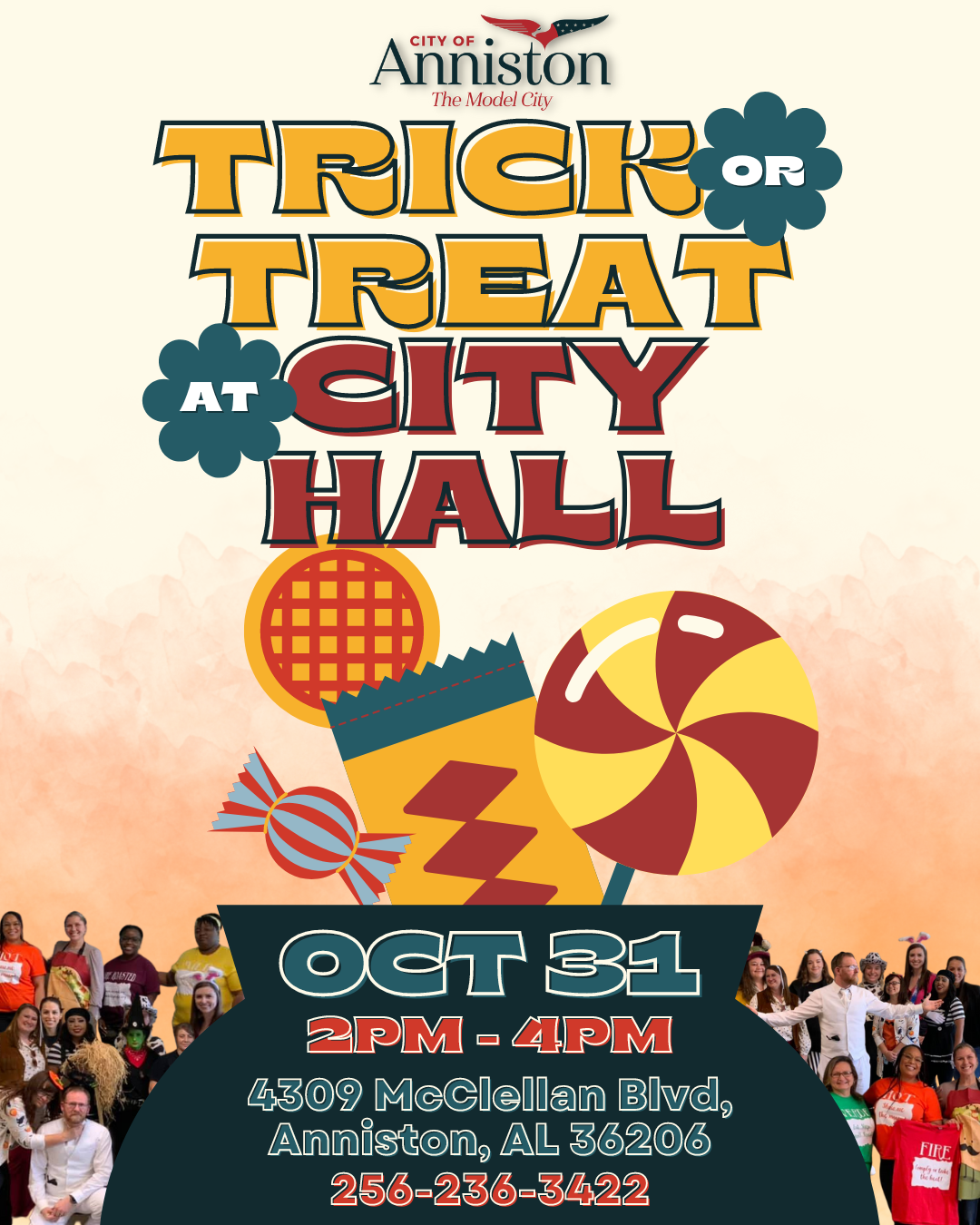 Trick-Or-Treat at City Hall!
Come trick-or-treat at City Hall on Halloween Day (10/31/22) from 2:00 PM to 4:00 PM!
This annual event is open to all the kiddos, parents are welcomed as well! Be sure to dress up and go department by department to see who has the best treats! Who knows? We may even need your help judging our Halloween decorations and costumes!
We look forward to seeing you then! Don't ghost us!
For more information, please contact City Hall at: 256-236-3422!
Thank you!