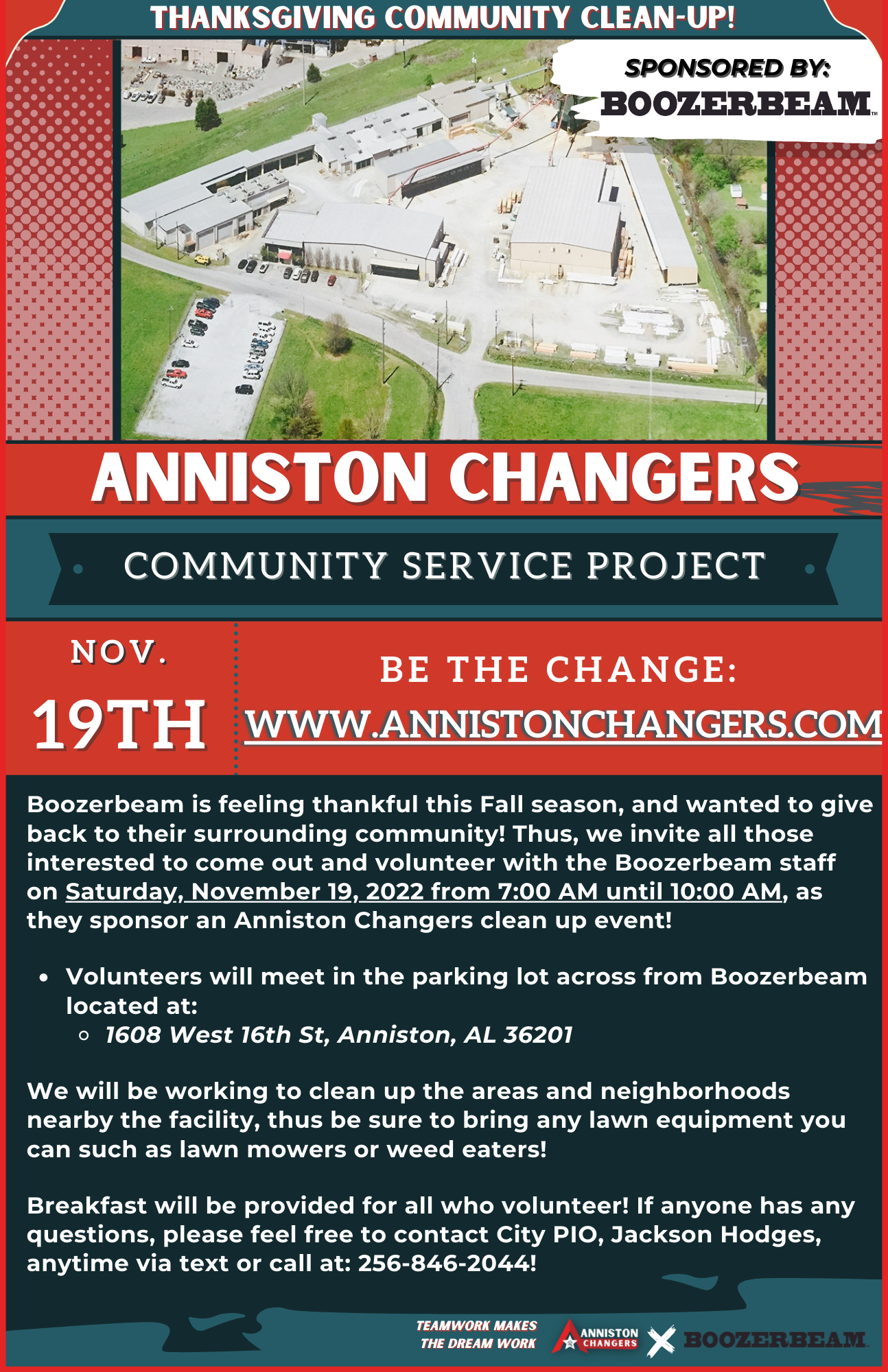 Thanksgiving Community Cleanup! | 11/19/22
Boozerbeam is feeling thankful this Fall season, and wanted to give back to their surrounding community! Thus, we invite all those interested to come out and volunteer with the Boozerbeam staff on Saturday, November 19, 2022 from 7:00 AM until 10:00 AM, as they sponsor an Anniston Changers clean up event!
Register to volunteer at this link: https://bit.ly/3fLsNJO 
Volunteers will meet in the parking lot across from Boozerbeam located at:
1608 West 16th St, Anniston, AL 36201
We will be working to clean up the areas and neighborhoods nearby the facility, thus be sure to bring any lawn equipment you can such as lawn mowers or weed eaters!
Breakfast will be provided for all who volunteer! If anyone has any questions, please feel free to contact City PIO, Jackson Hodges, anytime via text or call at: 256-846-2044!