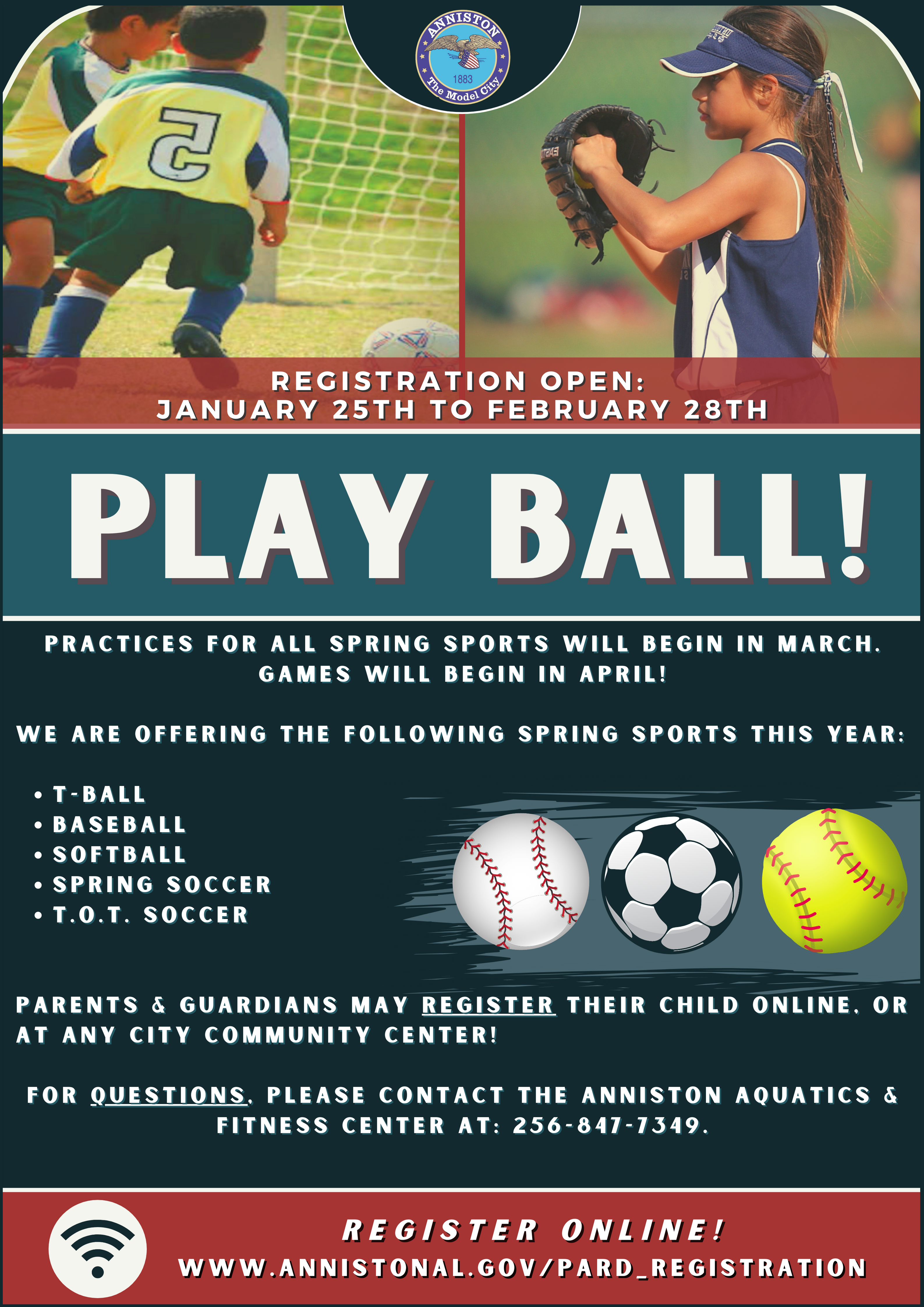 T-Ball/Baseball/Softball Coaches Meeting
Registration for Spring Sports will begin January 25th to February 28th. 
Individuals may register online or at any community center.
There is a $75 registration fee for all sports. This may be paid via cash/card at any city community center, or online through the portal above. Payments may also be mailed in to: Anniston City Hall, P.O. Box 2168 Anniston, Alabama 36202.
Fees will cover:
Full uniform soccer (shirt/short/socks) baseball (hat/shirt/pants)
Insurance
Referee fees
For Questions, please contact the Anniston Aquatics & Fitness Center at: 256-847-7349.