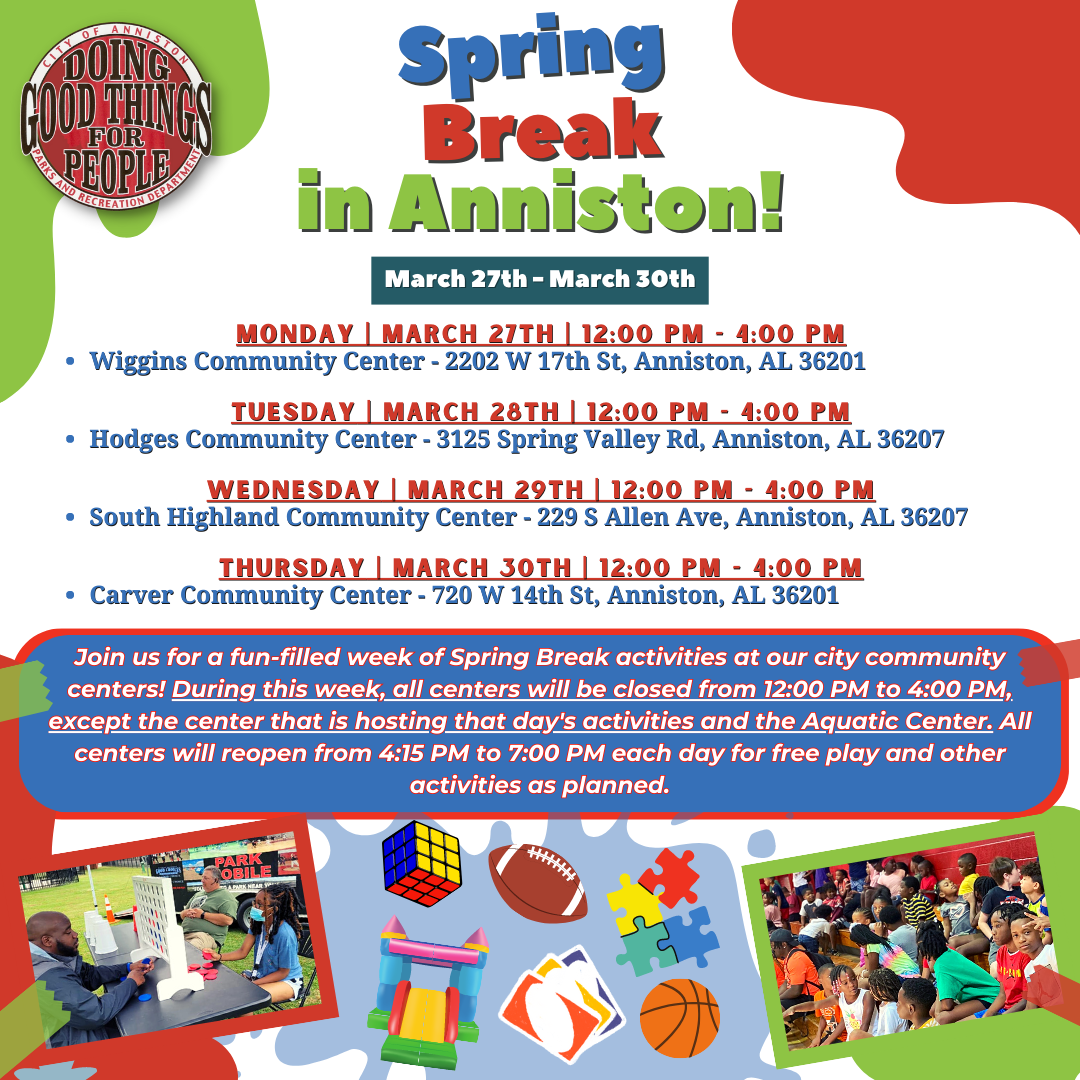 Spring Break in Anniston! (2023)
Our Parks & Recreation Department (PARD) has a full slate of fun activities, games, and more planned for Spring Break week! So, be sure to share the attached flier with anyone looking for some spring time fun for their children!
Below are the days and locations that you can expect to have some fun:
Monday | March 27th | 12:00 PM – 4:00 PM
Wiggins Community Center – 2202 W 17th St, Anniston, AL 36201
Tuesday | March 28th | 12:00 PM – 4:00 PM
Hodges Community Center – 3125 Spring Valley Rd, Anniston, AL 36207
Wednesday | March 29th | 12:00 PM – 4:00 PM
South Highland Community Center – 229 S Allen Ave, Anniston, AL 36207
Thursday | March 30th | 12:00 PM – 4:00 PM
Carver Community Center – 720 W 14th St, Anniston, AL 36201
During this week, all centers will be closed from 12:00 PM to 4:00 PM, except the center that is hosting that day's activities and the Aquatic Center. All centers will reopen from 4:15 PM to 7:00 PM each day for free play and other activities as planned.
For more information, feel free to contact our PARD team at: 256-236-8221.