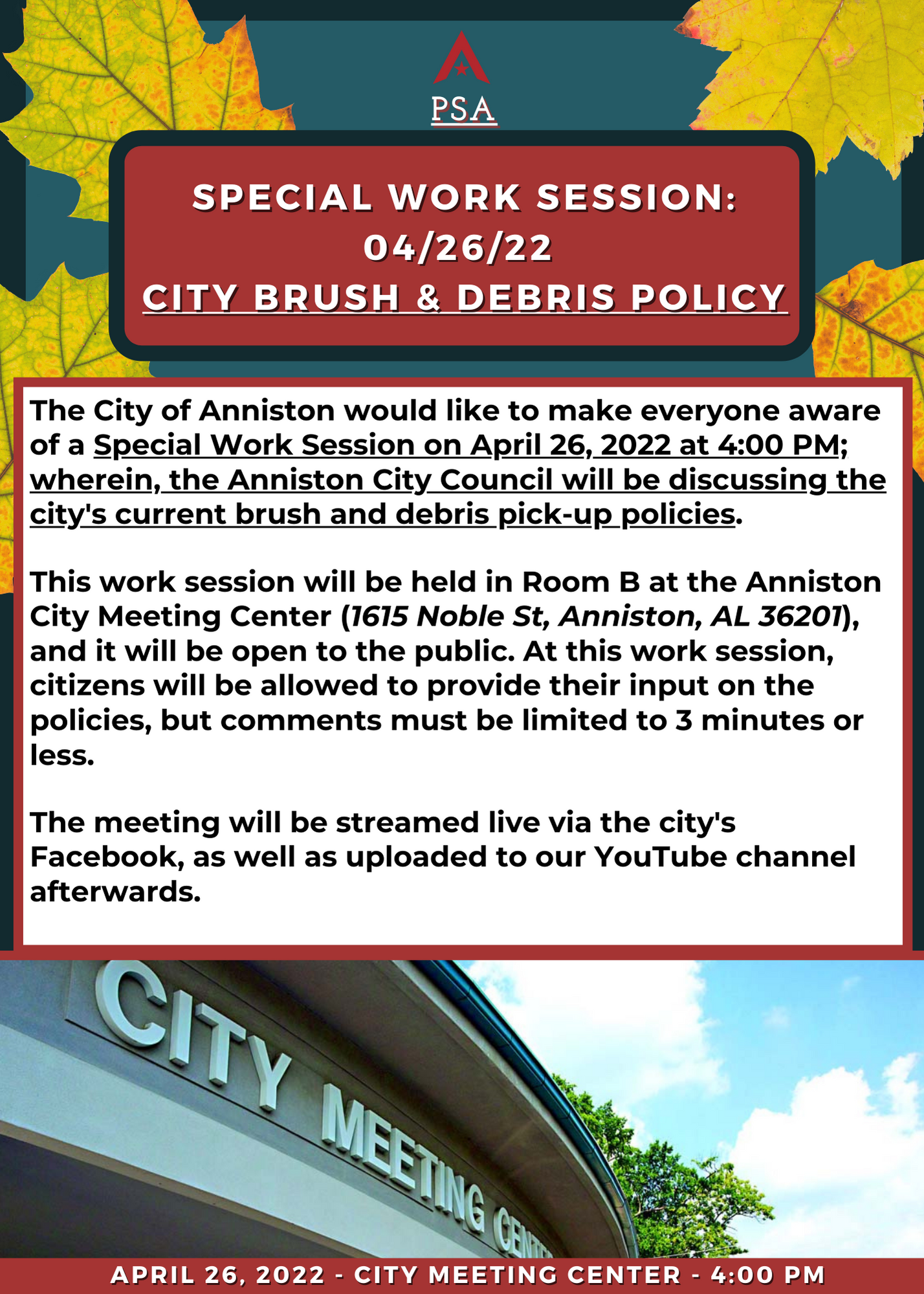 Special Work Session | City Brush/Debris Policy | 04/26/22
The City of Anniston would like to make everyone aware of a Special Work Session on April 26, 2022 at 4:00 PM; wherein, the Anniston City Council will be discussing the city's current brush and debris pick-up policies.
This work session will be held in Room B at the Anniston City Meeting Center (1615 Noble St, Anniston, AL 36201), and it will be open to the public. At this work session, citizens will be allowed to provide their input on the policies, but comments must be limited to 3 minutes or less.
The meeting will be streamed live via the city's Facebook, as well as uploaded to our YouTube channel afterwards.