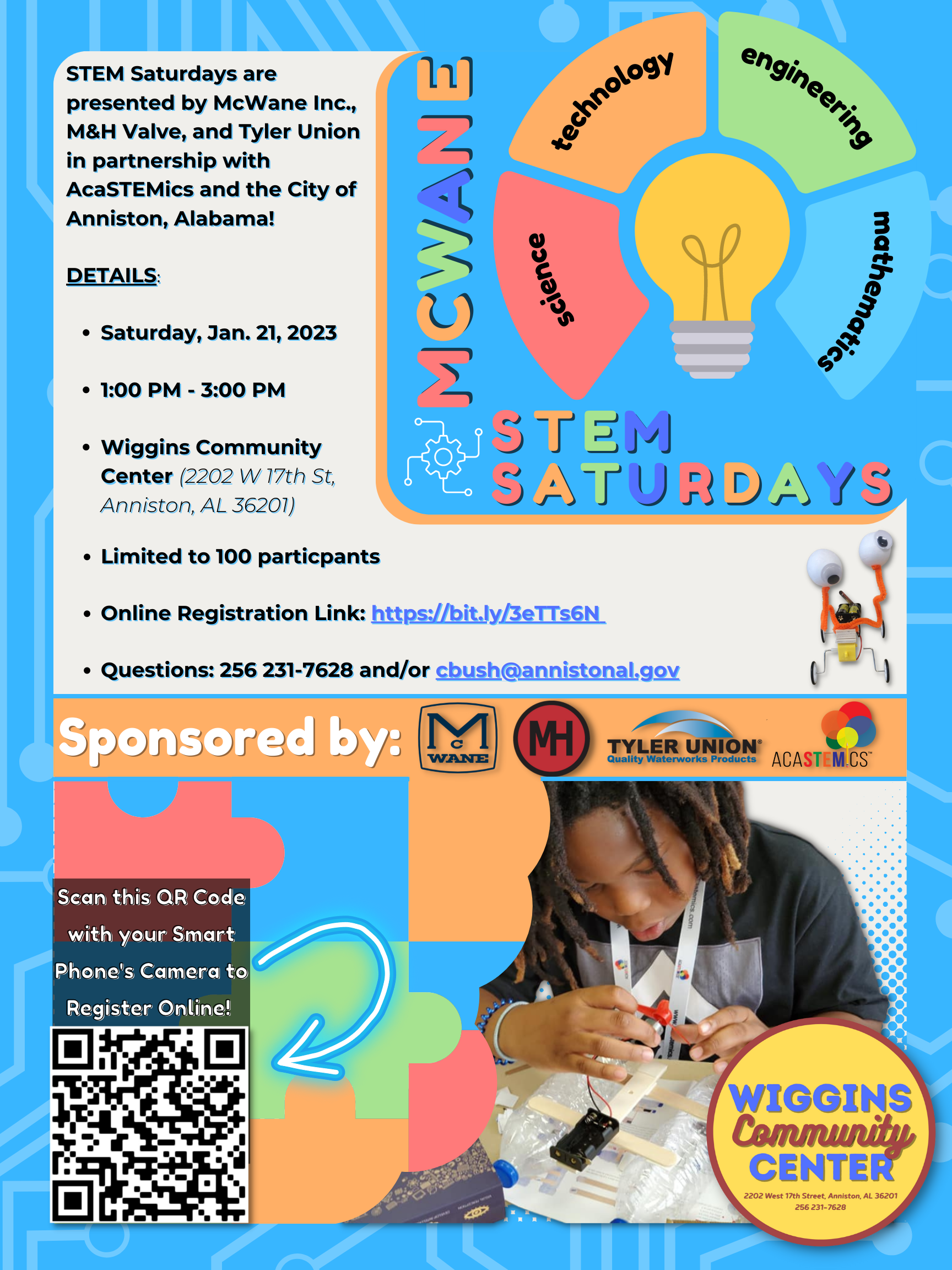 McWane STEM Saturdays!
Register for the McWane STEM (Science, technology, engineering, and mathematics) Saturdays at the Wiggins Community Center!
We plan to host multiple STEM events throughout the year, so stay tuned for future dates. Our first STEM Saturday will be January 21, 2023 form 1:00 PM until 3:00 PM! For questions, please contact Carol Bush at: 256 231-7628 and/or cbush@annistonal.gov.
100 participants will be allowed to enter this first camp, so be sure to get your spot before it is gone!
You may register for the camp online, here: https://www.annistonal.gov/parks-recreation/wiggins-stem-camp/
STEM Saturdays are presented by McWane Inc., M&H Valve, and Tyler Union in partnership with AcaSTEMics and the City of Anniston, Alabama!