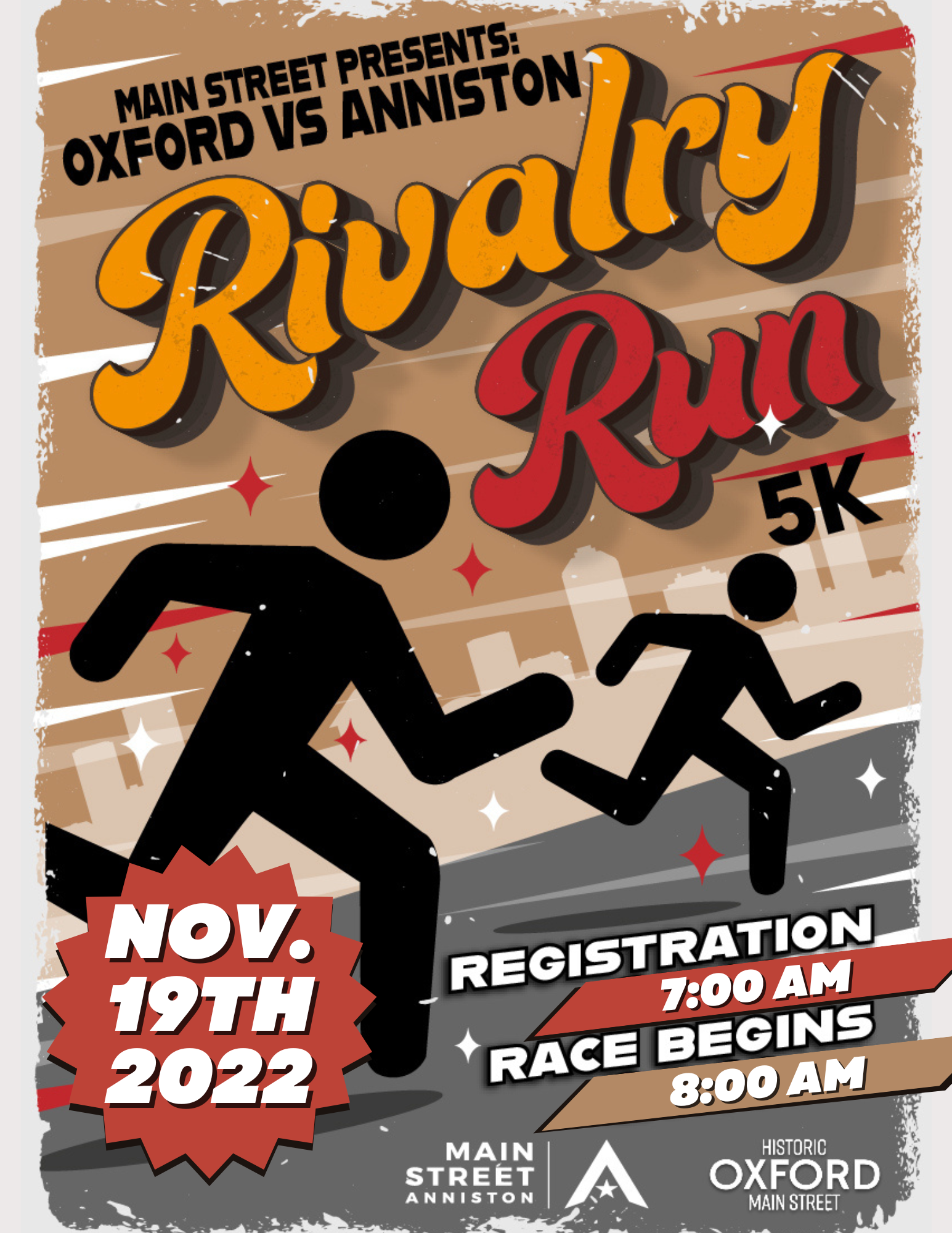 Main Street Rivalry Run 5K!
Main Street Anniston and Historic Main Street Oxford have partnered together to bring you the second annual #RivarlyRun 5K, which will kickoff this Saturday, Nov. 19th, at 7:00 AM!
Participants will register to run for Team #Anniston or Team #Oxford. The City with the most runners will be deemed the Main Street Rivalry Run Champion, and keep the trophy until the following year! So make plans to support the city you love!
Participants will begin at Simmons Park (Main Street & E. Oak Street, Oxford, AL 36203) in downtown Oxford. From there, runners will head North towards Noble Street, crossing over to Front Street and continuing to the Christmas Tree Park in Historic Downtown Anniston (11th Street & Noble Street). 
On-Site registration will begin at 7:00 AM in Simmons Park (Oxford). The race will begin promptly at 8:00 AM! The awards Ceremony will be held in Downtown Anniston at 9:30 AM. The City of Anniston will be hosting a shuttle service back to Oxford beginning at 9:45 AM as well!. 
Registration will be $30 per adult and $20 for students! For more information please contact City of Anniston Main Street Director, Karla Eden at: 256-371-3711!