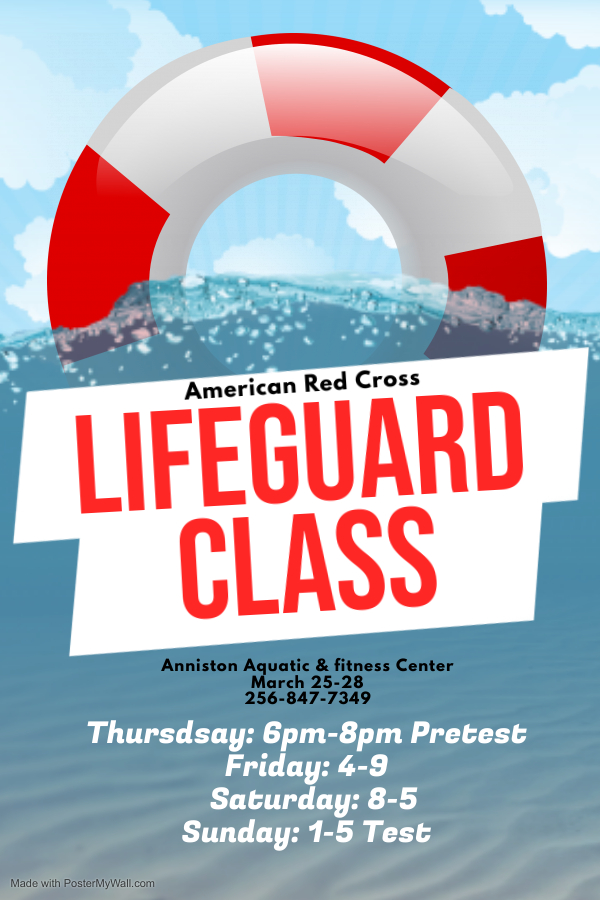 Lifeguard Classes at the Aquatic and Fitness Center
The Aquatic and Fitness Center will be hosting a 4 day lifeguard class, led by Red Cross Certified Lifeguard Instructors. These classes will occur on February 25-28, 2021. The cost per person is $225.
The class includes a Lifeguard manual, CPR Mask, 2 year Lifeguard certification, as well as CPR/First Aid/AED.
March 25 – Pre-Test 6pm to 8pm
March 26 – Classroom 4pm – 9pm
March 27 – Pool Class 8am – 5pm
March 28 – Test Day 1pm – 5pm