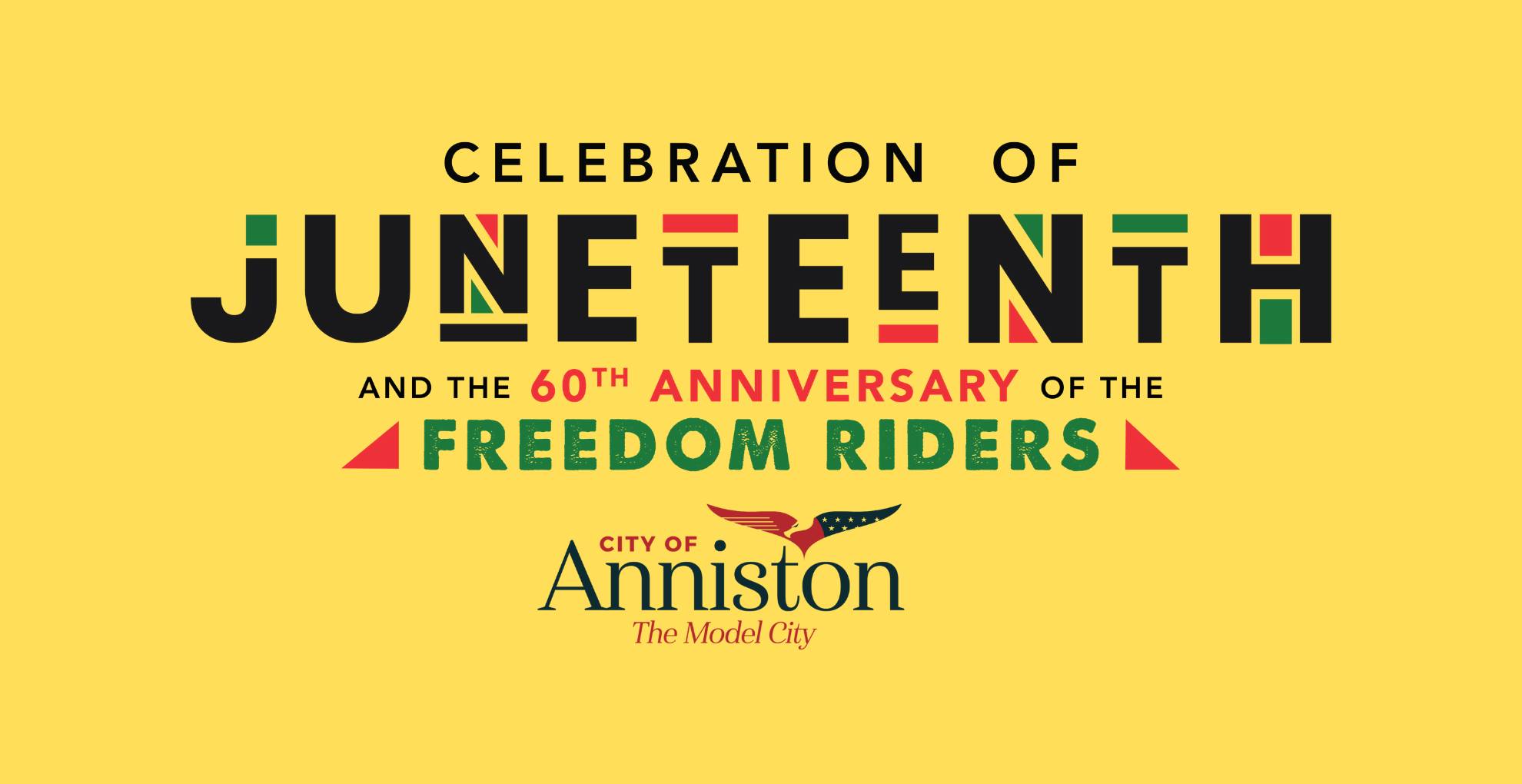 Celebration of Juneteenth & 60th Anniversary of Freedom Riders!
With the annual Heritage Festival slated to take place on August 28th this year, come join us Saturday, June 26th at Zinn Park (101 W 14th St, Anniston, AL 36201) starting at 2:00 PM, to celebrate Juneteenth and the 60th Anniversary of the Freedom Riders!
There will be public speakers, music, inflatables, food/merchandise vendors, and more!
Entertainment will include performances by:
After the celebration, join the National Park Service for the 1st showing of their summer movie series, as we honor the 60th Anniversary of the Freedom Rides!