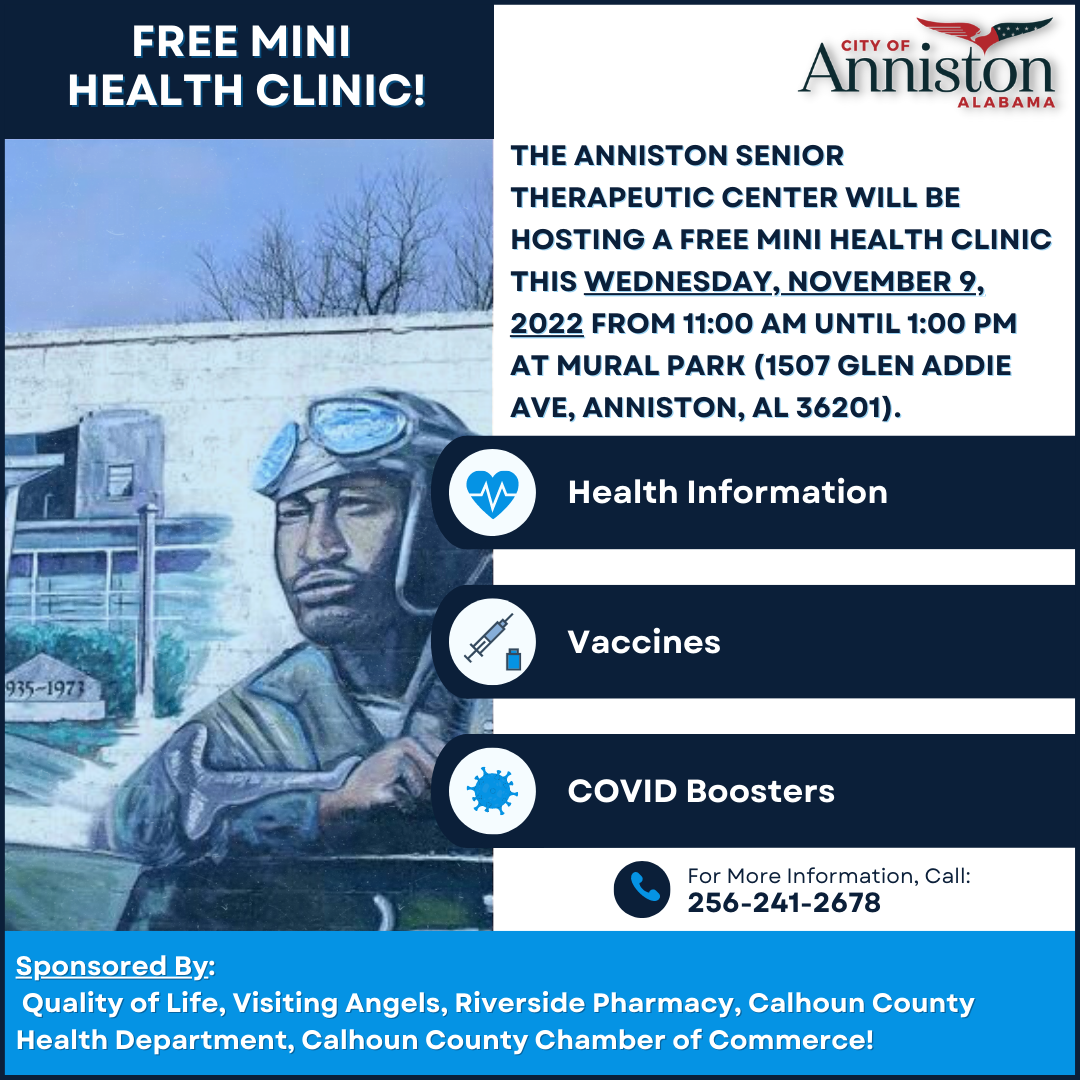 Free Mini Health Clinic!
The Anniston Senior Therapeutic Center will be hosting a free mini health clinic this Wednesday, November 9, 2022 from 11:00 AM until 1:00 PM at Mural Park (1507 Glen Addie Ave, Anniston, AL 36201).
There will be vaccines available, COVID shots, health information resources and refreshments! 
For more information, please feel free to contact the Senior Therapeutic Center at: 256-241-2678.
A special thank you to our sponsors for making this event possible: Quality of Life, Visiting Angels, Riverside Pharmacy, Calhoun County Health Department, Calhoun County Chamber of Commerce!