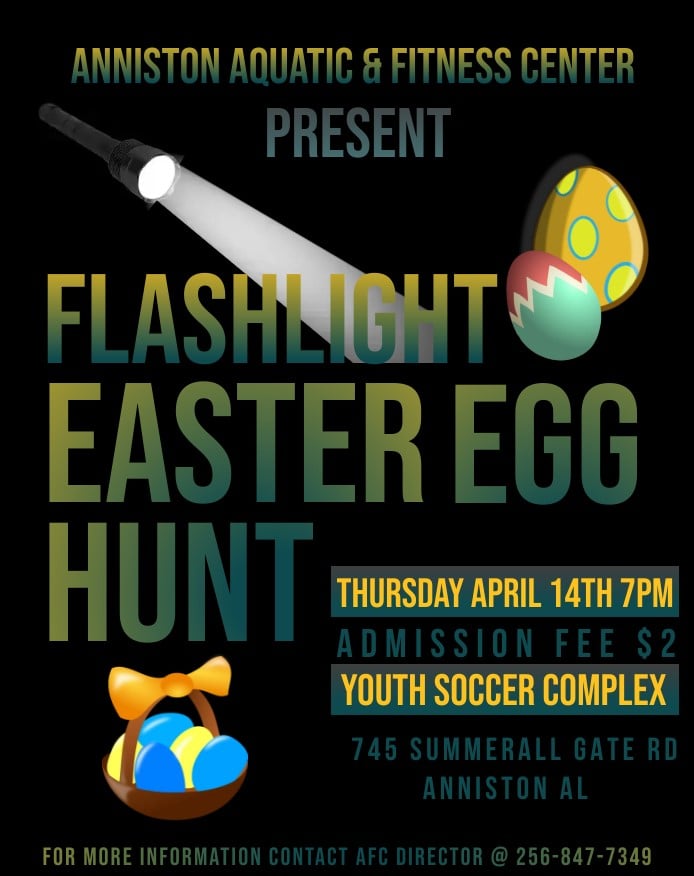 Flashlight Easter Egg Hunt!
Carver Community Center will join Anniston Aquatic & Fitness Center on THURSDAY, APRIL 14TH for a FLASHLIGHT EASTER EGG HUNT! The event will begin at 7PM located at The City of Anniston's Youth Soccer Complex. The cost of admission is $2 per child. Everyone please bring a flashlight & a bag or basket. Please dress appropriately for the outside weather.
Join us for a great night of fun!
***For a successful program, we need the help of various organizations or individuals within our community to help donate plastic eggs and/or candy. Any monetary donations will be receipted and copies will be made available. ALL DONATIONS ARE DUE WEDNESDAY, APRIL 13TH AT 5PM***
For more information contact Carver Center @ 256-231-7630 or the AFC Director @ 256-847-7349