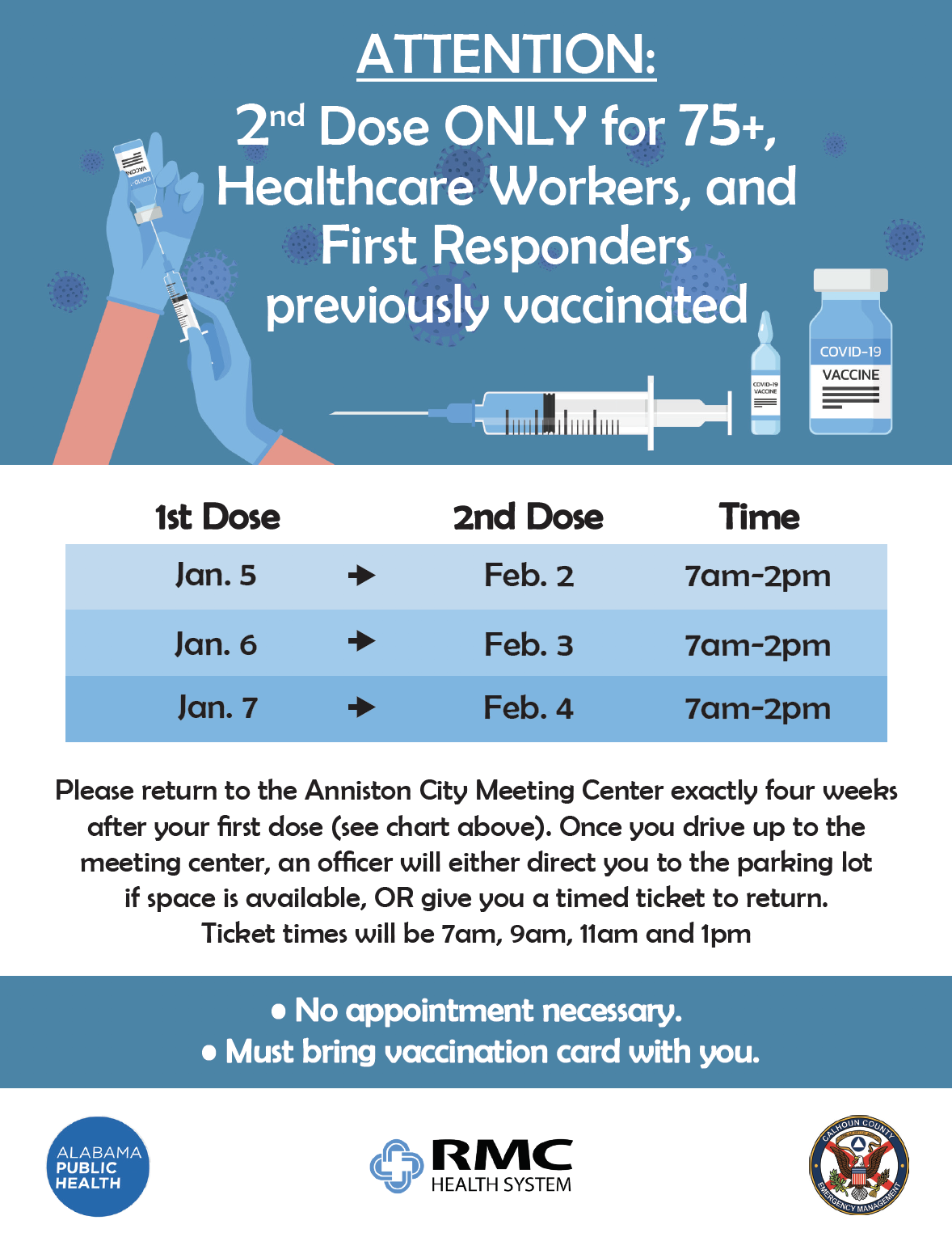 COVID Vaccinations | 2nd Round (Healthcare, 1st Responders, & 75+)
ℹ️ This site is ONLY FOR THE HEALTHCARE, 1ST RESPONDERS, & 75+ WHO RECEIVED THEIR FIRST VACCINE AT THE MEETING CENTER IN JAN. 2021. NO APPOINTMENT NEEDED.
From Jan 5th through the 7th, a vaccine site was held at the Anniston City Meeting Center and the Health Department and RMC both distributed their allotment of vaccines. Those who received their first dose of vaccines will need to return to the Anniston City Meeting center the first week of February (2-4) for their second dose. You need to return on the same day of the week. Those with questions may contact the Calhoun County EMA at: 256-435-0540.
SEE BELOW:
Tues, Jan 5th —> Tues, Feb 2nd
Wed, Jan 6th —> Wed, Feb 3rd
Thurs, Jan 7th —> Thurs, Feb 4th