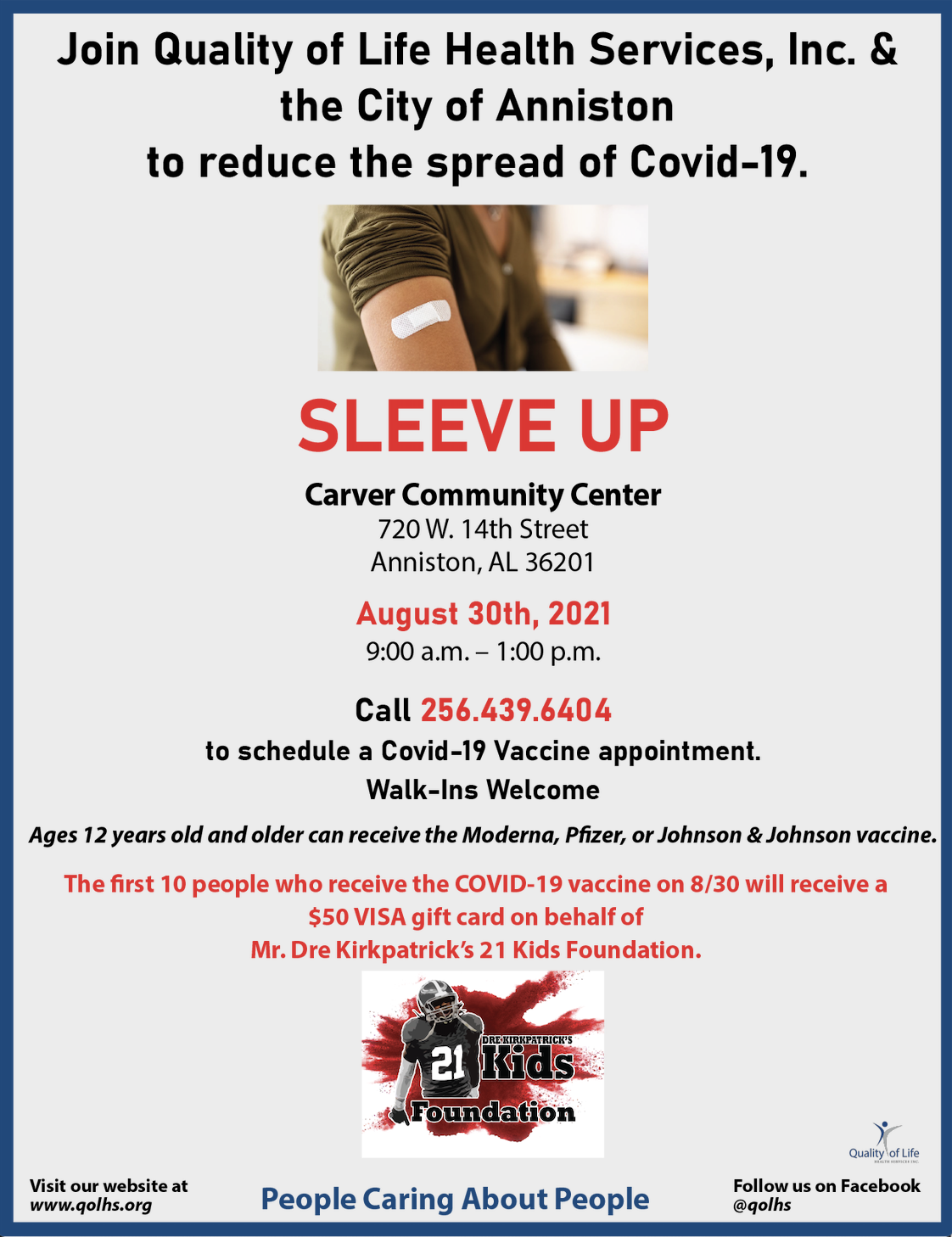 COVID Vaccination Clinic at Carver
Quality Of Life Health Services, Inc has partnered with the City of Anniston in order to host a COVID-19 #Vaccination Clinic at the Carver Community Center on August 30th from 9:00 AM until 1:00 PM.
#Appointments may be scheduled by calling 256-439-6404. Walk-in's are also welcome. At this clinic, those 12 years of age or older may receive either the Moderna, Pfizer, or Johnson & Johnson Vaccine.
In addition, thanks to the Mr. Dre Kirkpatrick's 21 Kids Foundation, the first 10 people who receive a vaccine on 08/30 will get a $50 VISA  Gift Card!
________________
WHEN: August 30th, 2021 | From 9:00 AM until 1:00 PM.
WHERE: Carver Community Center (720 W. 14th St, Anniston, AL 36201).
DETAILS: Bring your ID & Insurance Card. If you do not have insurance, there will be no charge, and you may still receive the vaccine.
________________
For questions, please contact Quality of Life Health Services at 256-236-0221, or visit their website at: https://qolhs.org/locations/anniston-quality-health-care/.
Link to City Calendar: https://rb.gy/fwukqz
Thank you!