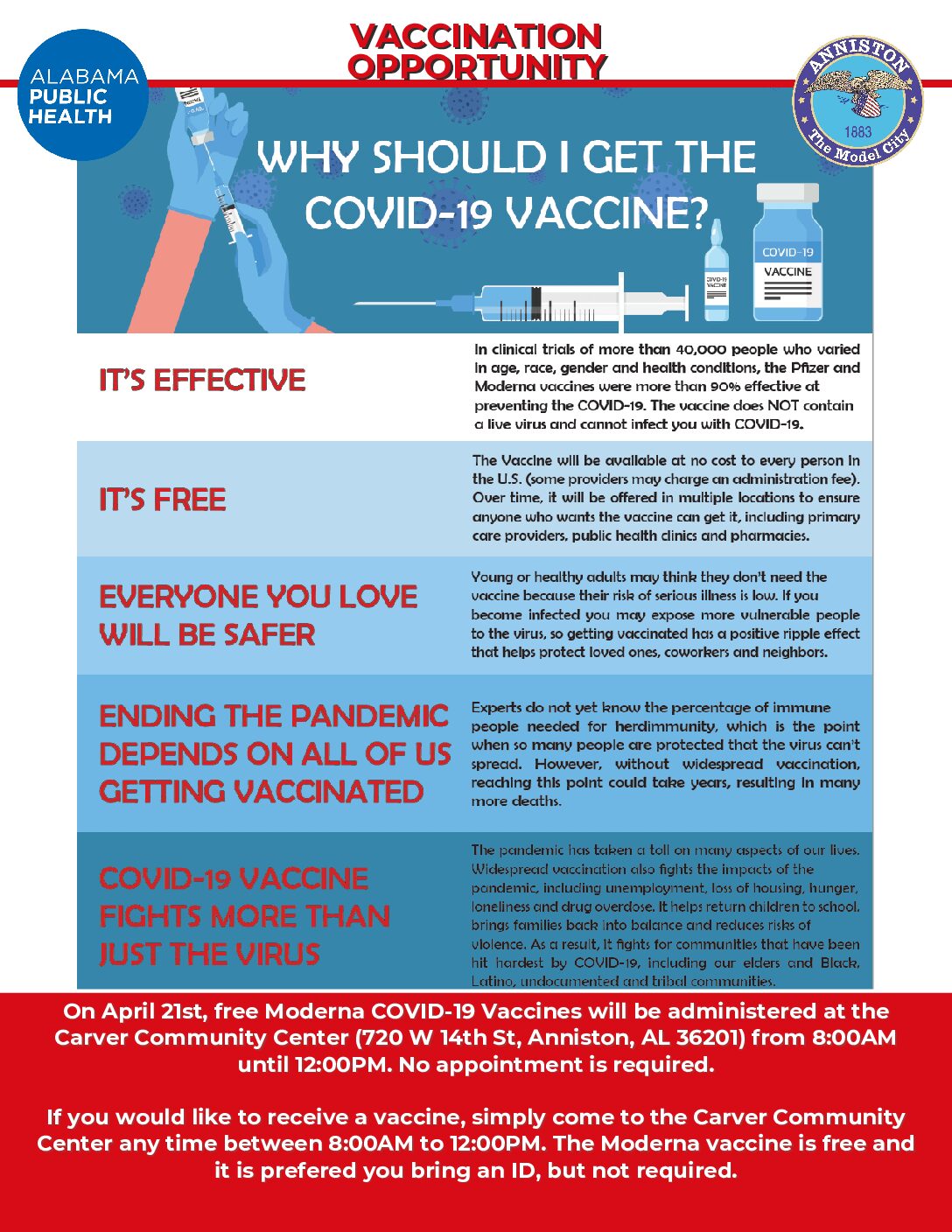 COVID Vaccination | 1st Dose ONLY
On April 21st, free Moderna COVID-19 Vaccines will be administered at the Carver Community Center (720 W 14th St, Anniston, AL 36201) from 8:00AM until 12:00PM by the Alabama Department of Public Health.
If you would like to receive a vaccine, simply come to the Carver Community Center any time between 8:00AM to 12:00PM. The Moderna vaccine is free and it is preferred you bring an ID, but not required.
For questions, please contact City Public Information Officer, Jackson Hodges, at: 256-846-2044.