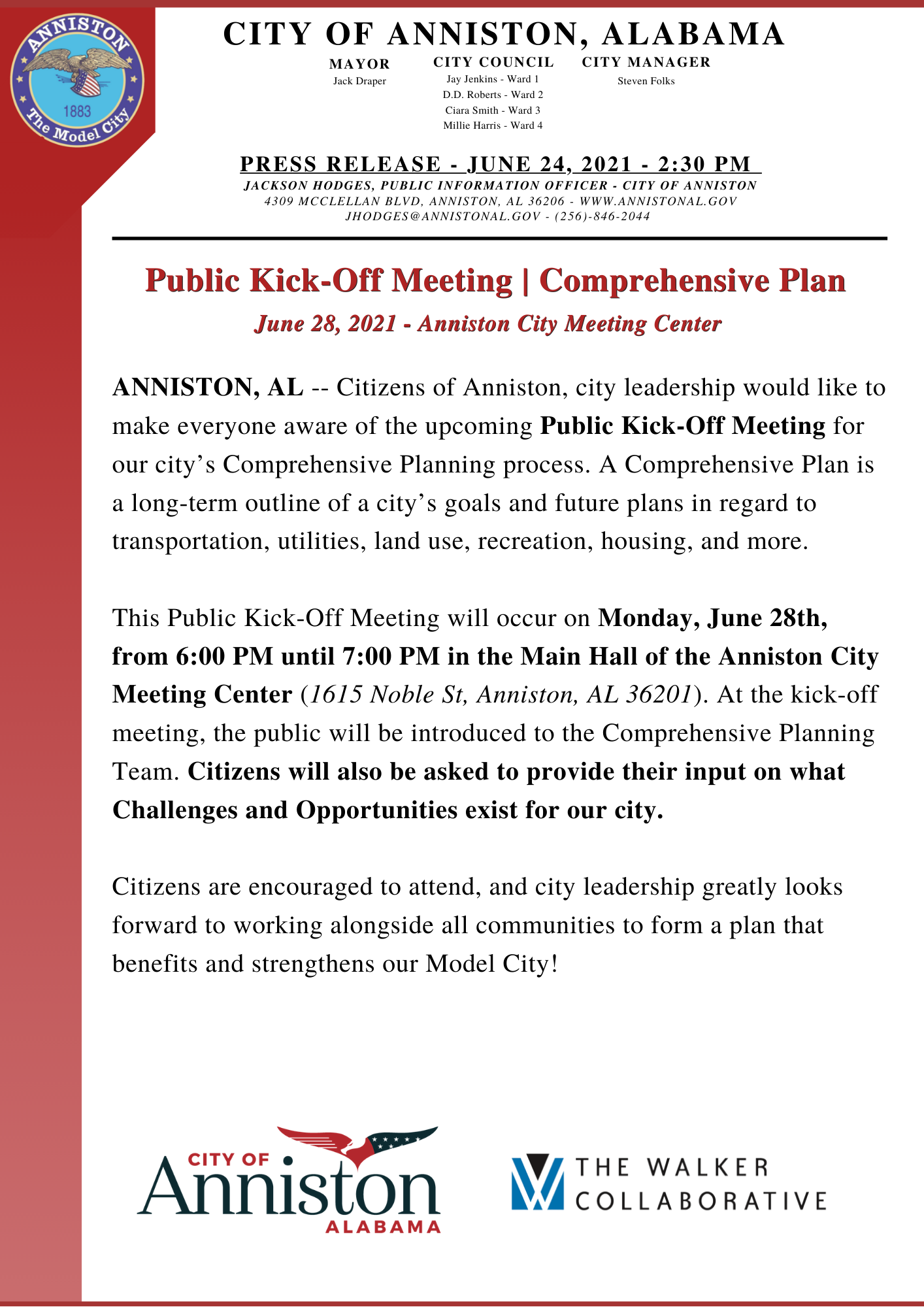 Comprehensive Plan | Public Kick-Off Meeting
Citizens of Anniston, city leadership would like to make everyone aware of the upcoming Public Kick-Off Meeting for our city's Comprehensive Planning process. A Comprehensive Plan is a long-term outline of a city's goals and future plans in regard to transportation, utilities, land use, recreation, housing, and more.
This Public Kick-Off Meeting will occur on Monday, June 28th, from 6:00 PM until 7:00 PM in the Main Hall of the Anniston City Meeting Center (1615 Noble St, Anniston, AL 36201). At the kick-off meeting, the public will be introduced to the Comprehensive Planning Team. Citizens will also be asked to provide their input on what Challenges and Opportunities exist for our city.
Citizens are encouraged to attend, and city leadership greatly looks forward to working alongside all communities to form a plan that benefits and strengthens our Model City!