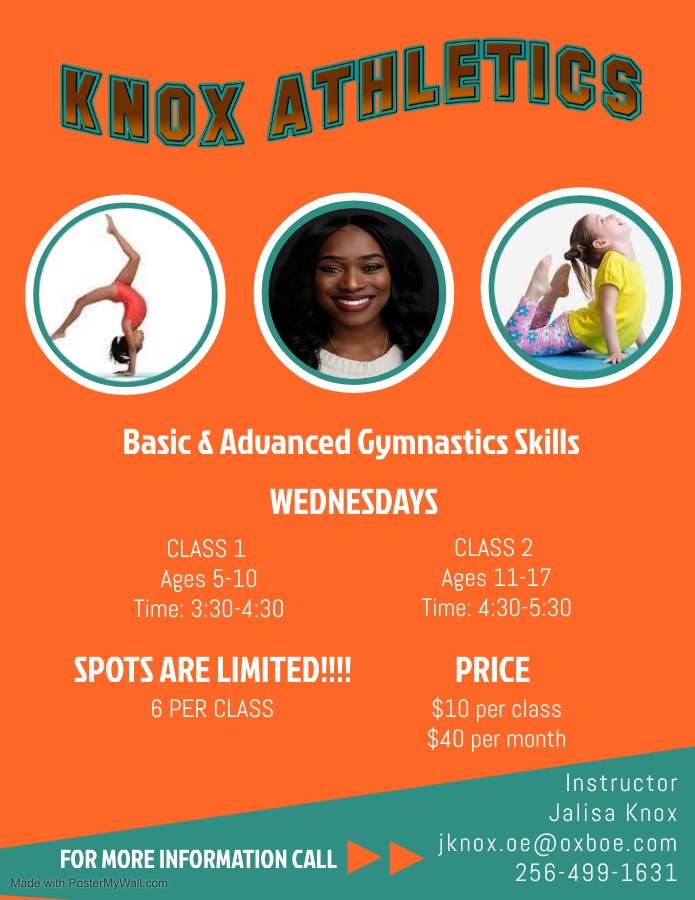 Basic & Advanced Gymnastic Skills!
Come to the Carver Community center to learn basic and advanced gymnastic skills!
Class 1: Ages 5-10, Time: 3:30 PM – 4:30 PM
Class 2: Ages 11-17, Time: 4:30 PM – 5:30 PM
There are 6 spots per class so be sure to reserve yours at kathletics.as.me
The price per class is $10, and the price to take all classes for a month is $40!
Thank you!