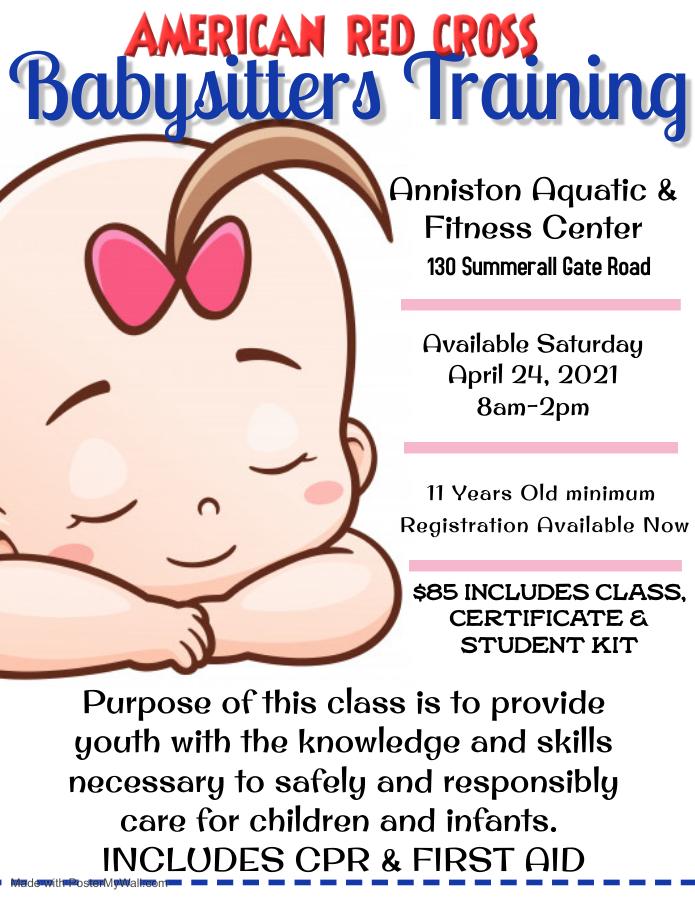 Babysitter's Training Course
The primary purpose of the American Red Cross Babysitter's Training course is to provide youth who plan to babysit with knowledge and skills to safely and responsibly care for children and infants. This training will help participants develop leadership skills; learn how to develop a babysitting business; keep themselves and others safe; help children behave; and learn about basic child care and basic first aid.  This training is designed for youths ages 11 and up.
All participants will automatically become First Aid/CPR/AED certified.
The cost per person is $85.
For questions, contact the Anniston Aquatic & Fitness Center at: 256-847-7349.