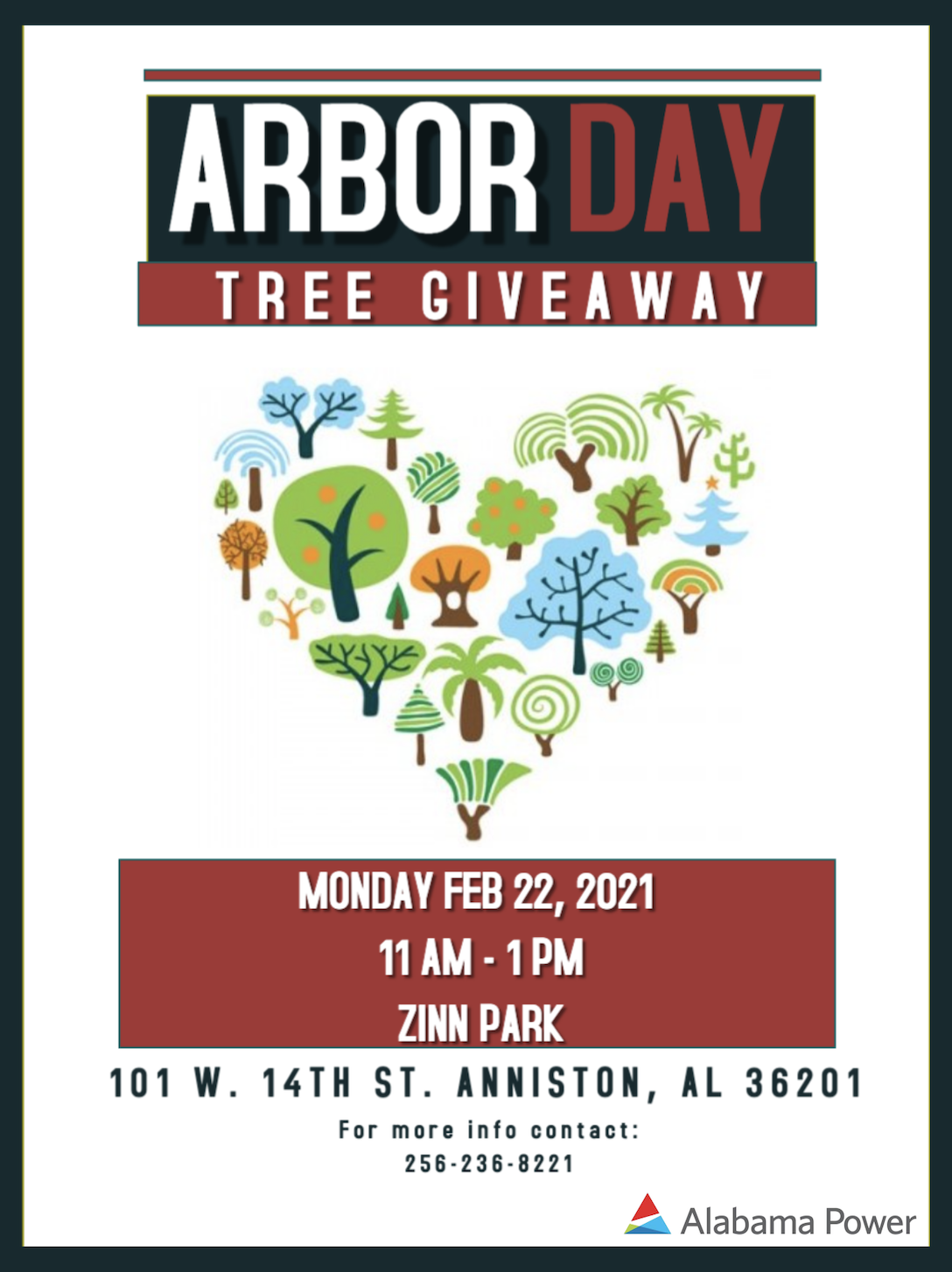 Annual Arbor Day Tree Giveaway!
On February 22nd, the City of Anniston's Parks & Recreation Department will be hosting its annual tree Giveaway, in celebration of Arbor Day! 
We would like to thank Alabama Power for once again sponsoring this event and making it possible! We will be giving out the trees from 11:00AM until 1:00PM at Zinn Park (101 W 14th St, Anniston, AL 36201). Please contact our Parks and Recreation Dept. with any questions at 256-236-8221!
Thank you! 
#Anniston
#ArborDay
#TreeGiveaway