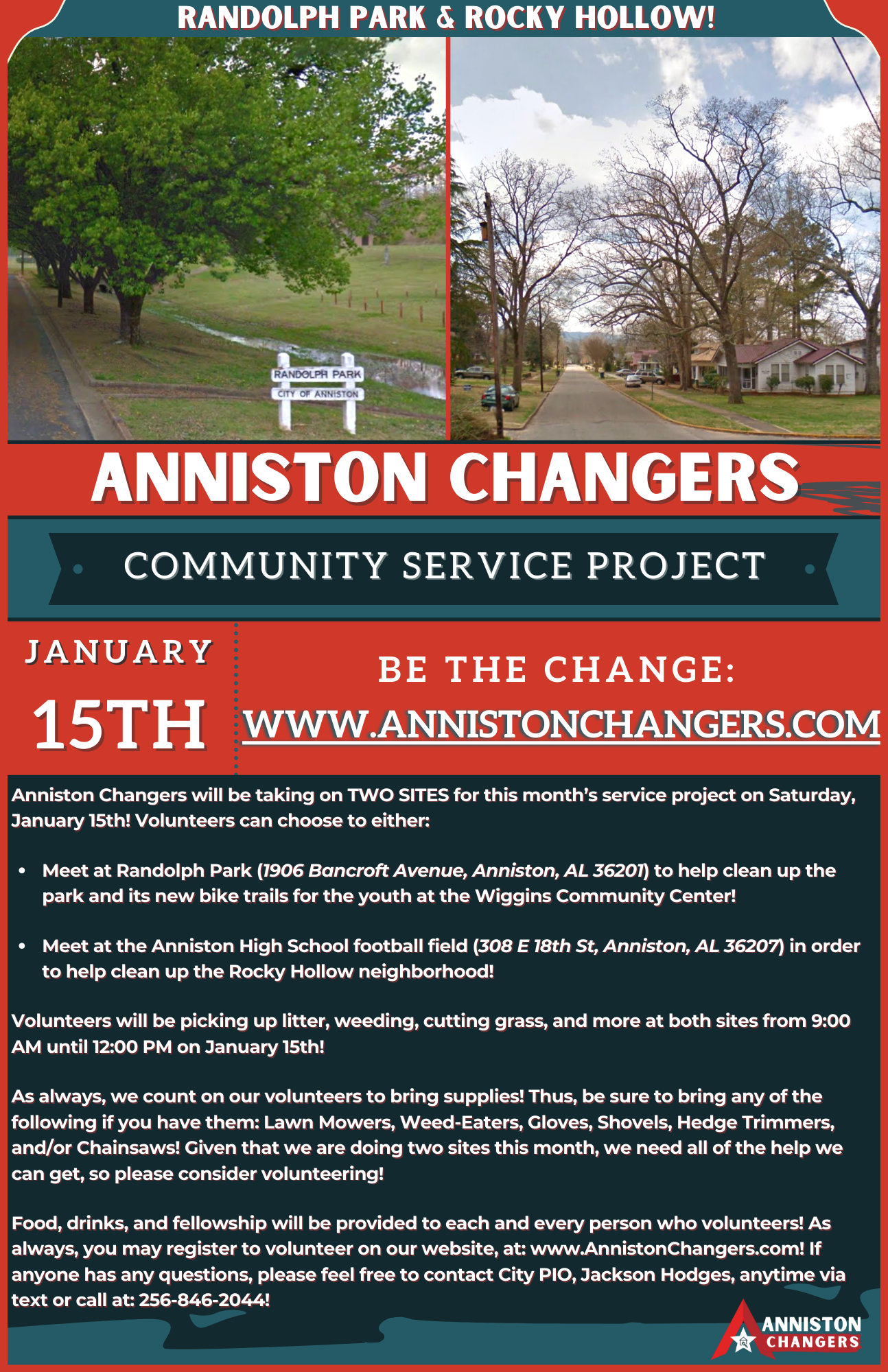 Anniston Changers: Randolph Park & Rocky Hollow!
Anniston Changers will be taking on TWO SITES for this month's service project on Saturday, January 15th! Volunteers can choose to either:
Meet at Randolph Park (

1906 Bancroft Avenue, Anniston, AL 36201) to

help clean up the park and its new bike trails for the youth at the Wiggins Community Center!
Meet at the Anniston High School football field (308 E 18th St, Anniston, AL 36207) in order to help clean up the Rocky Hollow neighborhood! 
To register to volunteer, follow this link: https://bit.ly/3r9xejh
Volunteers will be picking up litter, weeding, cutting grass, and more at both sites from 9:00 AM until 12:00 PM on January 15th!
As always, we count on our volunteers to bring supplies! Thus, be sure to bring any of the following if you have them: Lawn Mowers, Weed-Eaters, Gloves, Shovels, Hedge Trimmers, and/or Chainsaws! Given that we are doing two sites this month, we need all of the help we can get, so please consider volunteering! 
Food, drinks, and fellowship will be provided to each and every person who volunteers! As always, you may register to volunteer on our website, at: www.AnnistonChangers.com! If anyone has any questions, please feel free to contact City PIO, Jackson Hodges, anytime via text or call at: 256-846-2044!