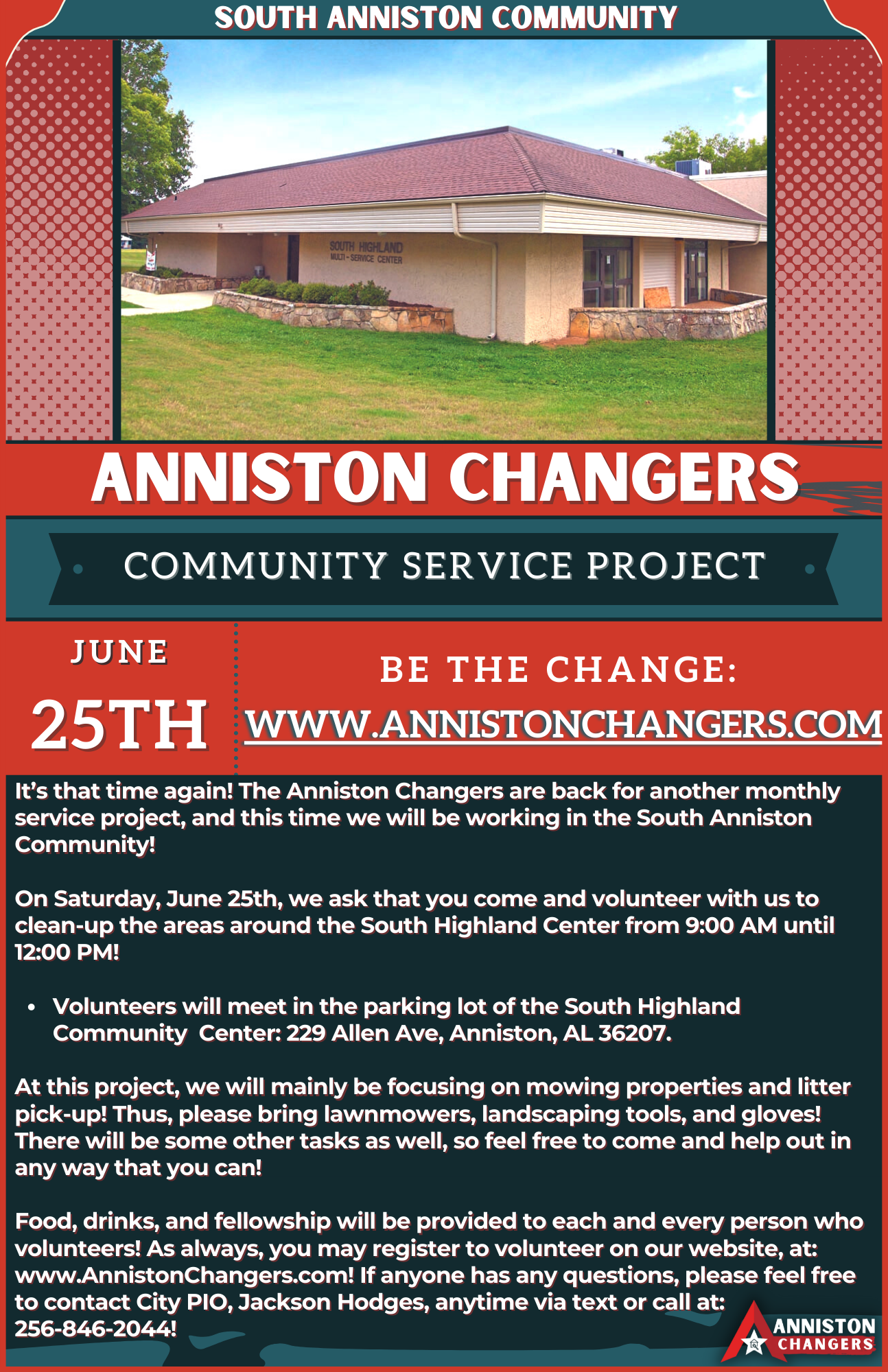 Anniston Changers at South Highland!
It's that time again! The Anniston Changers are back for another monthly service project, and this time we will be working in the South Anniston Community!
On Saturday, June 25th, we ask that you come and volunteer with us to clean-up the areas around the South Highland Center from 9:00 AM until 12:00 PM!
Volunteers will meet in the parking lot of the South Highland Community Center: 229 Allen Ave, Anniston, AL 36207.
At this project, we will mainly be focusing on mowing properties and litter pick-up! Thus, please bring lawnmowers, landscaping tools, and gloves! There will be some other tasks as well, so feel free to come and help out in any way that you can!
Food, drinks, and fellowship will be provided to each and every person who volunteers! As always, you may register to volunteer on our website, at: www.AnnistonChangers.com! If anyone has any questions, please feel free to contact City PIO, Jackson Hodges, anytime via text or call at: 256-846-2044!