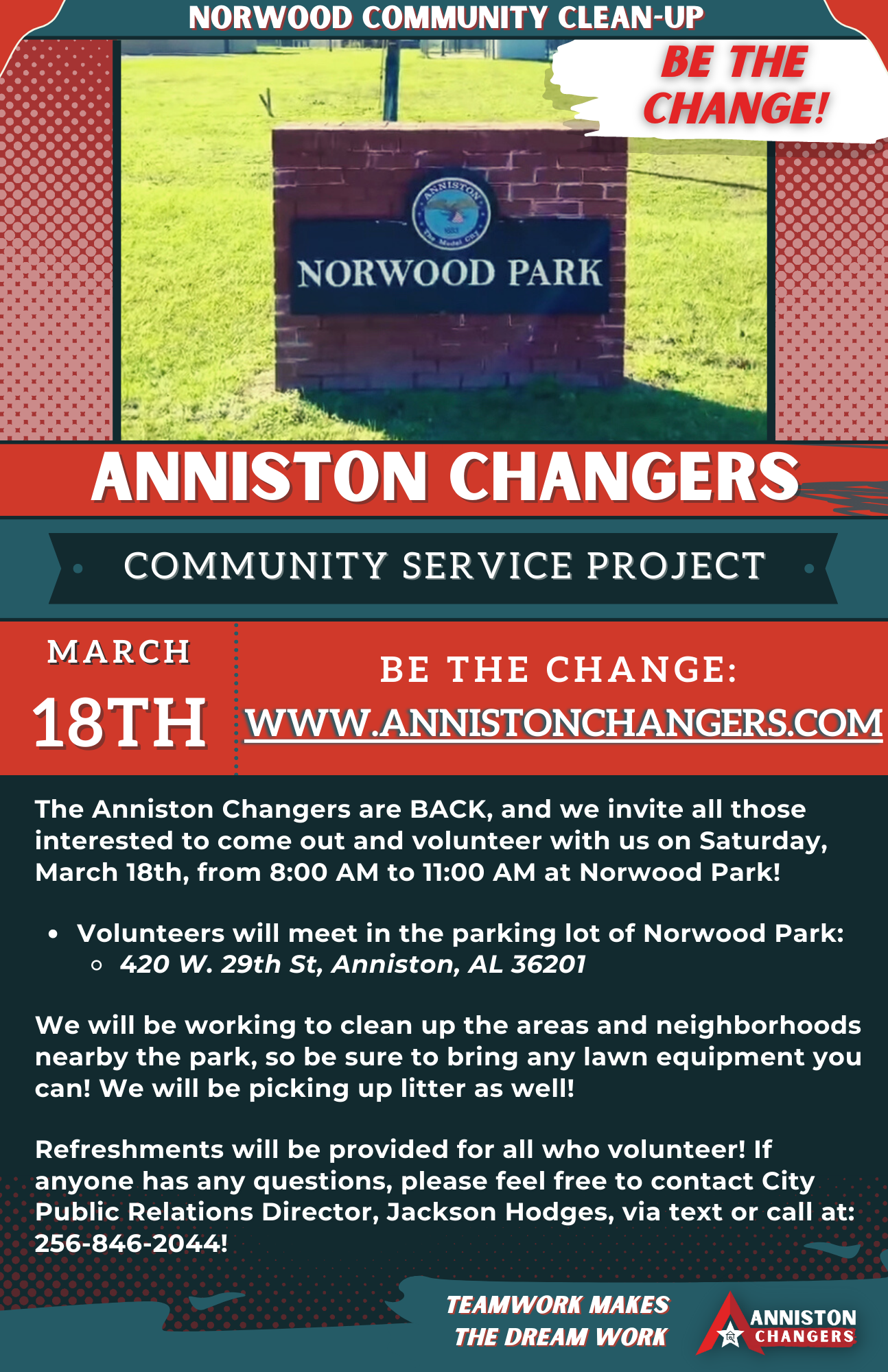 Anniston Changers at Norwood Park! (03/18/23)
The Anniston Changers are BACK, and we invite all those interested to come out and volunteer with us on Saturday, March 18th, from 8:00 AM to 11:00 AM at Norwood Park!
Volunteers can register to serve at this link: https://bit.ly/3IZralZ
Our meeting location will be in the parking lot of Norwood Park: 420 W. 29th St, Anniston, AL 36201
We will be working to clean up the areas and neighborhoods around the park, so be sure to bring any lawn equipment you can! We will be picking up litter as well!
Refreshments will be provided for all who volunteer! If anyone has any questions, please feel free to contact City Public Relations Director, Jackson Hodges, via text or call at: 256-846-2044!