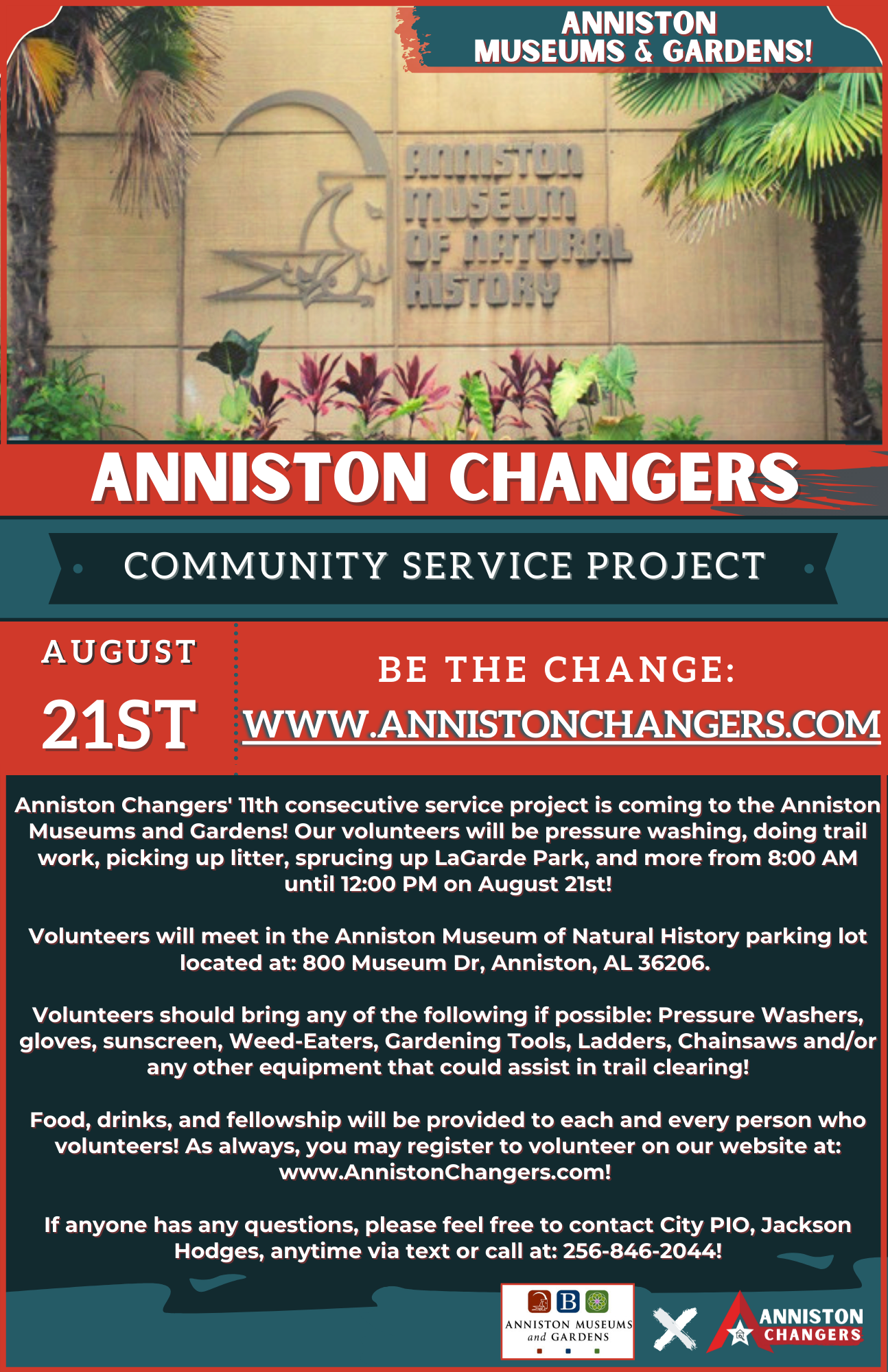 (Cancelled Due to Weather!) Anniston Changers | Anniston Museums & Gardens!
#UPDATE: Due to concerns of inclement weather, this event has been #Cancelled. We hope to do this project next month, so stay on the look out for more details then!
___________________________________
Anniston Changers' 11th consecutive service project is coming to Anniston Museums and Gardens! Our volunteers will be pressure washing, doing trail work, picking up litter, sprucing up LaGarde Park, and more from 8:00 AM until 12:00 PM on August 21st!
To #Volunteer, please register here: https://rb.gy/img62j
Volunteers will meet in the Anniston Museum of Natural History parking lot located at: 800 Museum Dr, Anniston, AL 36206.
Volunteers should bring any of the following if possible: Pressure Washers, gloves, sunscreen, Weed-Eaters, Gardening Tools, Chainsaws and/or any other equipment that could assist in trail clearing!
Food, drinks, and fellowship will be provided to each and every person who volunteers! As always, you may register to volunteer on our website at: www.AnnistonChangers.com!
If anyone has any questions, please feel free to contact City PIO, Jackson Hodges, anytime via text or call at: 256-846-2044!