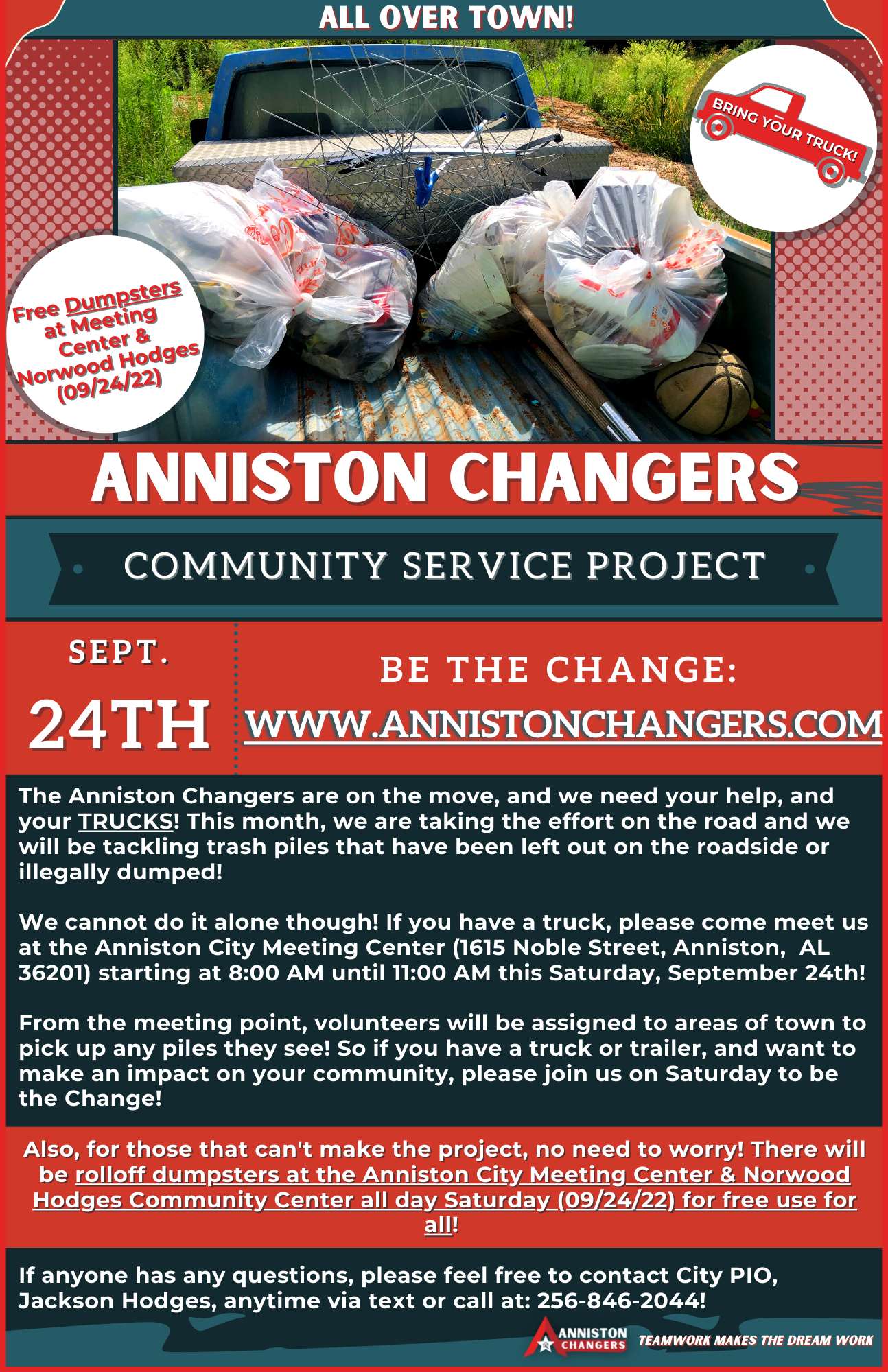 Anniston Changers | All Over Town!
The Anniston Changers are on the move, and we need your help, and your TRUCKS! This month, we are taking the effort on the road and we will be tackling trash piles that have been left out on the roadside or illegally dumped!
We cannot do it alone though! If you have a truck, please come meet us at the Anniston City Meeting Center (1615 Noble Street, Anniston,  AL 36201) starting at 8:00 AM until 11:00 AM Saturday, September 24th!
From the meeting point, volunteers will be assigned to areas of town to pick up any piles they see! So if you have a truck or trailer, and want to make an impact on your community, please join us on Saturday to be the Change!
Also, for those that can't make the project, no need to worry! There will be rolloff dumpsters at the Anniston City Meeting Center & Norwood Hodges Community Center all day Saturday (09/24/22) for free use for all!
If anyone has any questions, please feel free to contact City PIO, Jackson Hodges, anytime via text or call at: 256-846-2044!