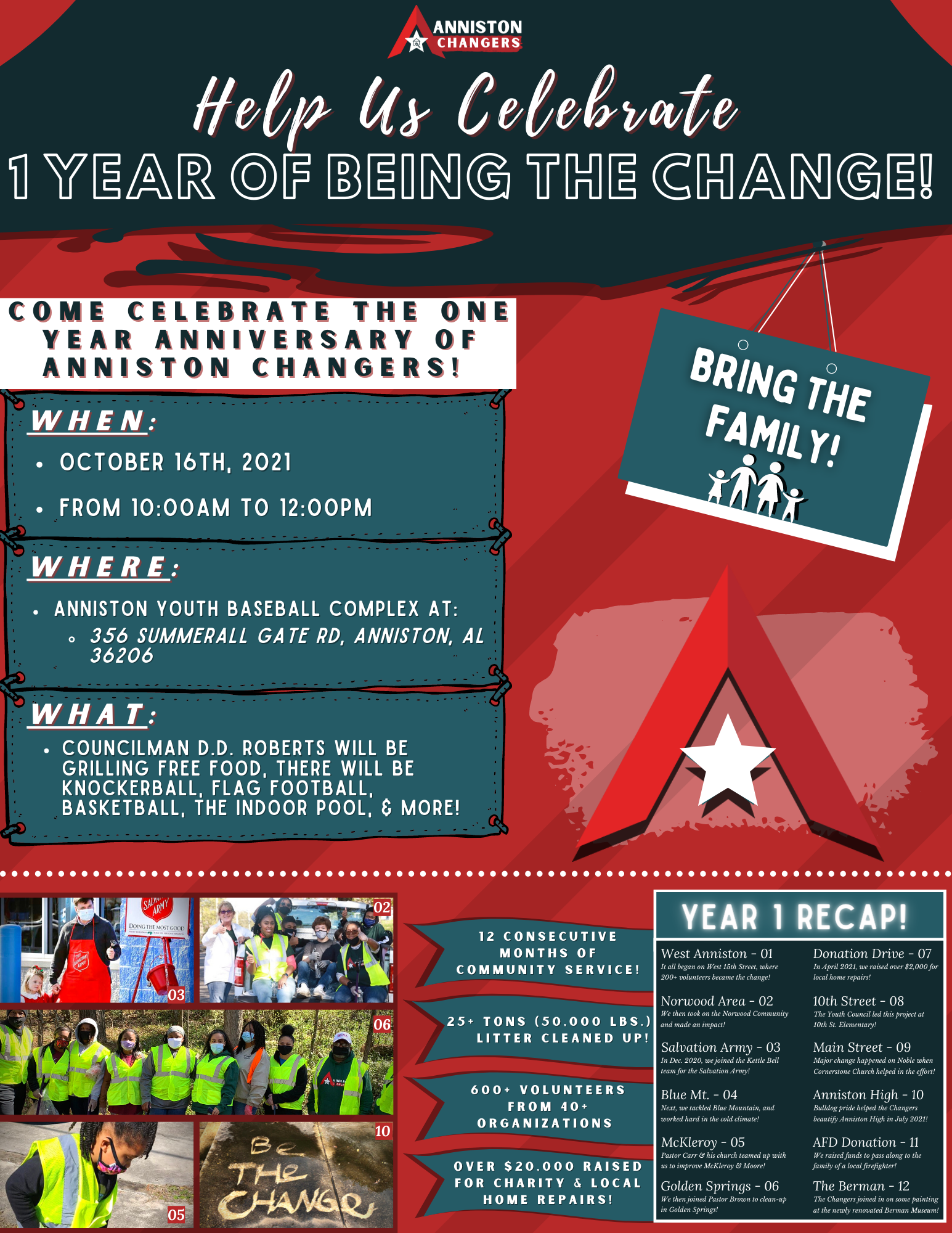 Anniston Changers | 1 Year Celebration!
It has been one year since Anniston Changers first began working throughout the city! Since then, 12 service projects have been completed, and over 20 tons of litter has been cleaned up, thanks to the over 600 different volunteers who became part of the change! 
We want to celebrate this milestone, and celebrate YOU, the citizens who made it all possible! Thus, please join us for a fun day of fellowship, games, food and more!
When: October 16th, 2021 | 10:00AM t0 12:00PM
Where: Anniston Youth Baseball Complex (356 Summerall Gate Rd, Anniston, AL 36206)
What to Expect: Councilman D.D. Roberts will be grilling Free food, there will be Knockerball, flag football, basketball, the indoor pool, & more!
If anyone has any questions, please feel free to contact City PIO, Jackson Hodges, anytime via text or call at: 256-846-2044!