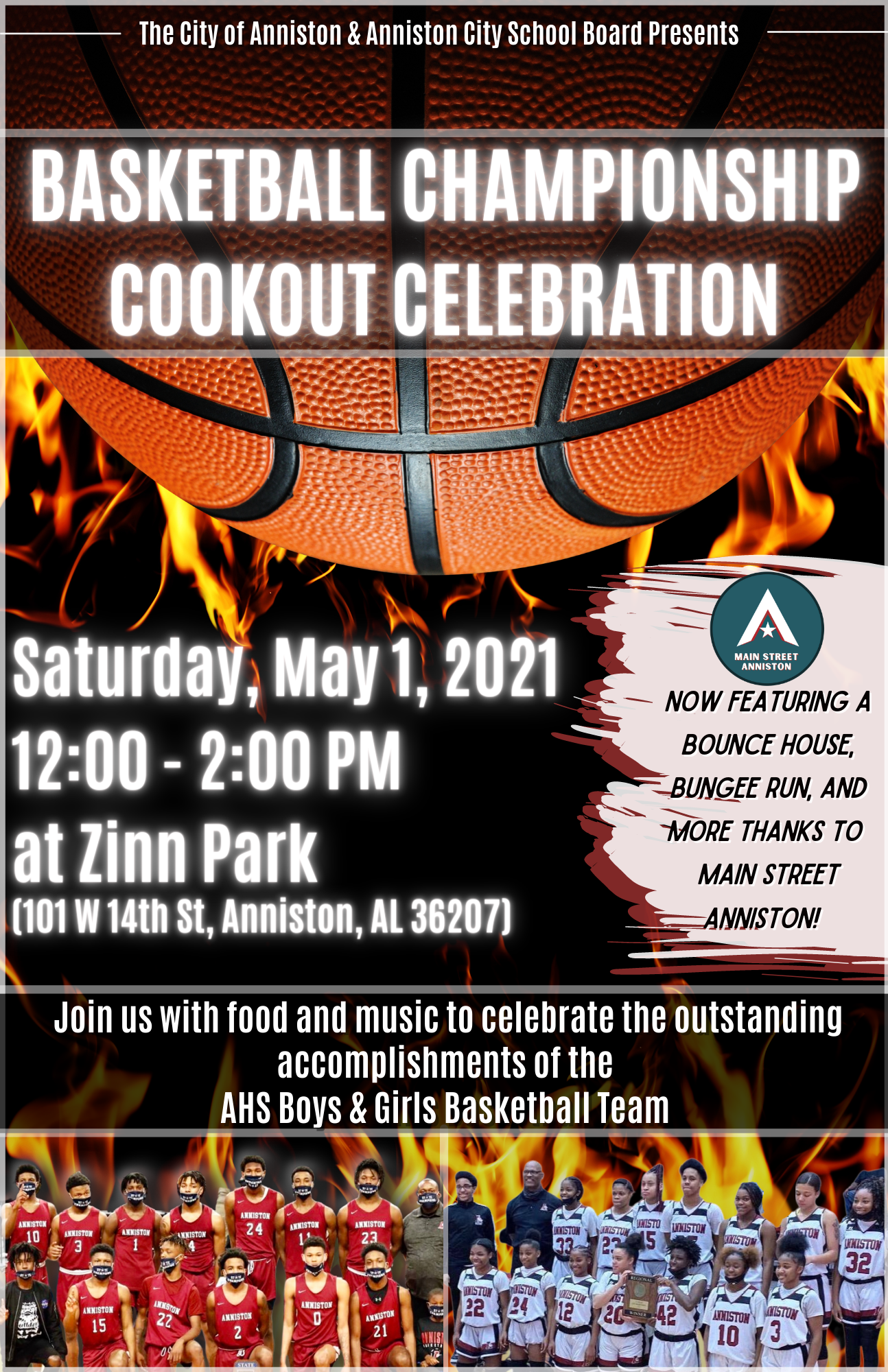 AHS Basketball Cook-Out Celebration!
Citizens of Anniston, the new date for our cook-out celebration, for the Anniston High School men's and women's #Basketball teams, has been announced! 
The celebration will kick-off on May 1, 2021 from 12:00PM until 2:00PM!
The event will still be held at Zinn Park (101 W 14th St, Anniston, AL 36201) and it will feature a DJ, hotdogs, hamburgers and more! We will also have inflatables and games for children, thanks to a partnership with Main Street Anniston!  
This event is being put-on by the City of Anniston, Main Street Anniston, and the Anniston City School Board, thus be sure to come and join us in Celebration of the incredible accomplishment of these amazing young men and women!