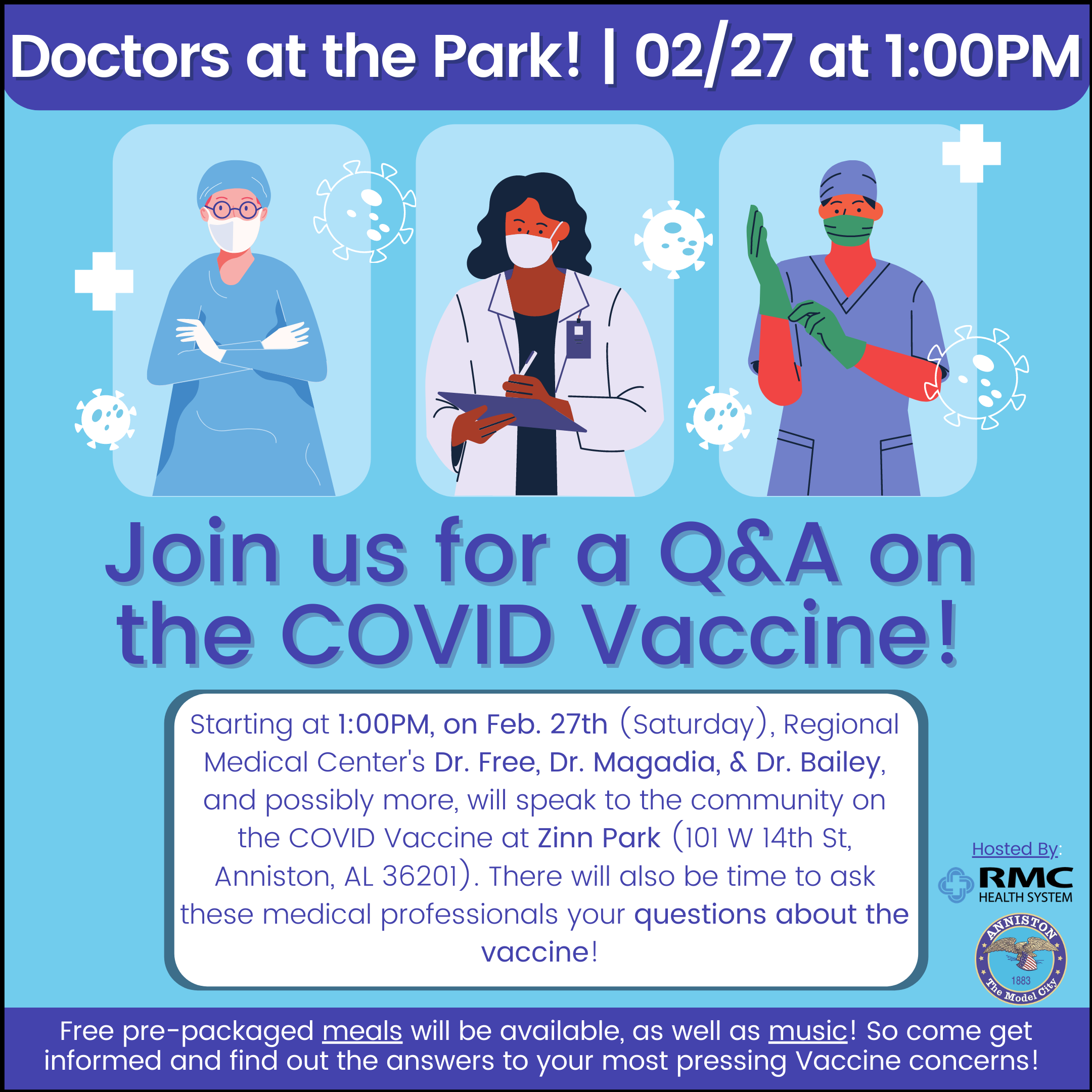 Doctors at the Park | Q&A on the COVID Vaccine
Citizens of Anniston, starting at 1:00PM, this Saturday (Feb. 27th), Regional Medical Center's Dr. Free, Dr. Magadia, & Dr. Bailey, and possibly more, will speak to the community on the #COVIDVaccine at Zinn Park (101 W 14th St, Anniston, AL 36201). 
There will also be a questions and answer period, as so you may ask these medical professionals your #Questions about the vaccine!
Free pre-packaged meals will also be available, as well as music! So, come out, have a good time, and find out the answers to your most pressing #Vaccine concerns!
For questions about this event, please feel free to reach out to our PIO, Jackson Hodges, at: 256-846-2044!