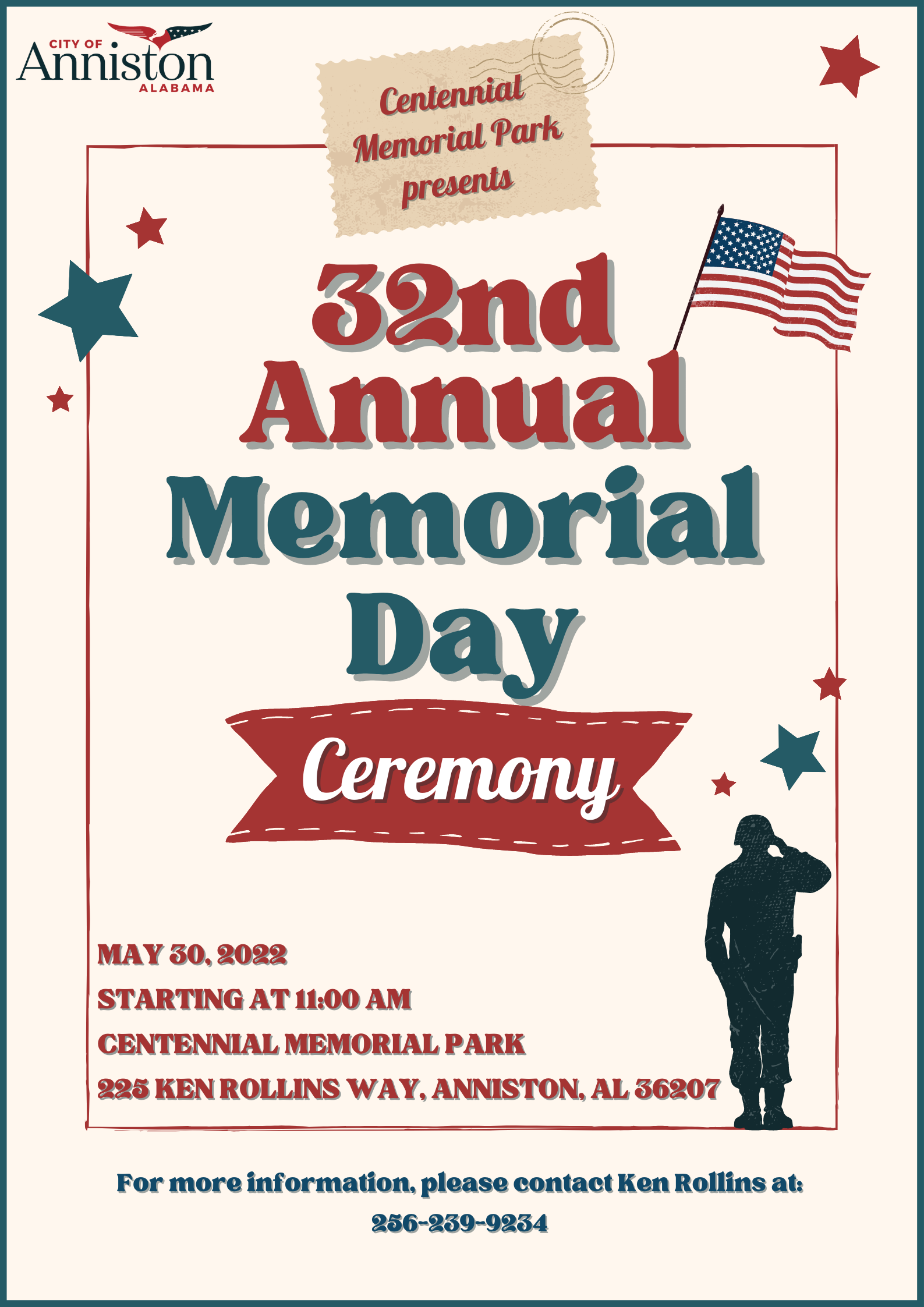 32nd Annual Memorial Day Ceremony
Join us on May 30th at Centennial Memorial Park in Anniston for the 32nd annual Memorial Day Ceremony, as we honor our military heroes who made the ultimate sacrifice in the line of service. 
The ceremony will begin at 11:00 AM at 225 Ken Rollins Way, Anniston, AL 36207.
For more information, please contact Ken Rollins at: 256-239-9234.