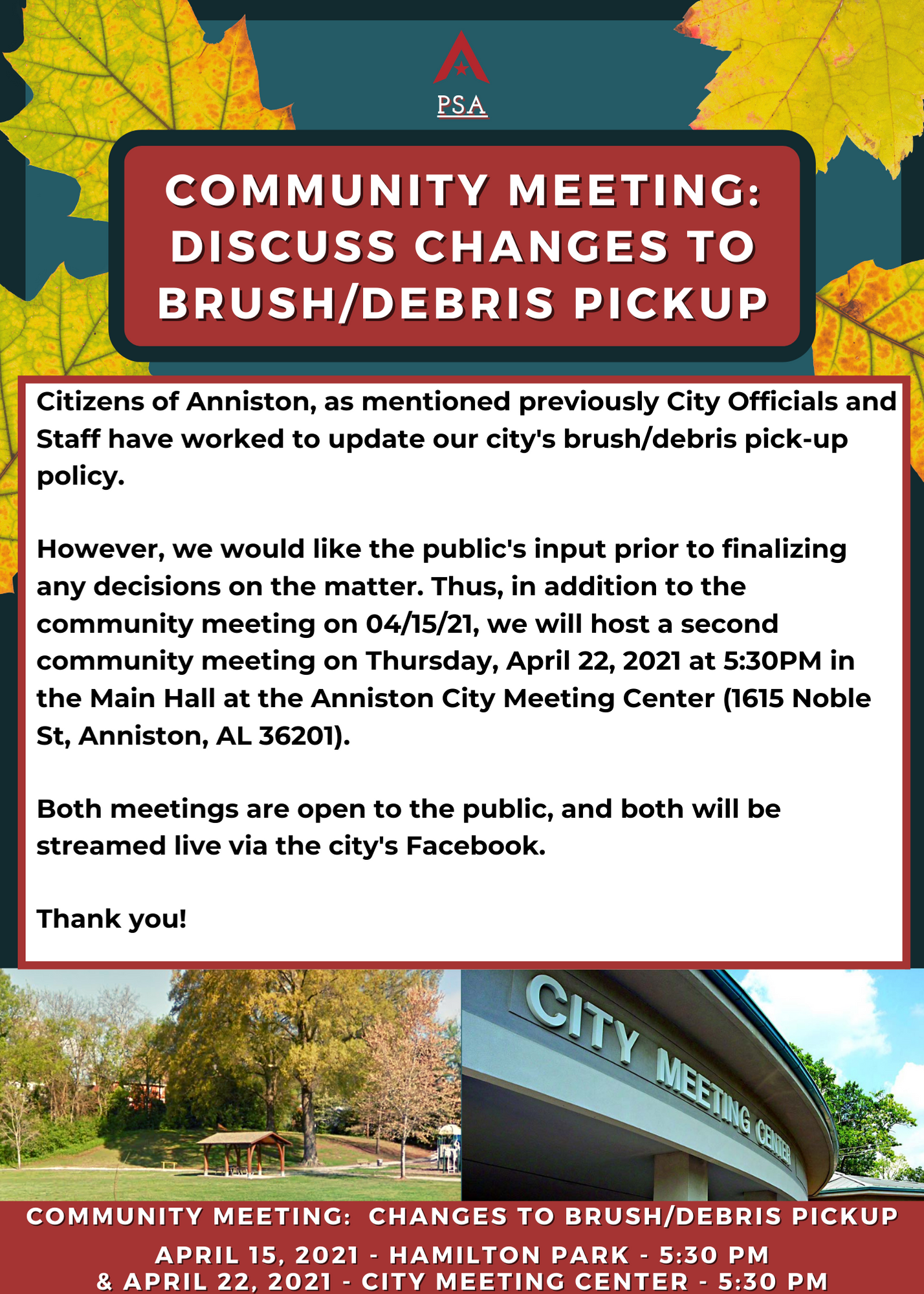 2nd Community Meeting | Brush/Debris Pick-Up
#PSA: Community Meeting | Brush/Debris Pick-Up
______________________
FIRST MEETING
SECOND MEETING
Location: City Meeting Center
______________________
Citizens of Anniston, as mentioned previously City Officials and Staff have worked to update our city's brush/debris pick-up policy.
However, we would like the public's input prior to finalizing any decisions on the matter. Thus, in addition to the community meeting on 04/15/21, we will host a second community meeting on Thursday, April 22, 2021 at 5:30PM in the Main Hall at the Anniston City Meeting Center (1615 Noble St, Anniston, AL 36201).
Both meetings are open to the public, and both will be streamed live via the city's Facebook.