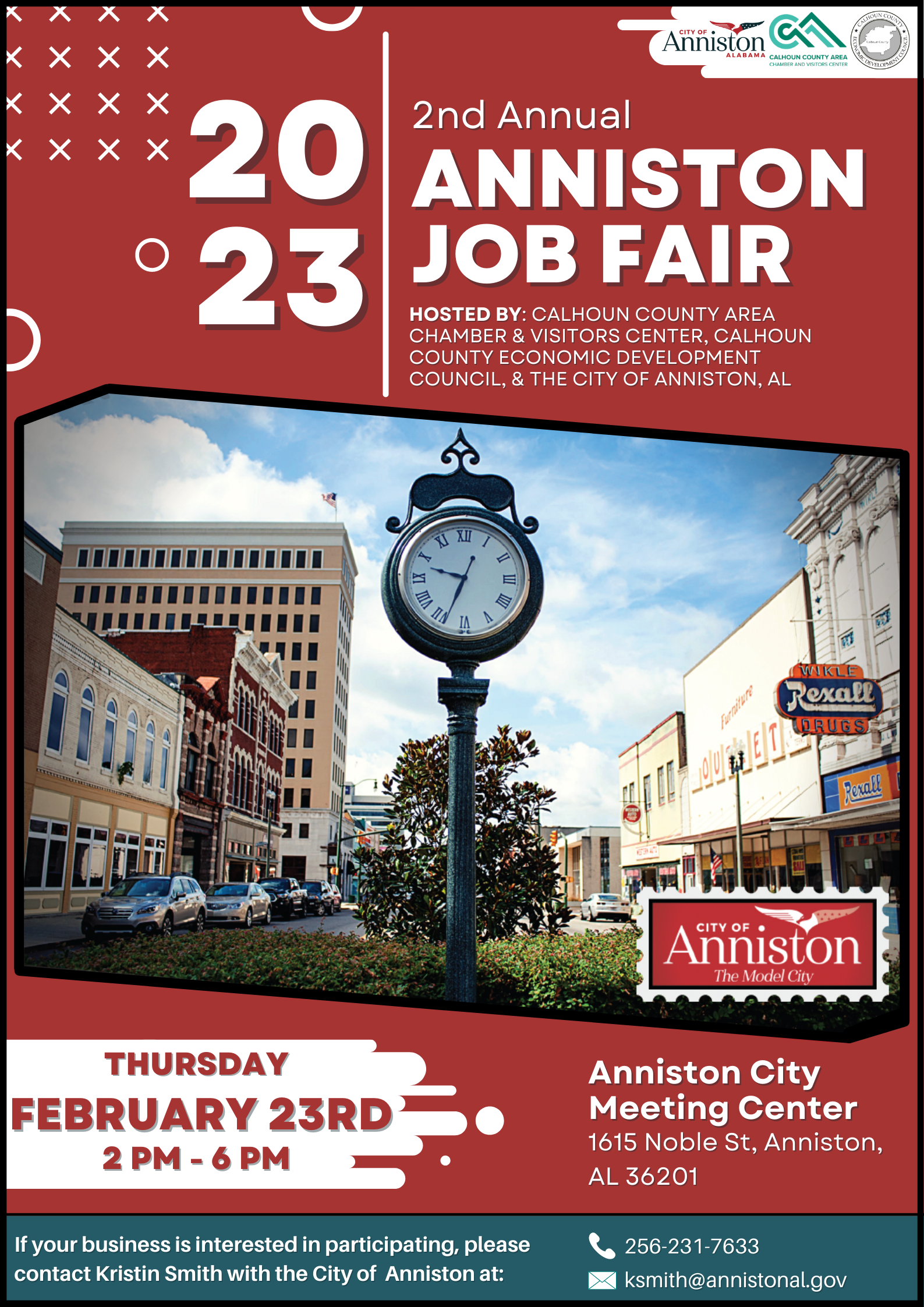 2nd Annual Anniston Job Fair!
We are excited to announce our 2nd Annual Anniston Job Fair on February 23, 2023 from 2:00 PM until 6:00 PM at the Anniston City Meeting Center (1615 Noble Street, Anniston, AL 36201). 
If your business would like to participate in this job fair please reserve your space by responding to this email or by calling our Public Relations Administrative Assistant, Kristin Smith, at: 256-231-7633, ext. 243. When calling or emailing to reserve your space, please provide the following information: 
Point of Contact in Company (Name, Title, Phone, Email) 
Any special requests (i.e. your booth needs access to an electrical outlet)
Upon receiving your reservation information, a confirmation email will be sent from ksmith@annistonal.gov. You will also receive a reminder email a week prior to the event. 
Job fair booths are limited and will be reserved on a first come first serve basis. Each booth will have one 2×8 table and 3 chairs. Attendees will need to bring their own tablecloths if they would like one. The job fair will take place in the Main Hall of the Anniston City Meeting Center, and a separate room for job interviews will be provided in Room A. 
This event is hosted by the Calhoun County Area Chamber & Visitors Center and the Calhoun County Economic Development Council in partnership with The City of Anniston. Please, feel free to direct any questions to 256-231-7633.