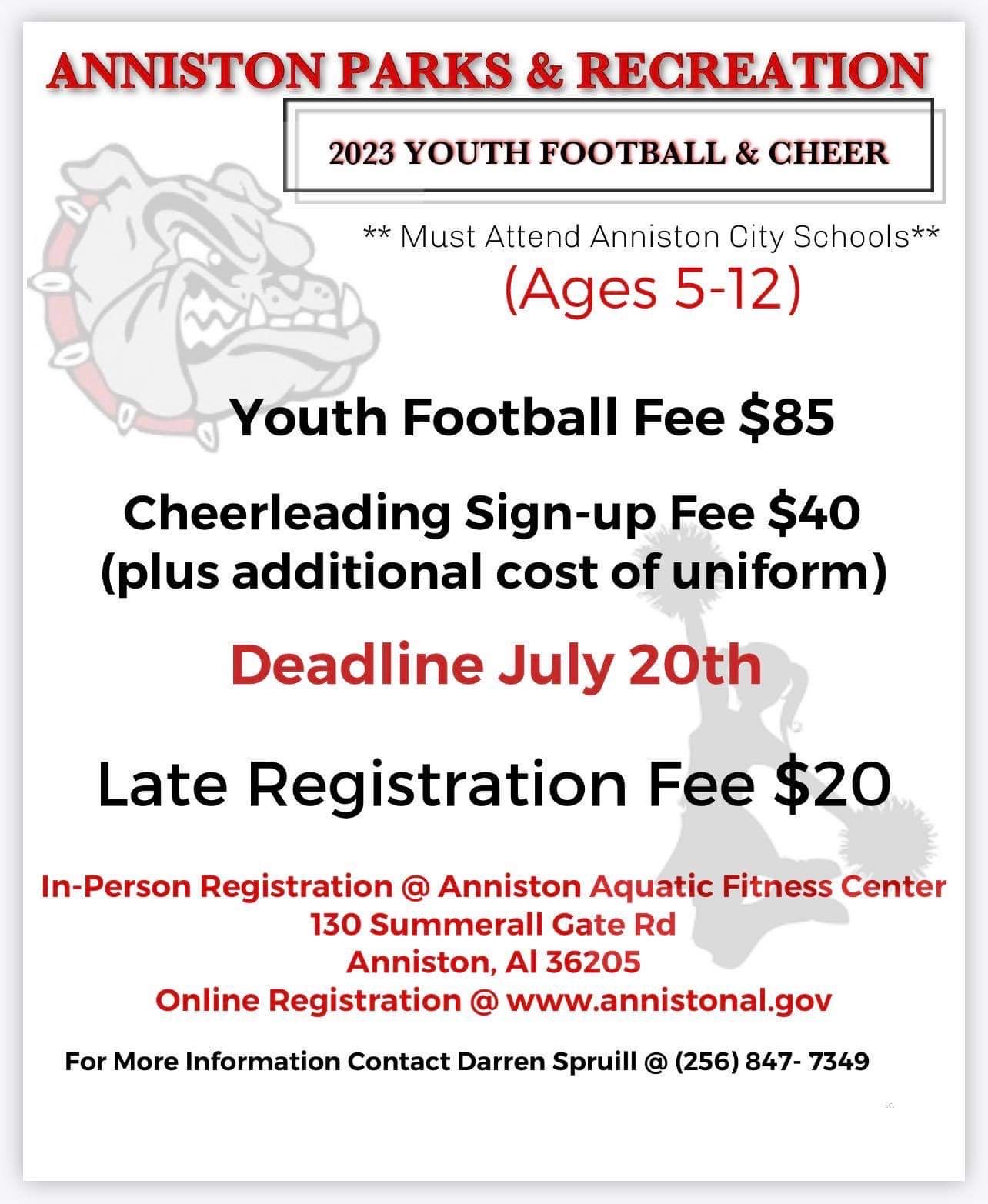 2023 Youth Football & Cheer Registration!
Registration is now open through July 20th for our Parks and Recreation Department's Youth Football and Cheerleading!  
These sports are open to youth ages 5-12 that attend Anniston City Schools! 

Registration is $85 for football (includes uniforms).

Registration for cheer is $40 (does not include uniform).
You may signup online at this link: https://bit.ly/4414c7I 
You may also sign-up in person by visiting the Anniston Aquatic & Fitness Center at: 130 Summerall Gate Rd, Anniston, AL 36205.
For more information, please contact City of Anniston Athletic Director Darren Spruill at: 256-847-7349.