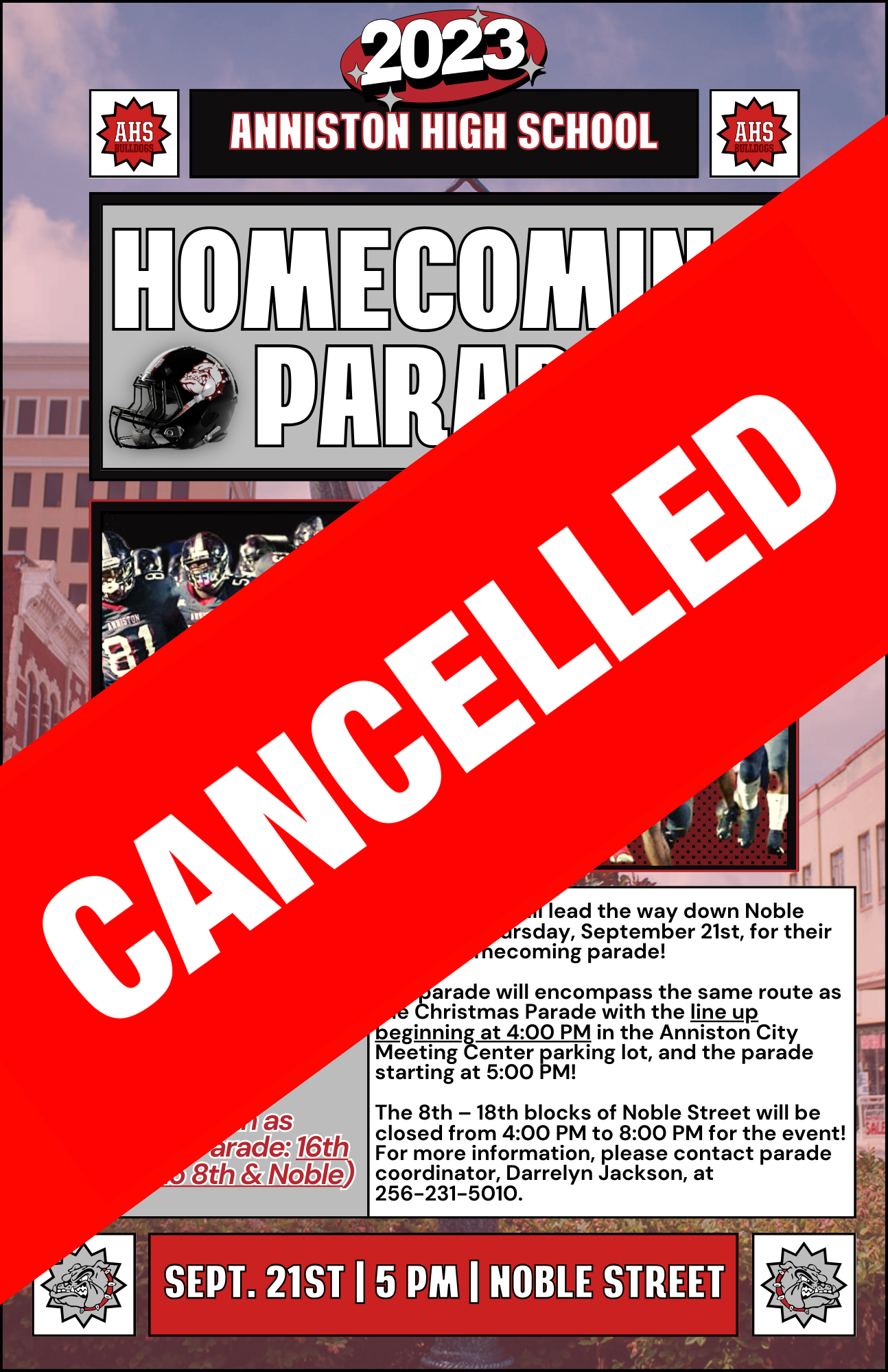 CANCELLED: 2023 Anniston High Homecoming Parade!
Unfortunately,  Anniston City School Officials have informed us of the Cancellation of the 2023 Anniston High School Homecoming. The pep rally, planned for after the parade, has also been Canceled. 
Due to the event cancellation, there will be no road closures this evening (09/21/23) on Noble Street. 
For more event information, please contact Anniston City Schools at: 256) 231-5000.